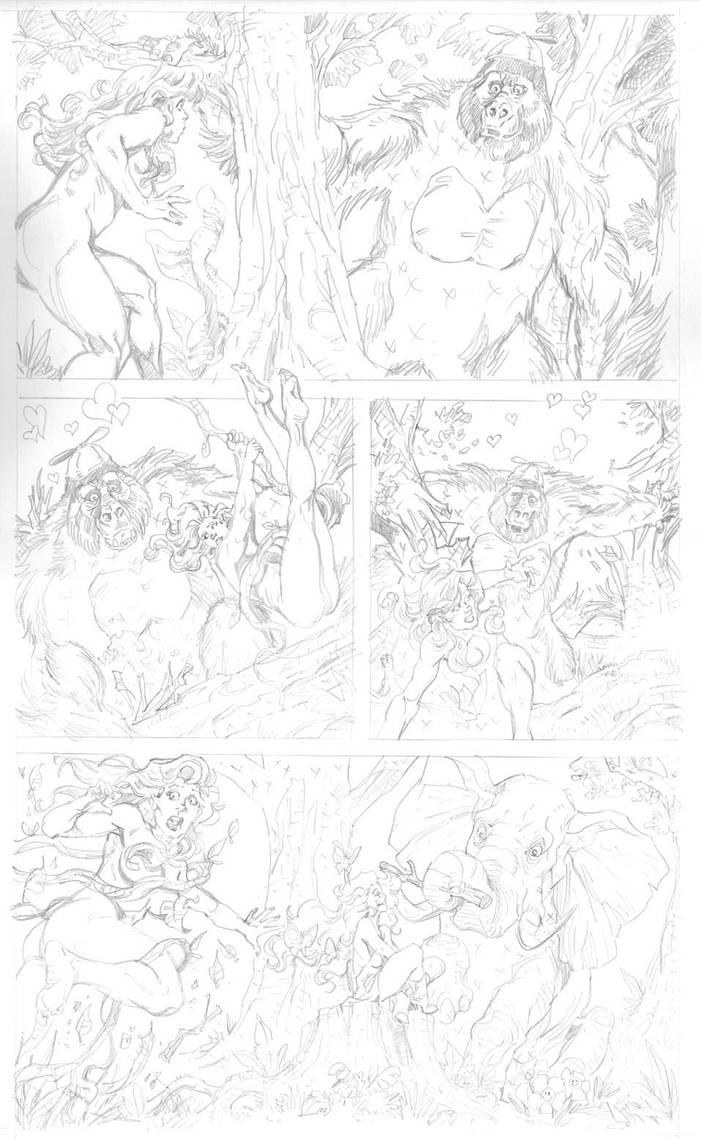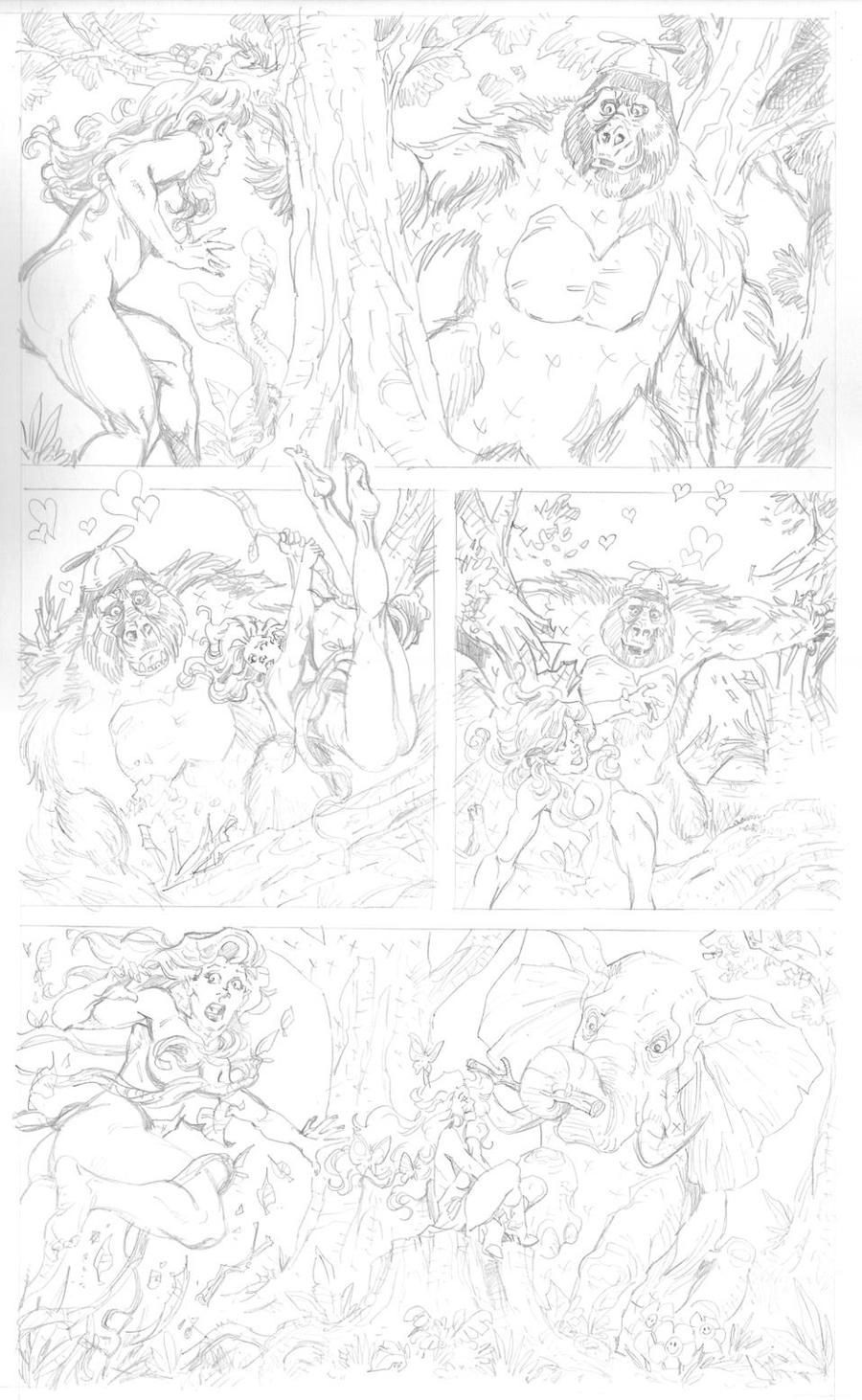 Watch
Originally this page began life as a pretty standard dramatic bit of comic book storytelling -
until I decided I needed to break away from my approach and get back to what appealed to me about
the Femforce title 20 years ago and lead to my pencilling on the book for a decade .

That new direction was actually a return to the way I always handled the Femforce - sex and humor ,
this time in the form of a King Kong sized Tracy the Gorilla ( thanks to Mr. Bob Burns for allowing
me the use of his characters' likeness ) and a naked She-Cat . It's always interesting to see just
how " naked " you can make a girl and still keep the story PG-13 .