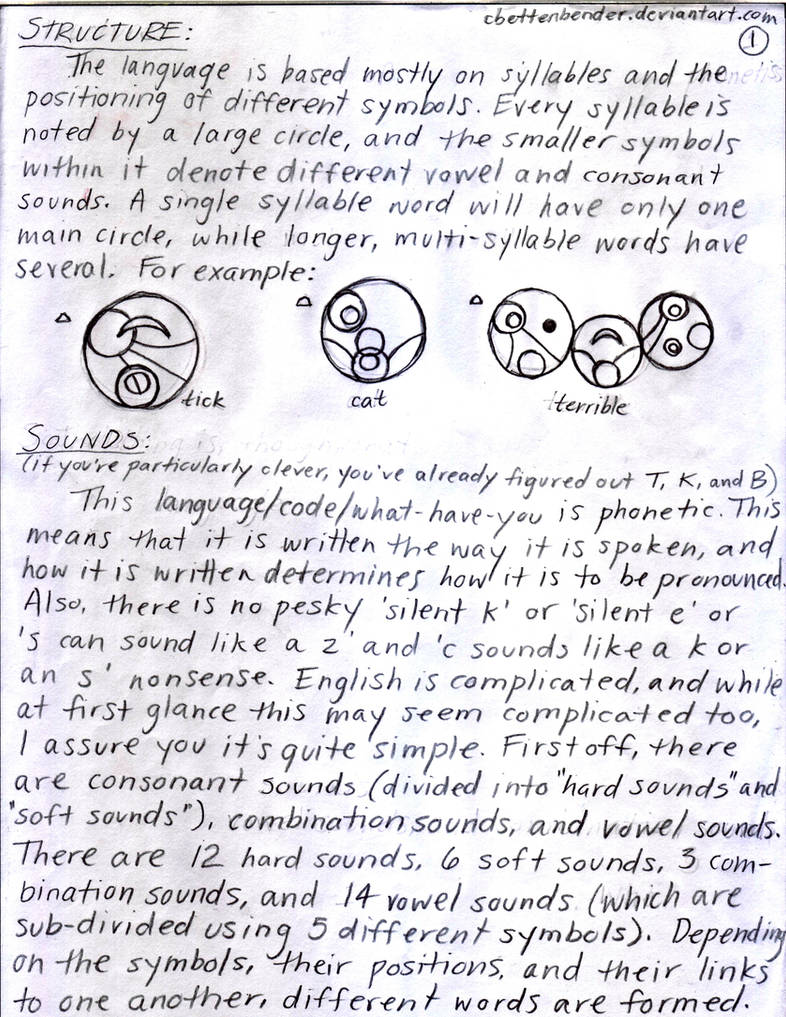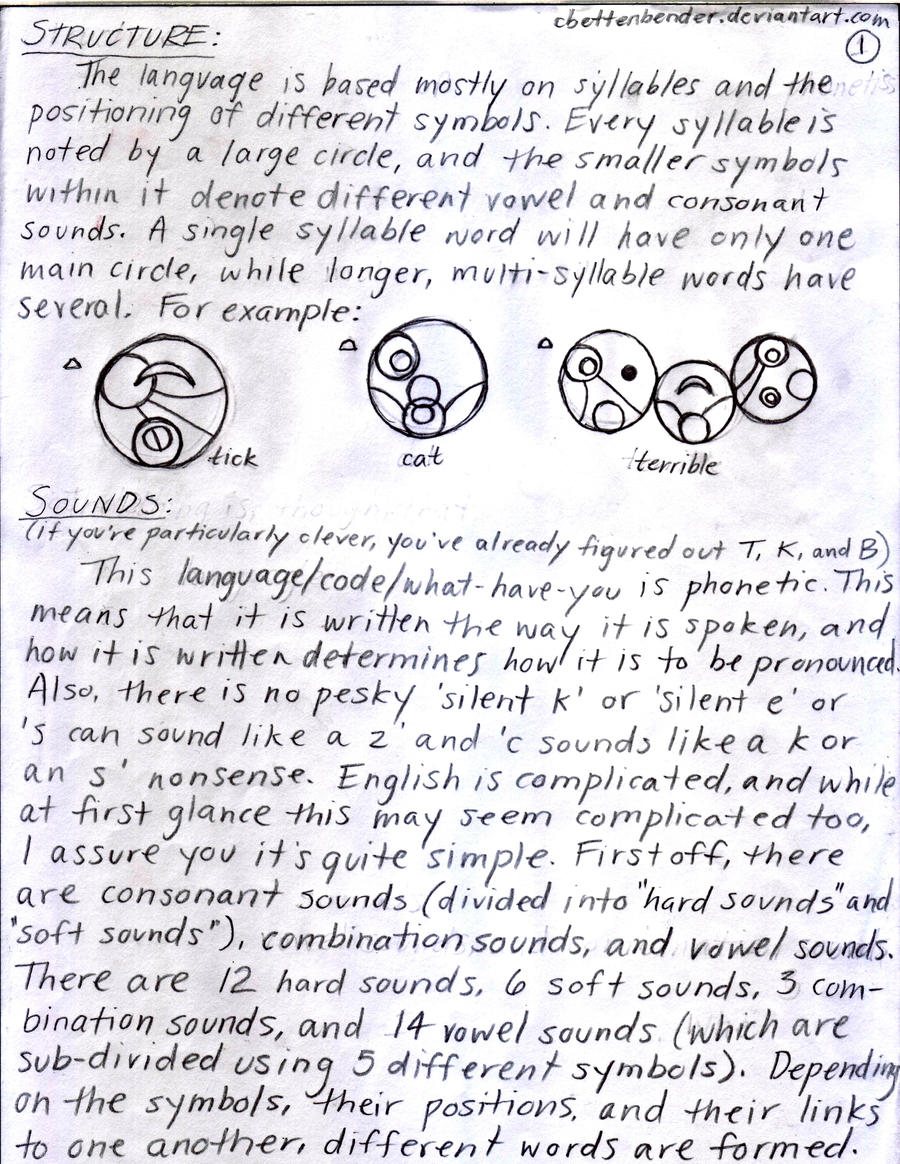 This is the first page of my guide to Circular Gallifreyan, or at least the language/code I invented based on the way that Circular Gallifreyan looks in the TV show Doctor Who. While I do not own any rights to the show, and this is purely for fun as a fan, I really would not appreciate someone claiming my writing and its structure and claiming it as their own. Feel free to use it, by all means, but please give me proper credit.

Here is an index of the guide so far:
P.1: Basic Structure and Intro. to Sounds
P.2: Consonants
P.3: Vowels
P.4: Links and Sound Ordering
P.5: Additional Sound Notation
There is more coming soon, as I am only about half-way done with the guide, but I just wanted to upload the first half. With this much, you should be able to get a grasp on how to properly form words. The next sections are going to explain sentence structure, verbs, and more.
I'm also going to have one page that acts as a cipher which will be a condensed version all of this to help you remember it better.
NOTE: That little up-side-down semicircle you all see next to the syllables is a directional notation. Because the language's structure means that a word could mean something completely different if read sideways or up-side-down, that little symbol should always be facing that way to tell you which way to read it. I will be adding that to the text properly later on.
Anyway, I hope you all enjoy it, and if you have any questions at all, feel free to comment on any of the pages or send me a private note. Thank you for reading! Allons-y!
(You can follow me on Tumblr <a href="
[link]
>here.)