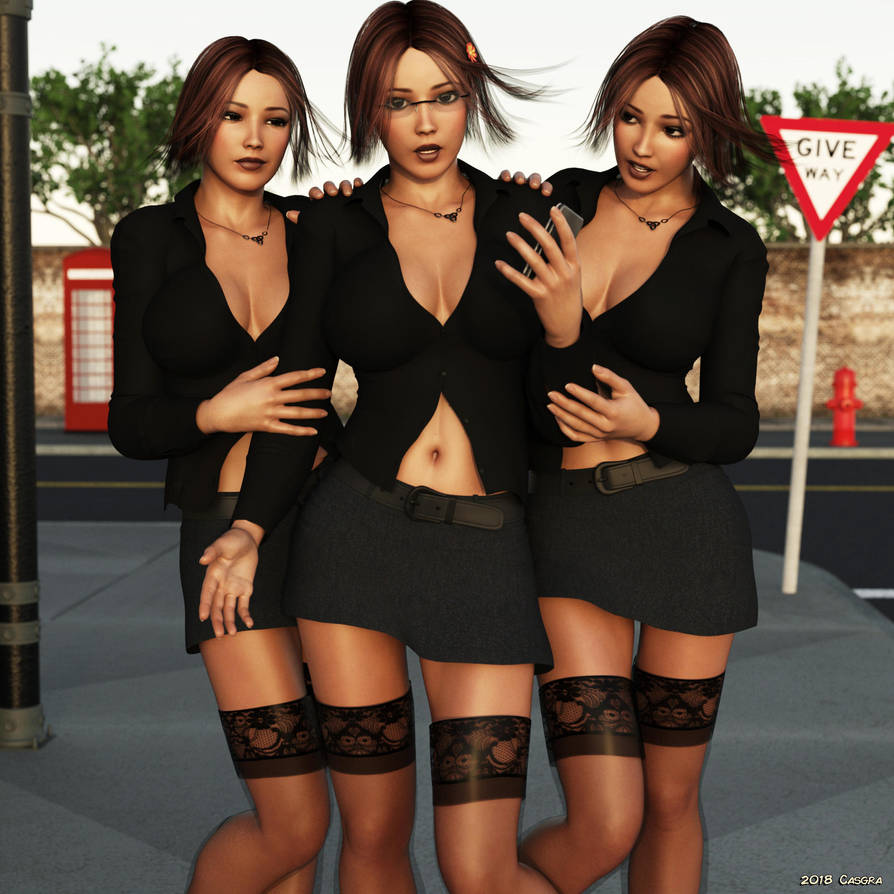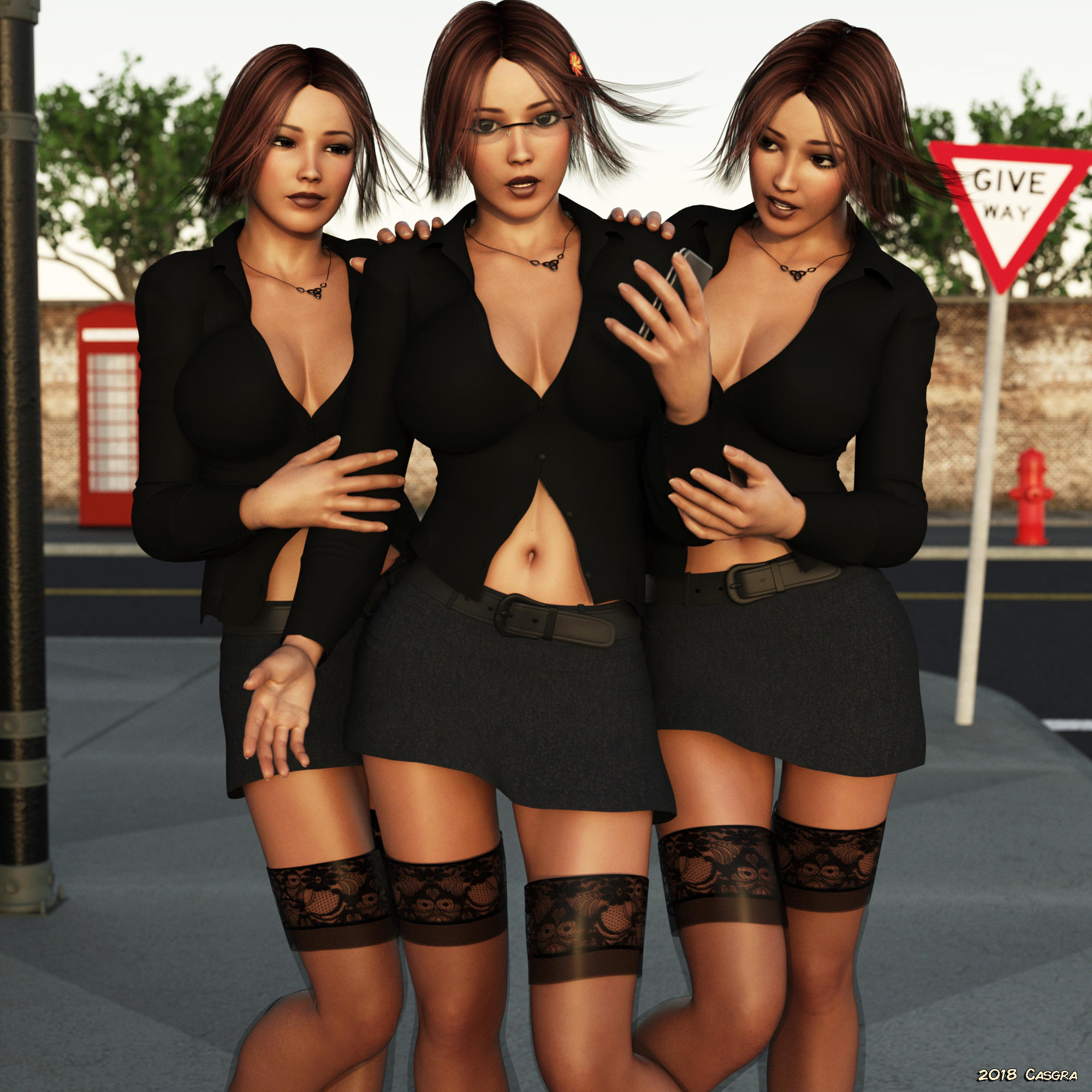 The stockings tho.... You have a gift there, my friend. Love Gabi and maybe she can get stranded as well?

Reply

WOWZA glad the wait inbetween isn't to long

I'm guessing the middle ones reaction shows she's surprised to run into her duplicates in public. Maybe a back story is all the gabi's are pretending to be one person after there sudden duplication. With only one pair of glasses, shes posing as the "original" but I guess gabi's doesn't care about the secret lol. Thank you for this

Reply

Yeah I thought if only one Gabi wears the glasses and the flower pin we will automatically assume that she's the original. But is she really or is she a clone searching for an identity?
Reply

yeah! I used " " on original because I always prefer there not to be one. Gabi woke up one day triplified (or more!) and eventually they had to figure out a system. But even starting out identical, the little differences in environmental interactions/experiences add up! so maybe the two Gabi's surprising were cooped up in the house longer then others hence the surprise!
Reply

Loving this! Gabi is so flirty with herself and love how they look in sexy skimpy business clothes! Hope to see this continue!
Reply

Nice!

Reply

Thank you! I knew you'd like.

Reply

What's better than 1 Gabi? THREE Gabis.
I'm in

Reply