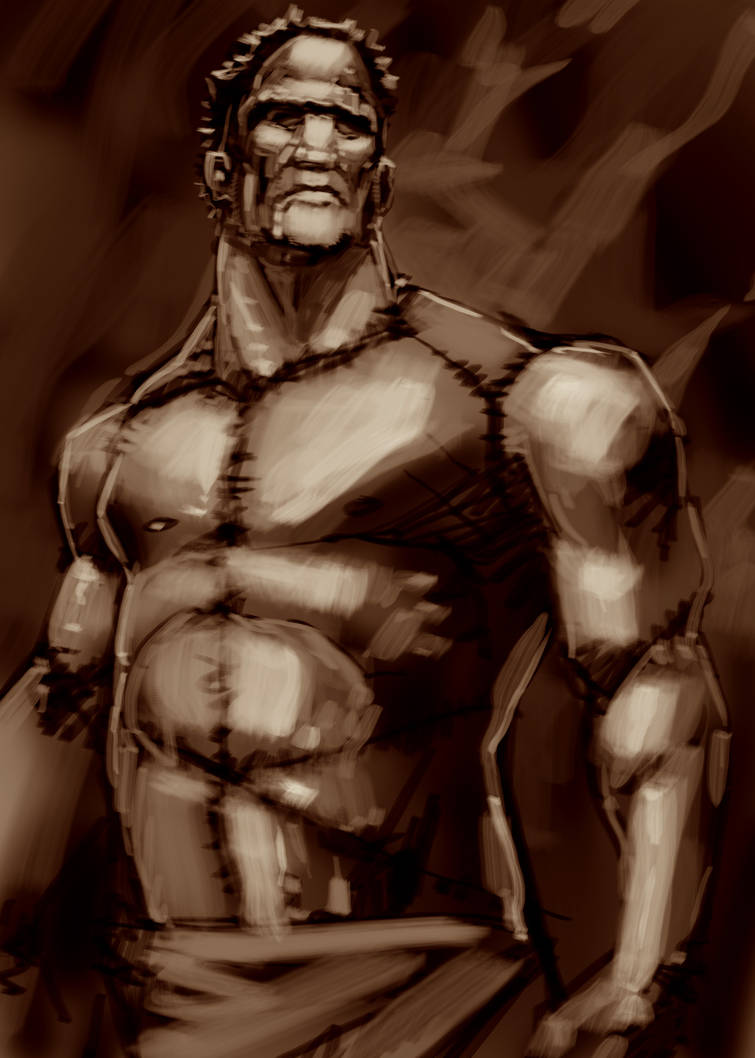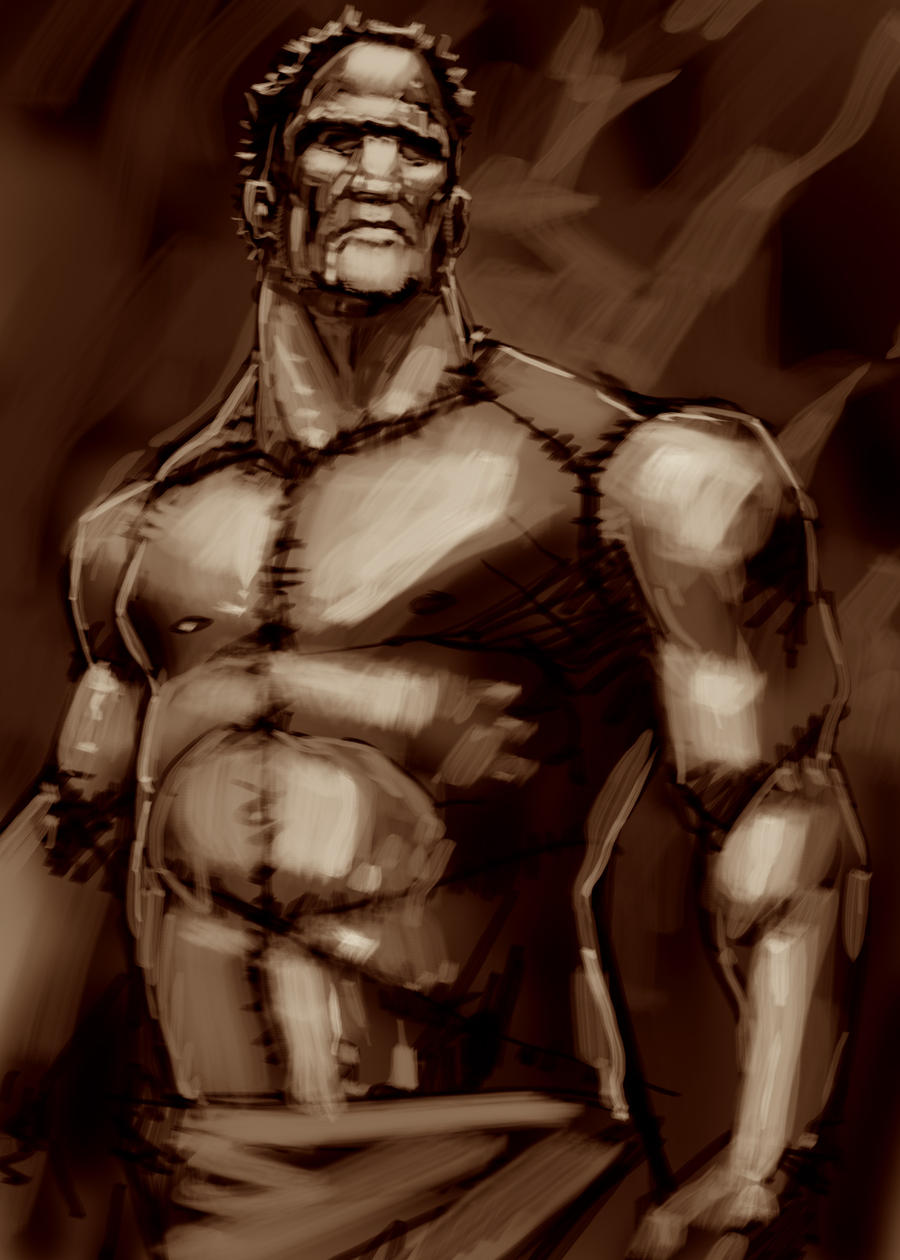 Watch
Frank again. God I love him.

Thank you for thinking outside the box. Most of the creations of frankenstein's monster make him green with a bolt in his neck and a flat head. However, there is nothing in the actual book to suggest is appearance. In fact, there is very little description of the creature at all. So thank you for making your own creature rather than using the typical format for him.
Reply

Thank you, for calling it Frankenstein's monster and not Frankenstein! Also, excellent artwork!
Reply