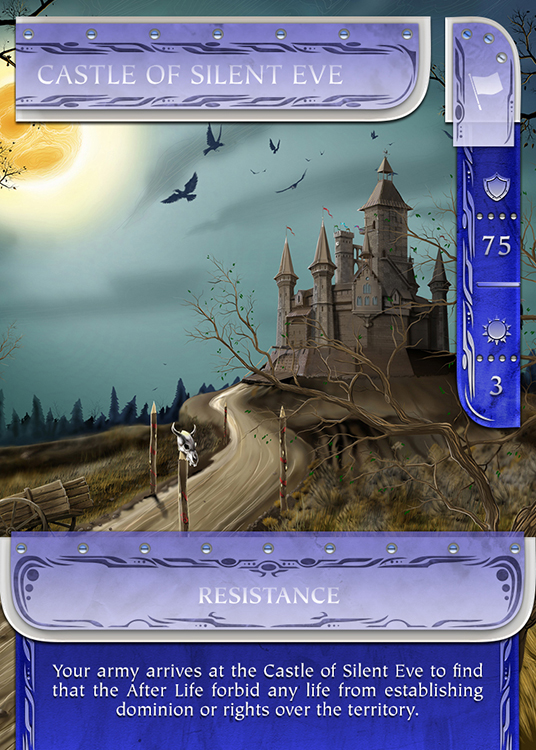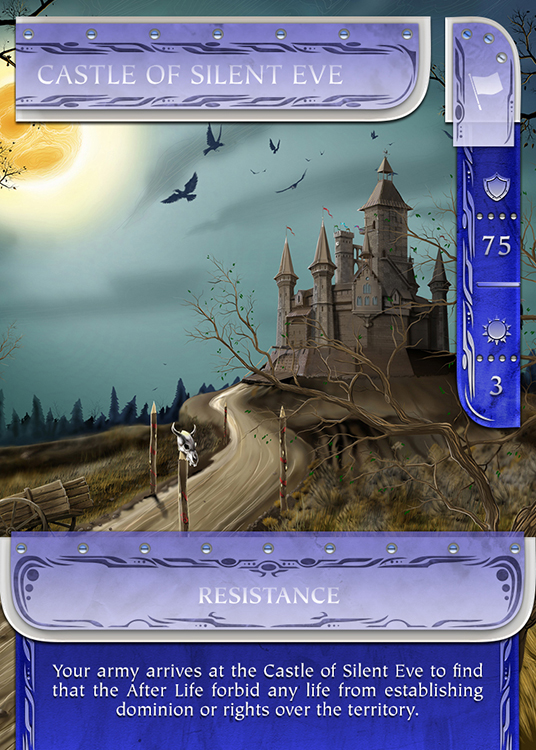 I think this card is really beautiful!

I like the spooky touch you gave it with those stakes
and that skull. The woods look really great, as well, but you
could have added a few crows sitting on that tree's branches, you
know, just to get a little spookier atmosfere even though this one's really
great, as well. The castle is really awesome, as well, even though it kinda seems
small from this point of view, but it's really really really awesome and this card is just
A-W-E-S-O-M-E


Reply

Wow. Just wow. You're response is so full of emotion! I'm going to make sure the artist we collaborated with (sharpner) gets this message! Thanks for all of your observations and kind words! You are an A-W-E-S-O-M-E person! I'll be stopping by your gallery to check out what kinds of creations you manifest! Thanks again.
Reply

Oh, why thank you, that would be nice

He really deserves it because of the great work he did

You are very welcome and thank you, that is very kind

I am just at the beginning of my careec as an artist so
my pictures aren't that good at the moment but I surely am
doing my best to progress more

Have a great day!

Reply

Make sure you set an intention to develop your own style of art my friend. It will be very important for you, as an artist, to recognize and know your influences; whether they be the outside forces of other creative artist, or the inner forces of your own creativity! Keep it up! I'll be looking forward to more works from you.
Reply

Wow, you are so nice... Oh I don't know, I was
never able to develop my own style, I just copied
styles of other artists because I though how beautiful
they artwork is and I just really wanted to be like them.
I don't know if that's a good thing or not but I really
want to be able to draw like my favourite artist, Suzunosuke-sama,
because I think her artwork is simply flawless and I could spend
hours looking at her pictures and still be amazed by the beauty
of it. Maybe someday I'll actually start to develop my own style
but I don't know if that'll be possible because I am too much in love
with Suzunosuke-sama's art and up until now I was never able to find
any pictures which were more beautiful to me than hers.
But thank you, I surely will remember those words. Thank you very
much for being so nice to me, you are truly a great person and I
really enjoy talking with you.
So, how was your day?
Peace!

Reply

You seem like a genuinely kind individual yourself Mia! It's great to get to know fellow artists like yourself here on Deviant Art. I've had a decent day. I wish I were able to focus on and complete more of the video project I am working on (patience is a virtue) but it will all be completed when it is meant to be. Take care of yourself; and spread your kindness to others on Deviant Art! I like the energy you radiate!
Reply