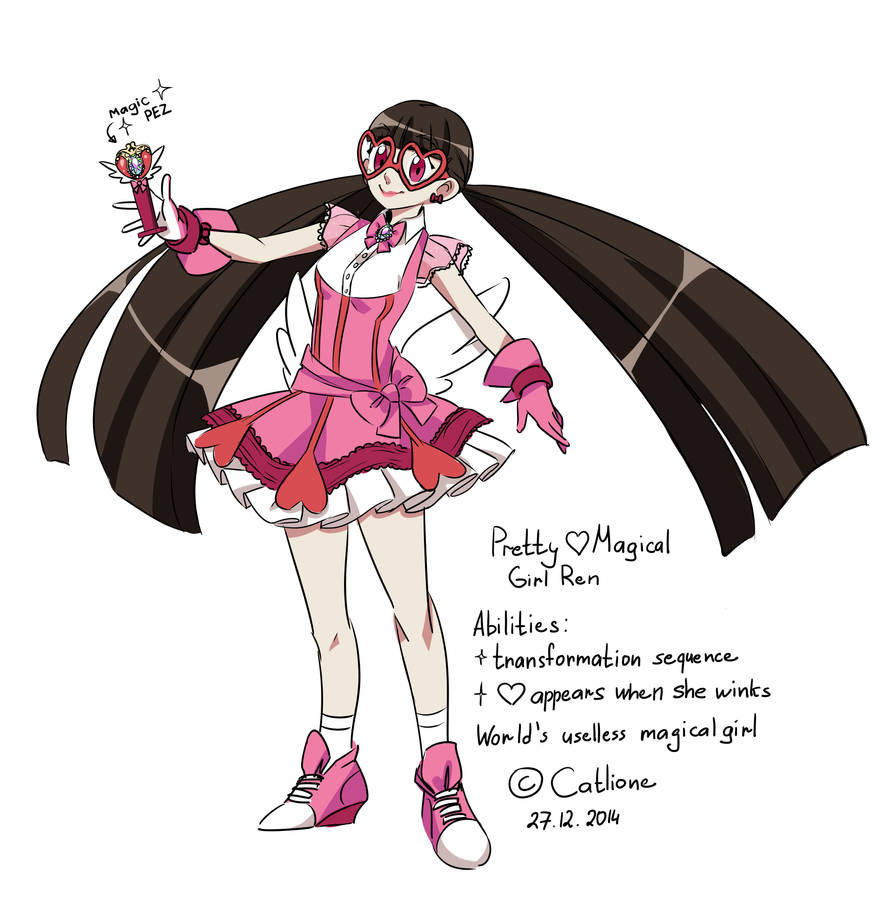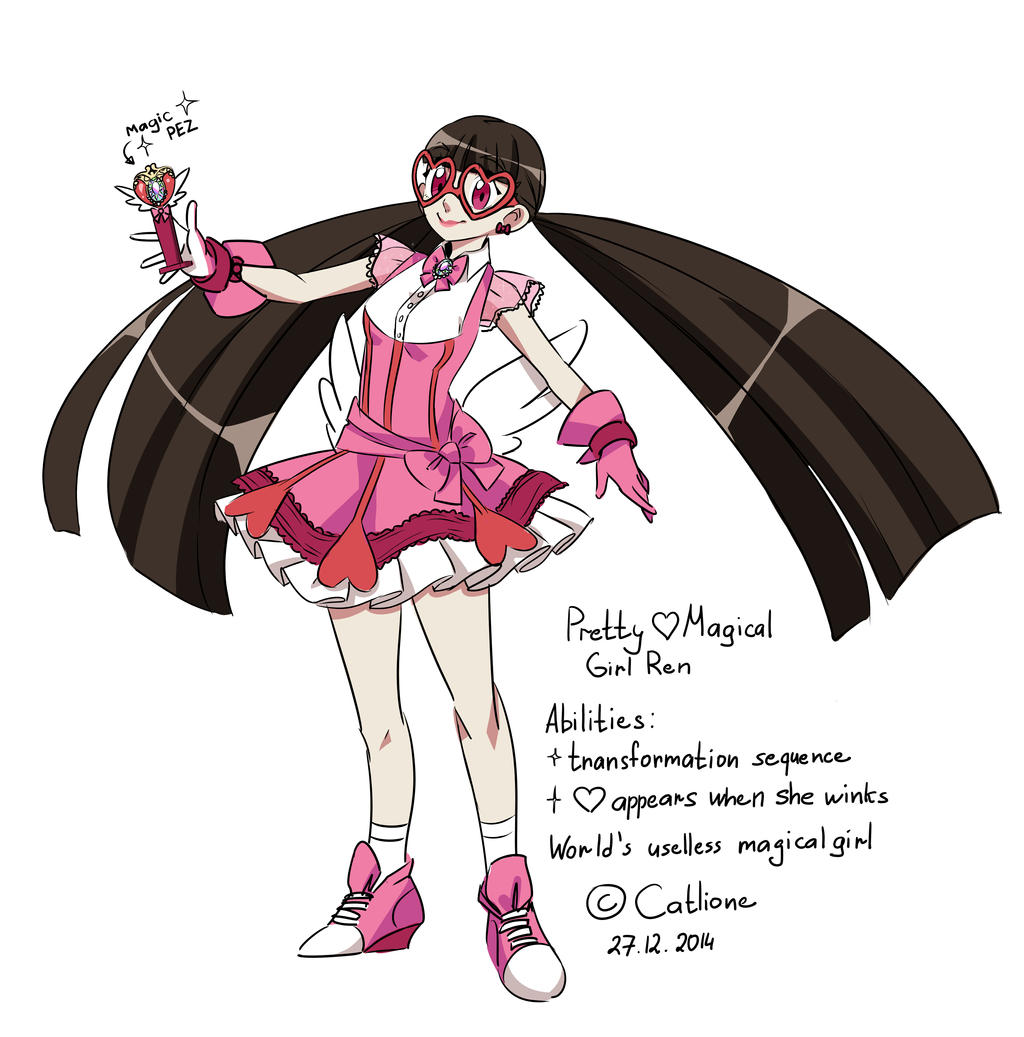 A sketchy thing that will move to scraps soon.
So... I always dreamed to become a magical girl! real life doesn't give you such opportunity, but at least I can draw!
Meet Pretty Magical Girl Ren, world's useless (and oops, I wrote "uselless" on the image, will fix that later) magical girl, she has only 2 abilities:
1. Transformation sequence with hearts and sparkles

2.

s appear when she winks.
She transforms with magic pez