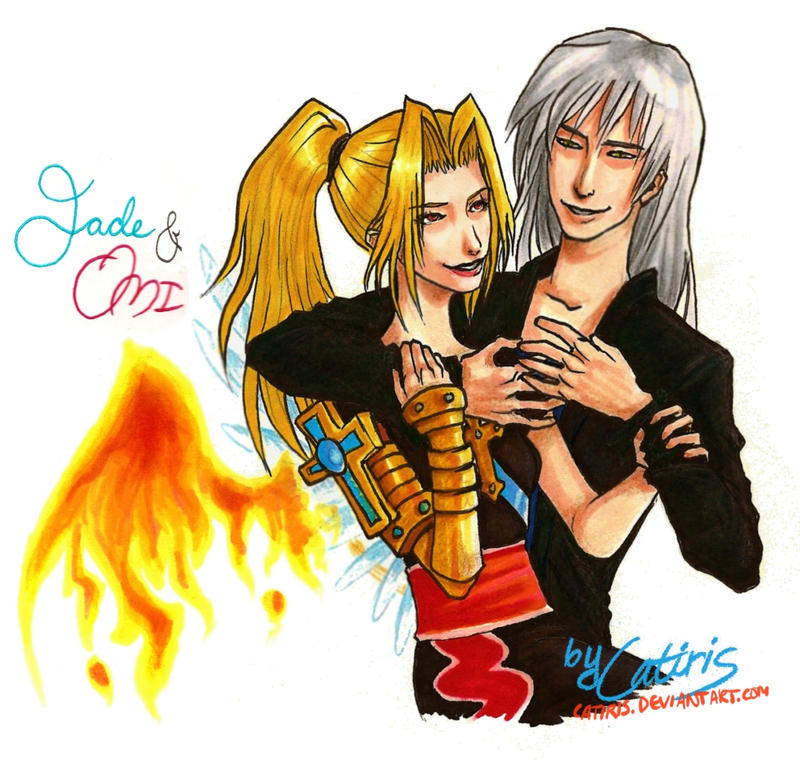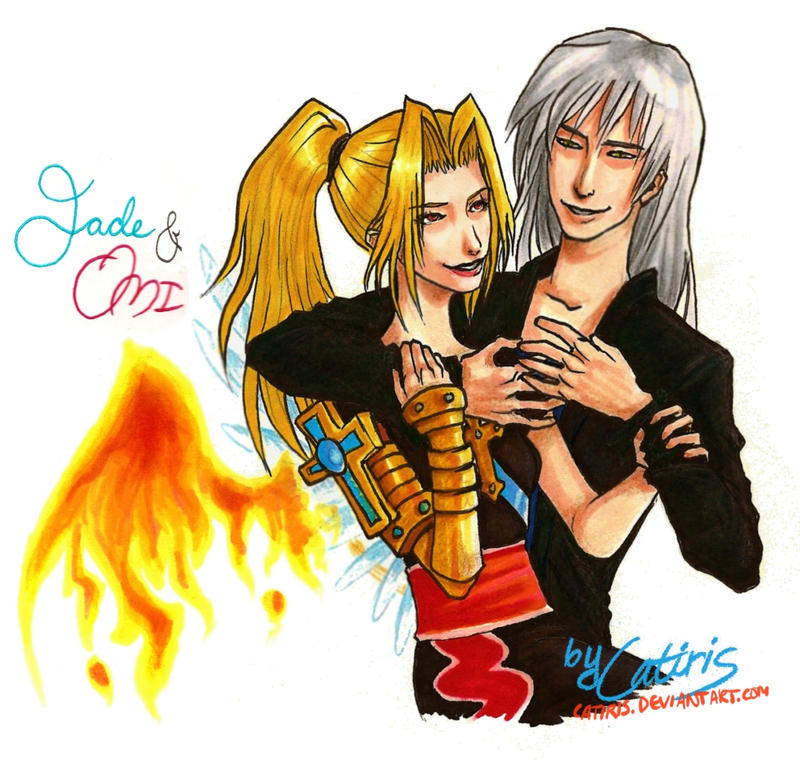 Watch
Surprise!
This is a thank-you picture for =Oni-Twilight for donating a 3-month subscription to me. Thank you! I had a blast with the journal CSS and will miss it :,<
It was very sweet of you to donate to me, so as a surprise thank-you I've drawn Your Gaiaonline avatar with your husband's Gaiaonline avatar!
I hope you like it C:

Tools used:
||Ink, Art markers, Colored pencils, and small touch-ups in the GIMP||

This is beautiful & well done
Reply

cool...i like the lineart and those subtle highlights in her hair
Reply

Thanks! Glad to hear from you :>
Been doing any artwork lately?
Reply

NOO!! I've been studying so much! I've had no life lately....but one's gotta do it to be able to live in this crazy world.

So, how are you? ..........and what about the church murals?!
I'm glad your doing art. AND YOUR GETTING SO MUCH BETTER!!! i BET everyone tell you, your improvement is inspiring.

So yeah....i wanna see more!
Reply

I know what you mean!!

Good, good. Finished another, simpler one.

Really?? D: I think this picture is just a small small piece of my talent (not saying I don't like it). The longer I have to work on something the better, and many other things feed into the process... I don't really have enough time to commit myself fully to a lot of my works -__-;

:> too kind...
Reply

Ehh! Nice, nice. I like the wings of both
Reply

uwahh~ cute couple piccy~
lucky subscription o3o
x3
nice arm metal armor + coloring.
Reply

:> hehe, thank you.
It's fun D: I'm sad it's almost gone >,:
C: I had fun with the metal arm.
Reply

Wow!! That's so awesome D: The art and colors are so beautiful ^-^
Reply

Thank you! I don't get comments much from you! C: I'm glad you think so, and glad you stopped by :>
Reply

Aww

Been busy lately. Haven't commented much. But yes this is a very awesome picture 83 ^-^ You're welcome
Reply

very nicely drawn ^^
very attractive with the yellow and black ^^
very cool characters ^^ sweet ^^
... wow you even really care about the lower part of the cloth ^^
Reply

Thank you!
I care about all the picture Cx Sometimes I care too much... haha--
Reply

Wow for me

Thank you
And yes I like it a lot ^^
Reply

Yes, for you C: Thank you!
And I can send you the 500 by 500 pixel size to use in your gaia signature, if you want. Some people like to have avi art in their sig to display when they are in the forums :> I don't know if you go in the forums...
But yes... it's all yours : D
Reply