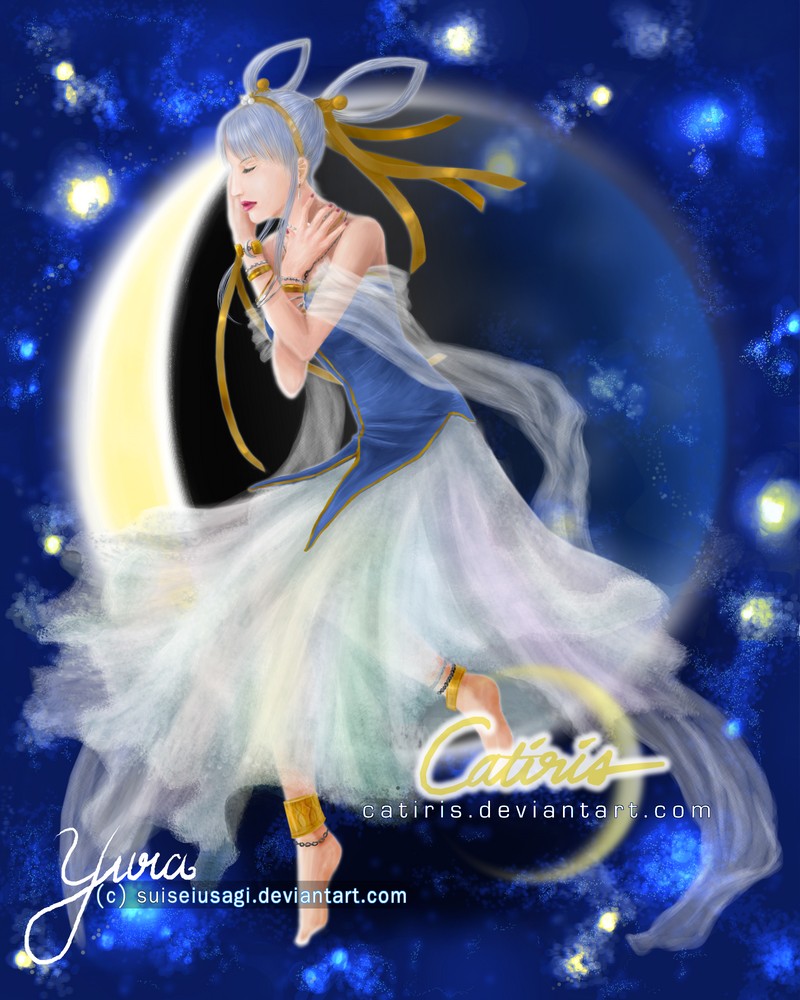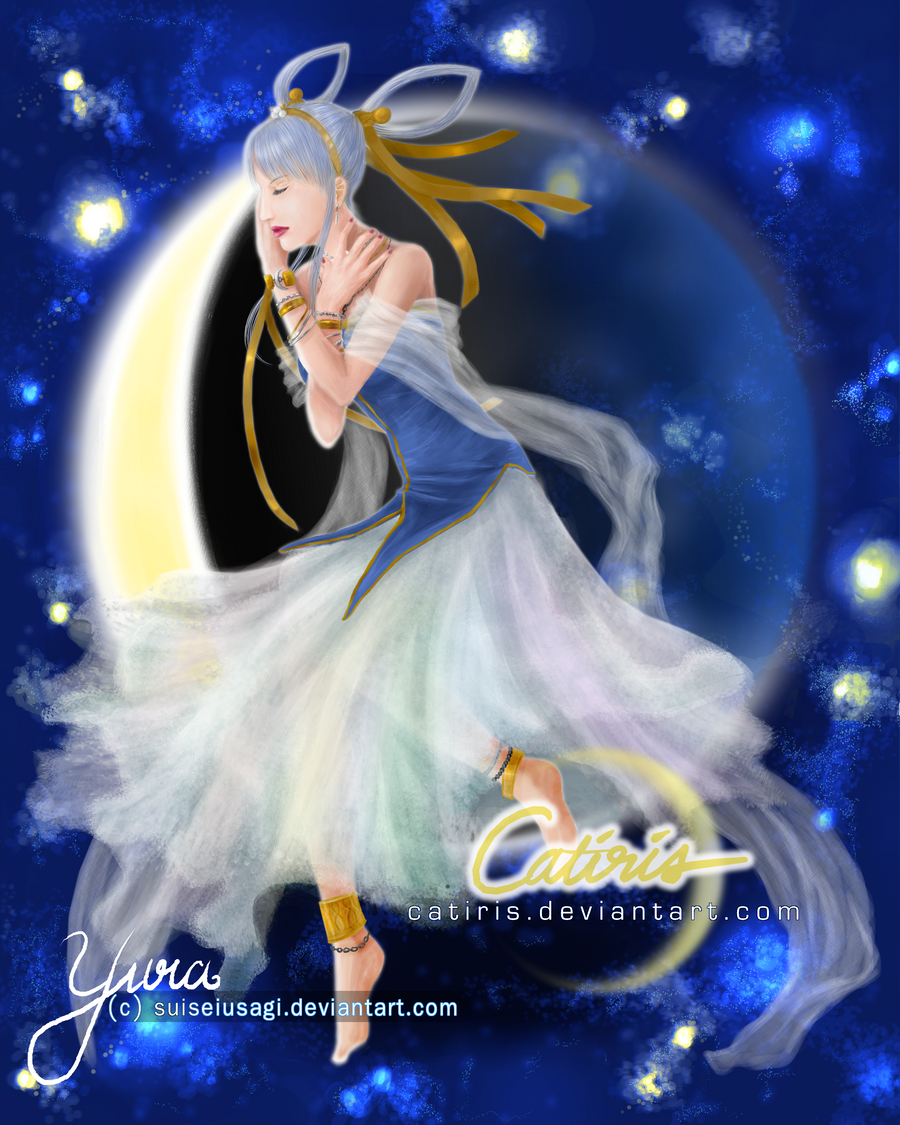 Watch
The full moon approaches...

This is Yura, the original character of *suiseiusagi.
Yura is somehow connected with the moon, which is the source of inhuman powers to her. The full moon causes her to lose control over them, but the next day she will have no memory of what happened.

I decided to draw Yura mostly on a whim; I was chatting with Suisei here on dA, and, when she showed me Yura's design, I was immediately attracted to it. Some characters just ask to be drawn.

I'm sure it took me over 10 hours, but how long exactly I can't say, I tend to get pretty absorbed.
The uncompressed file is about 50MB, compressed is about 12MB. I pretty much tortured my computer with it, haha! All that diaphanous fabric and glow... 30+ layers.

I hope I've done her justice


I had a few difficulties deciding on details, I think she has two forms? So forgive me if this is a combination of them.
Also, I forgot that her hair was blue-grey and did the whole thing grey before I remembered. Hope it still looks alright.

Yura is 100% designed by *suiseiusagi and is from her story, Stop the Moon.
Please ask her if there is anything you want to know about Yura!

||Digitally painted from scratch, using the GIMP 2.4--oh, and I started the face in Open Canvas 1.1, but it kept crashing, so pretty much repainted that in GIMP||

Sorry for invasive watermarks, I tried to make them look pretty anyway.
Oh--if you look closely you can barely see her legs through the slight translucence of the skirt. I actually drew them, and they were good D< But I had to cover them up. Just felt like complaining ;D
And I reuploaded a slightly edited version.
OH and yes, the download is available. Go see it in all its humongous glory.