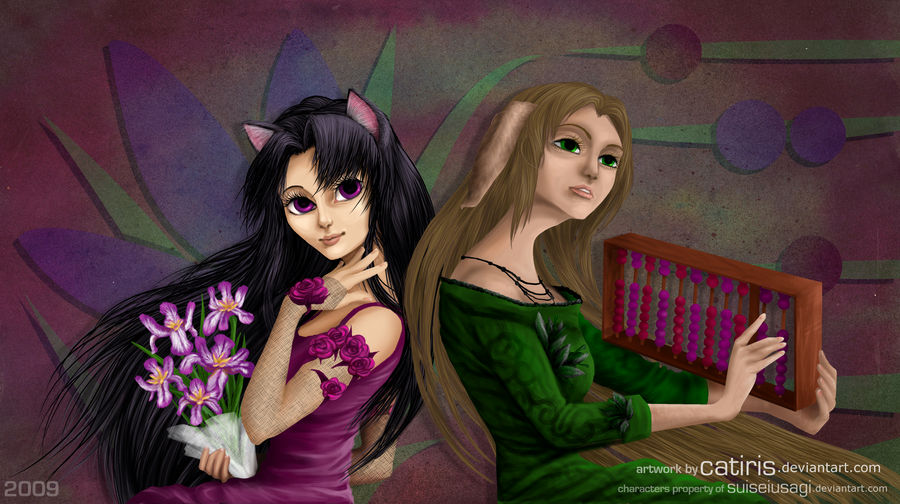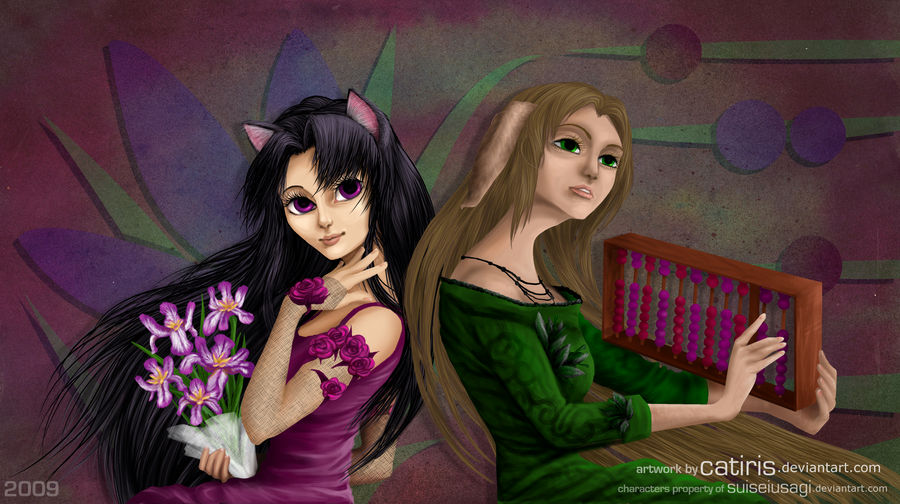 Watch

Seeze wow. XD; This is friggen amazing <3
Reply

GAAAAH teachmetocheckthroughmymessagesbeforesen dingnewones.
DAMMIT. Now you've done TWO awesome pieces and I still owe you one!!!

I love the flowers vs the abacus. And their outfits are lovely. *3*
(From
scratch
on GIMP?? That doesn't mean this was one layer, does it? O___O;;;; Just that you didn't use lineart... right? Right?? *dies*)
I wanna show you your present alreeeaaaddyyy....X D I feel so bad!
Can haz file for muh collections? :3 *paws at chuu*
Reply

hahaha~

Don't worry, I still love you ;D

noooo it was not all one layer
that would be weird

haha
It is many layers. And a very large file. I might have to scale it down to give it to you.
Inu's hair depth/color is bothering me now that I look back but I'm probably too busy to fix it ;A;

I will send it eventually.................... um, e-mail?
Reply

Oh, good. 8D
It would be crazy. I'd have you committed.

Or something.
My e-mail is waterbunnystar01@yahoo.com
(Don't give me that look- I've had this e-mail since I was 14 and I've been too lazy to change it.

)
Reply

woowww~ i love neko's pose and clothes *u* so detailed with the flowers ^^
Reply