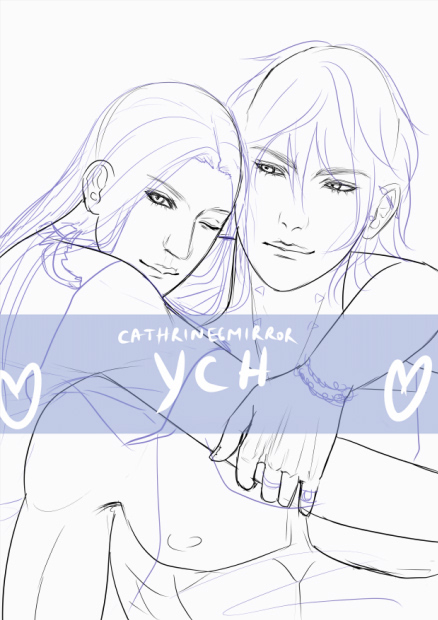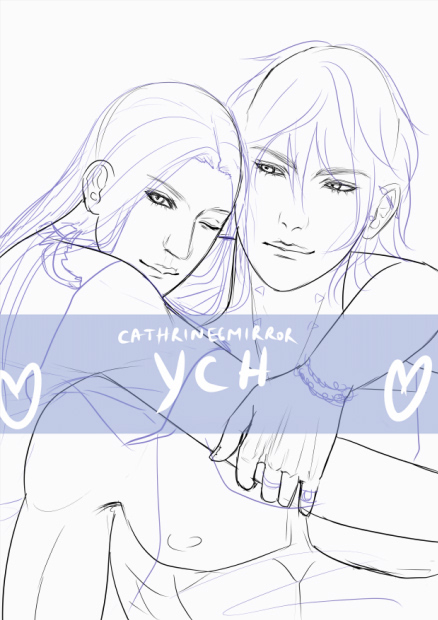 CLOSED~
-------------------------------------
(Starting Bid) SB: 30$
Minimum increment: 2$
(Autobuy)AB: 60$
-Auction ends 24 hours after the last bid!-
I have used my bbys again as example. Hope you like~ x3
Rules;
-Your deviantart account must be older then three months to bid!
-Paypal only (USD)
-Don't bid if you don't have the money for it. No backing out please! This is my only income.
-No refund will be given.
-It will be fully colored and shaded with a simple background.
-Poses will not be changed.
-Human/humanoid. (animal ears, horns, tails are ok!)
-
Guy x guy only!
I will NOT draw them completely nude.
-You can choose clothes or leave that to me.
-Don't use my YCH's as a base for anything!
-If you are on my blacklist your bid will be hidden by me.
You can see the results of my other YCH's here
Link0
link1
link2
link3
link4
link5
link6
link7
link8
owo~<3


+ keep in mind the time difference, I might not respond right away. Thank you for your patience!+