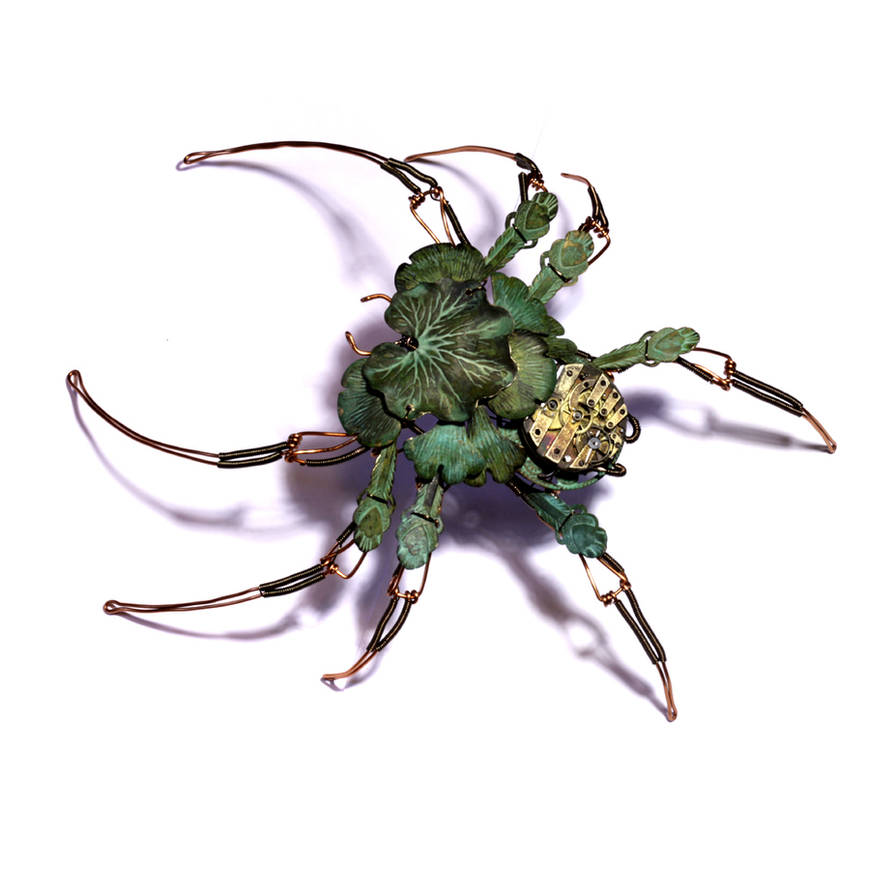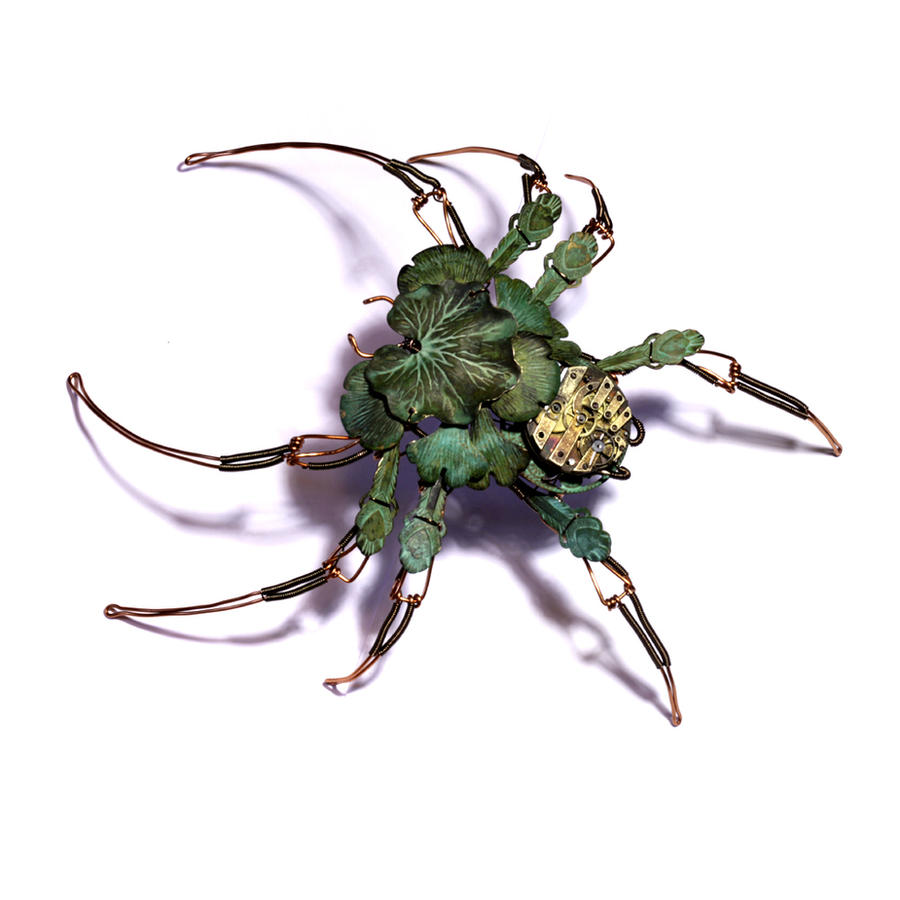 Watch
A new species of spider has been discovered , do you have a name for it ?
Steampunk Sculpture - Leaves Spider :
[link]
It is made of copper wire , brass , a vintage pocket watch movement , brass leaves with green patina .
SIZE : 28cm x 21 cm x 7cm
Check out my cute little Pseudo spider :
[link]
Check out my steampunk jewerly and sculptures available on ETSY :
[link]
Daily Deviation
Given 2011-12-29
I love the way this picture made me come back to it. Looking at it, I love the techniques and the realness of a spider, but yet it is brass and other metals. The colors match perfectly of what a real spider would really look like. The imagination for this spider was just outstanding! I hate spiders, but I really like this spider and would love to have a nice picture of it on my desktop or a molding of it on my desk. I think it would look really cool in one of those moldings. Keep up the good work!!!
The Artist thought this was FAIR
8 out of 8 deviants thought this was fair.