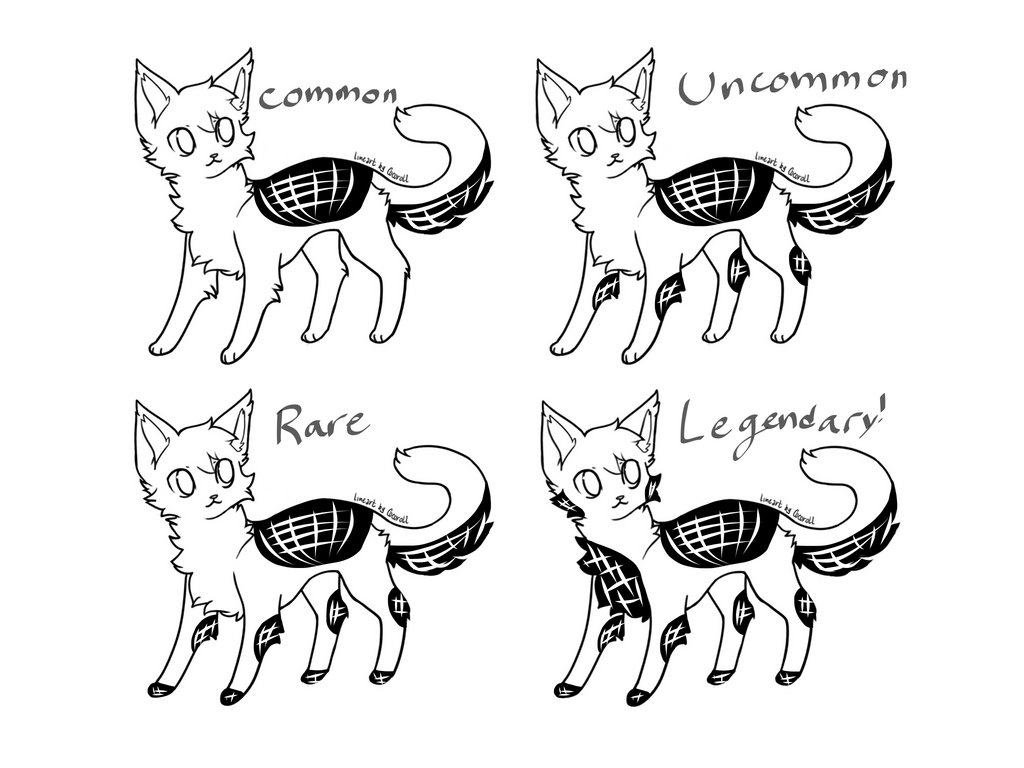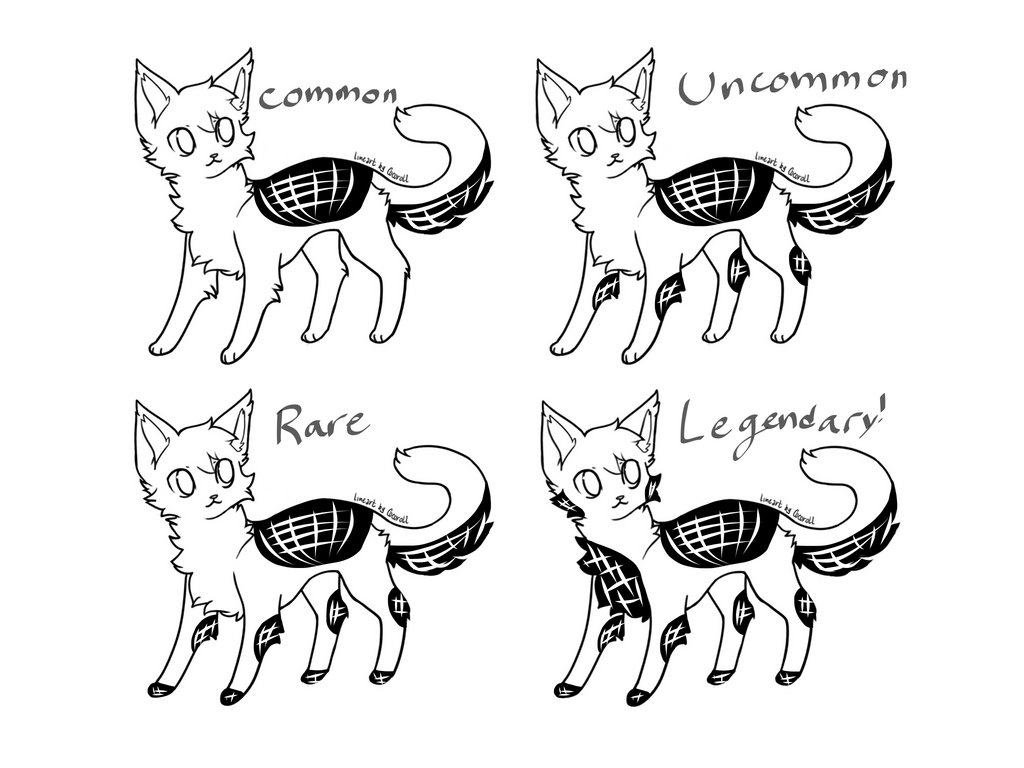 Finally here!
common- can only have watercolour drips in indicated area.
uncommon- can have more variety in watercolour but only in indicated area.
rare- a special type of waterkit. Can have a large variety of watercolor drips in a number of areas yet still only in in the indicated areas
Legendary-space the rarest type of water kit can have the largest variety of water color placement ranging from its back to its paws yet still only in the indicated area.
IMPORTANT
Waterkits may have any kind of accessory (such as necklaces hats bandannas etc.) . Waterkits may be any color. waterkits may be any species of animal or mythical beast not just a cat. Waterkits do have a feathery coat, so if you have a waterkit with no feathers it will be a impossible waterkit which does not exist. If you make an impossible water kit you will not be allowed to call it a water kit and if you do not remove it we may have to remove it from the group. It needs to have some kind of wet substance dripping from its skin or for or scales or whatever kind of covering your Waterkit has. these drips represent watercolor which is what 90% of a water kits body is made up of. If it does not have watercolor dripping from its body it means it is not a water kit.
YOU NEED TO BUY THE RIGHT TO CREATE A WATERKIT, see:
waterkit-world.deviantart.com/…