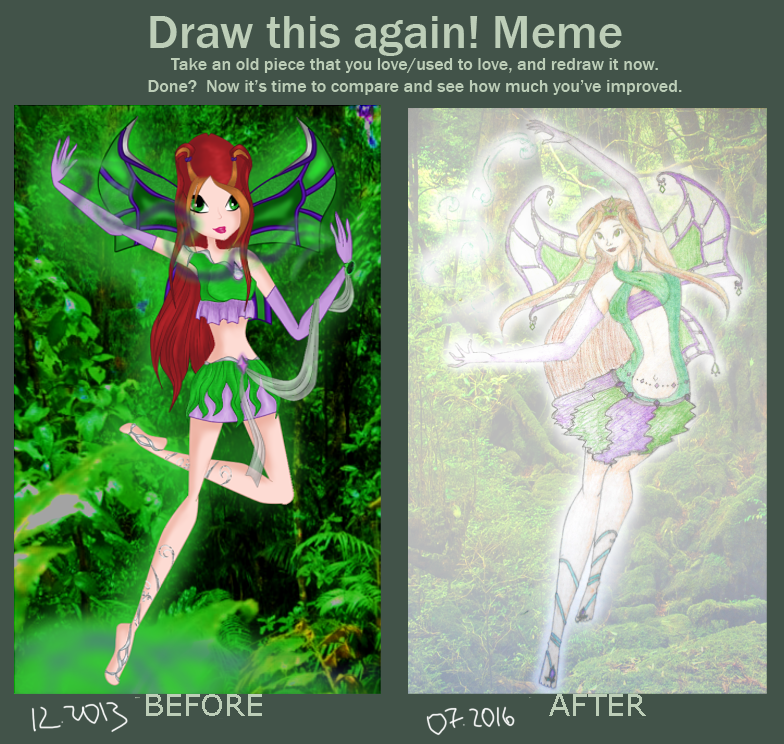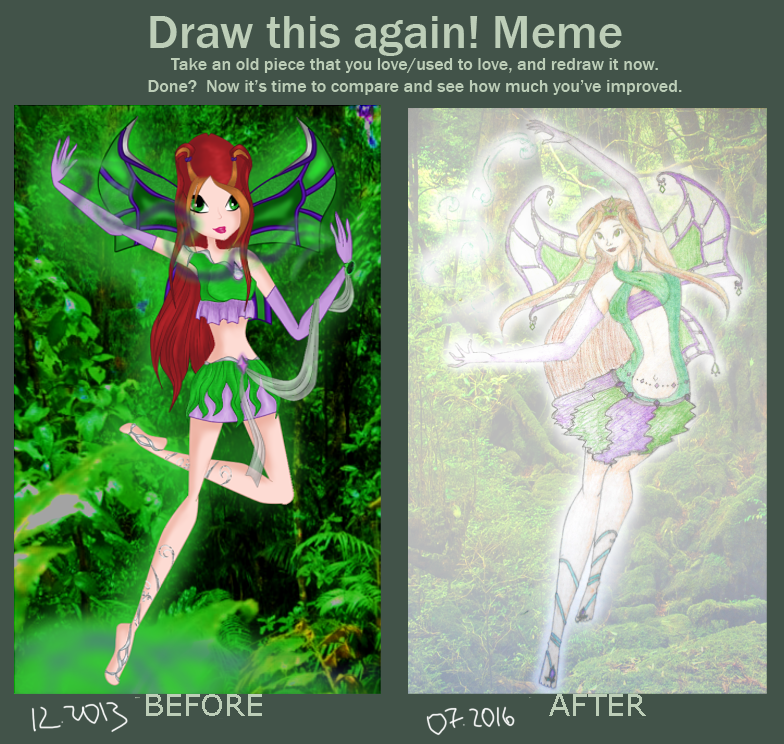 Really pretty. How quickly your drawing style had changed.
Reply

One can really see that you have gotten better in case of anatomy! :-D
Reply

Reply

Yes, when you look how other people have moved from the "stick - stick - cucumber" level to actually breathtaking works it truly inspires

*And when I do it myself I can say "Okay, you didn't forgot how to draw, that's great"

*
Reply

Haha, I'm staying in that "stick - stick" lvl
But only because my latest serious work was in 2015.. Haven't really had time for working art.
Reply

That's a big -positive- difference!

Reply

awesome improvements

Reply

А чо не в дидже-то?
Без обидок, но в онотоме прогресса нет. Да, ты стала рисовать в стиле, ближе к реалистичному, но косяков всё равно море. Маленькая голова, кисти и ступни, тонкие руки, одна нога короче другой :с
Reply

Да нет, спасибо большое за замечания!
Вообще сама не понимаю, зачем ещё рисую, ибо интереса как такового нет.. что при этом говорить о желании учить какую-то там анатомию

Вроде и хочется уже уползти в зрительский зал, но что-то вот не выходит

Reply