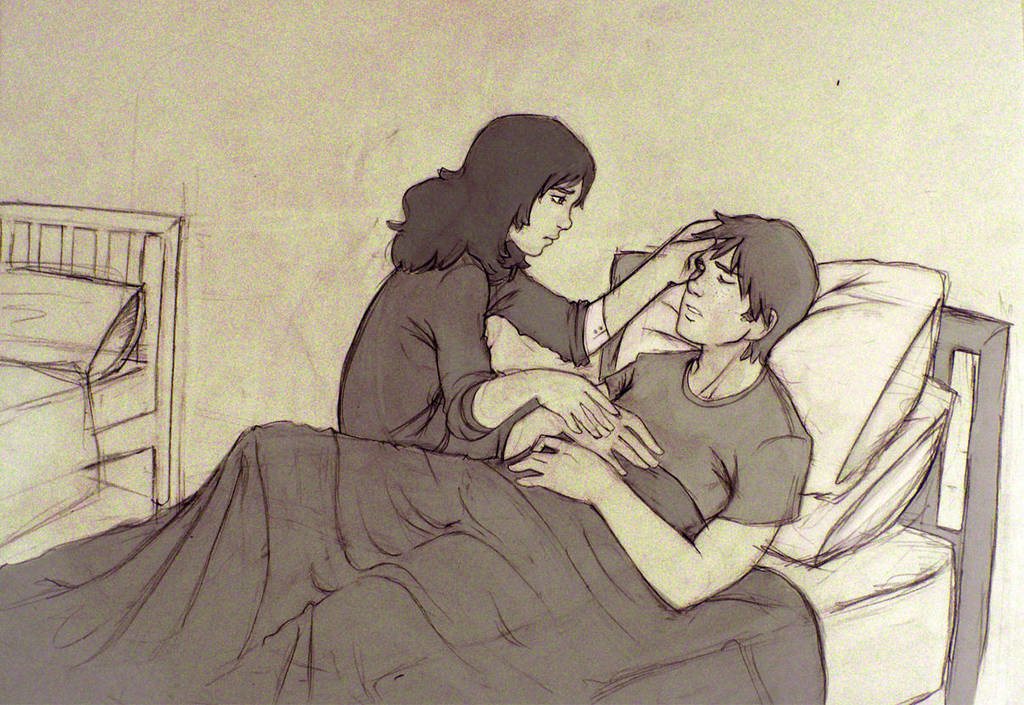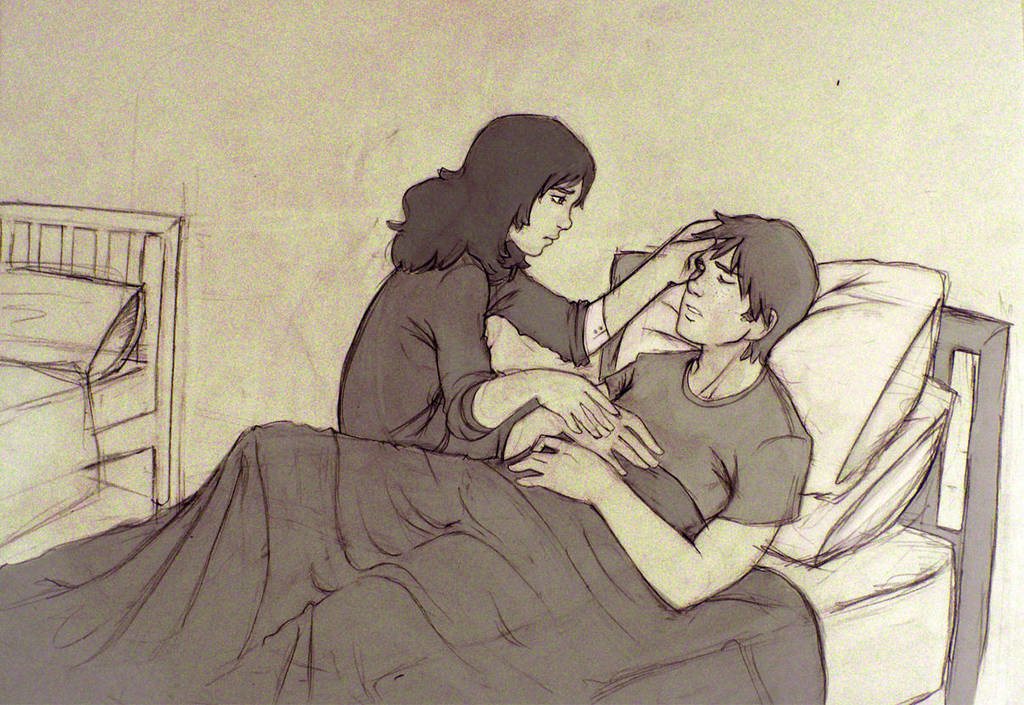 Watch
Tribute to the HBP which comes out 15th July people!
I seem to only have time to draw either between revision or really late at night so I apologise for the messiness of my drawings I just don't have the patience to correct any mistakes I make... I'm so lazy

[Rons scars... what scars?... Magic

]
BTW,
I know it has a sort of grainy, pixelated look about it but that is because I took this photograph (I have no scanner) at about 2 in the morning, I don't sleep ha ha.
The lighting was therefore all unnatural so it got this wierd speckled appearance.
I read between the lines... as per usual.
'Is Hermione Granger still visiting him?' Lavender demanded suddenly.
'Yeah, I think so. Well, they're friends, aren't they?' said Harry uncomfortably.
'Friends, don't make me laugh,' said Lavender scornfully.
Sort of a 'meanwhile, in the hospital wing' picture.