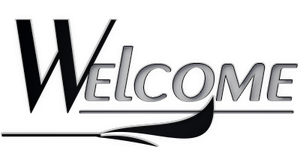 To our group!
We started out with a Cat's only group.
Now, we are growing to include all Animals!
Where animal lovers unite to share their passion
for domesticated and wild animals.
General rules

Members are allowed to submit Deviations to the Gallery.
Submissions are limited to 2 per folder per day.



IMPORTANT NEW RULE! : Submissions must have 20 favs before they can be excepted into the group. ~ Thank you.



How long does it take until my work gets accepted?

We try to provide the best of service, so normally your submissions get accepted within 24 hours. If yours is pending longer, something is wrong and will be declined soon.

~~~~~~~~~~~~~~~~~~~~~~~~~~~~~~~~~~~~~~~



Deviations must be submitted to the correct folder.
If not in the correct folder, it will be declined,
with submission request.
~~~~


We would prefer not to accept images that use the huge DA watermark in their images,
it really takes away from the viewing experience.
~~~~


NO DEVIATIONS OR ANY MEDIA OF DEAD OR INJURED ANIMALS.
(we promote animal love, not violence).
~~~~


We don't accept photos and artworks where there are bars/cage in front of the animal.
~~~~


All rules will be enforced with discretion.
~~~~
Photography
~~~~


Photographs must be quality pictures
~~~~


Photos should be of reasonable quality,
have purposeful focus, no grain/noise,
and should not be blurry.



Photos should be focused on the Animal rather than background clutter, the goal is to see the Subject.
~~~~
Traditional and digital art
~~~~


All artworks should be unique and have correct anatomy, composition, displaying a good understanding of art techniques.
~~~~


Traditional art should be good quality scans/photographs
(no art drawn on graph or lined paper.)
~~~~


We do not accept cartoon-style drawings.
~~~~



Have an idea for the group?

We'd love to hear from you!

After all a group is nothing without its amazing members!

We hope that you enjoy being a member of our group!


If you have any questions contact us by note.