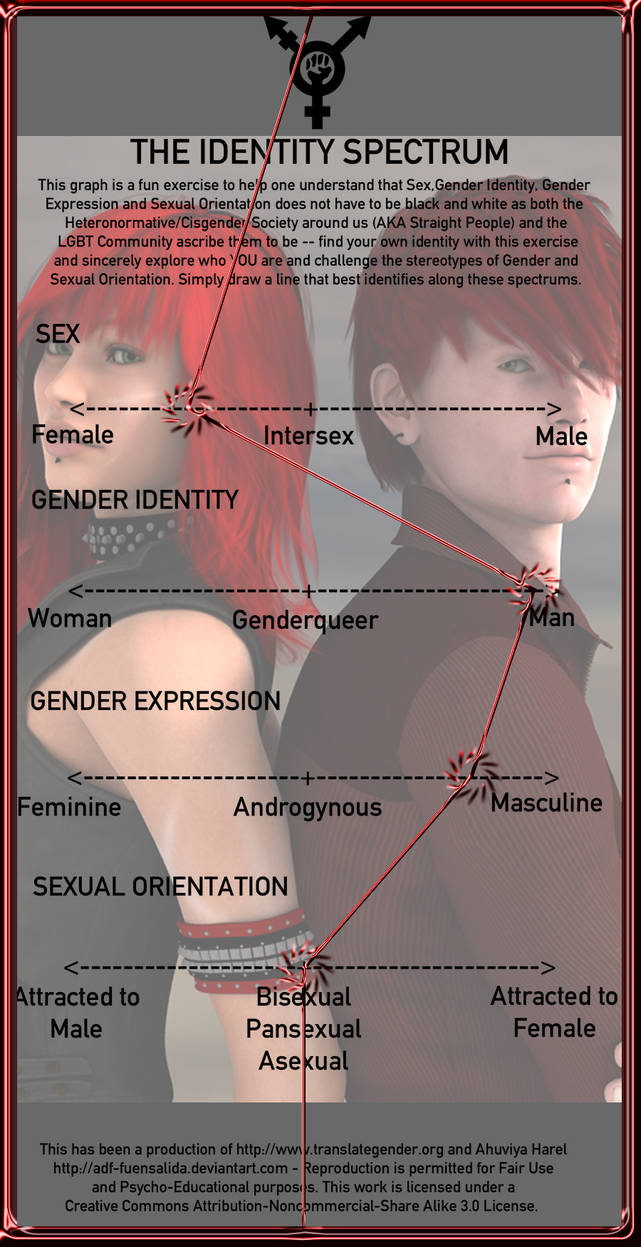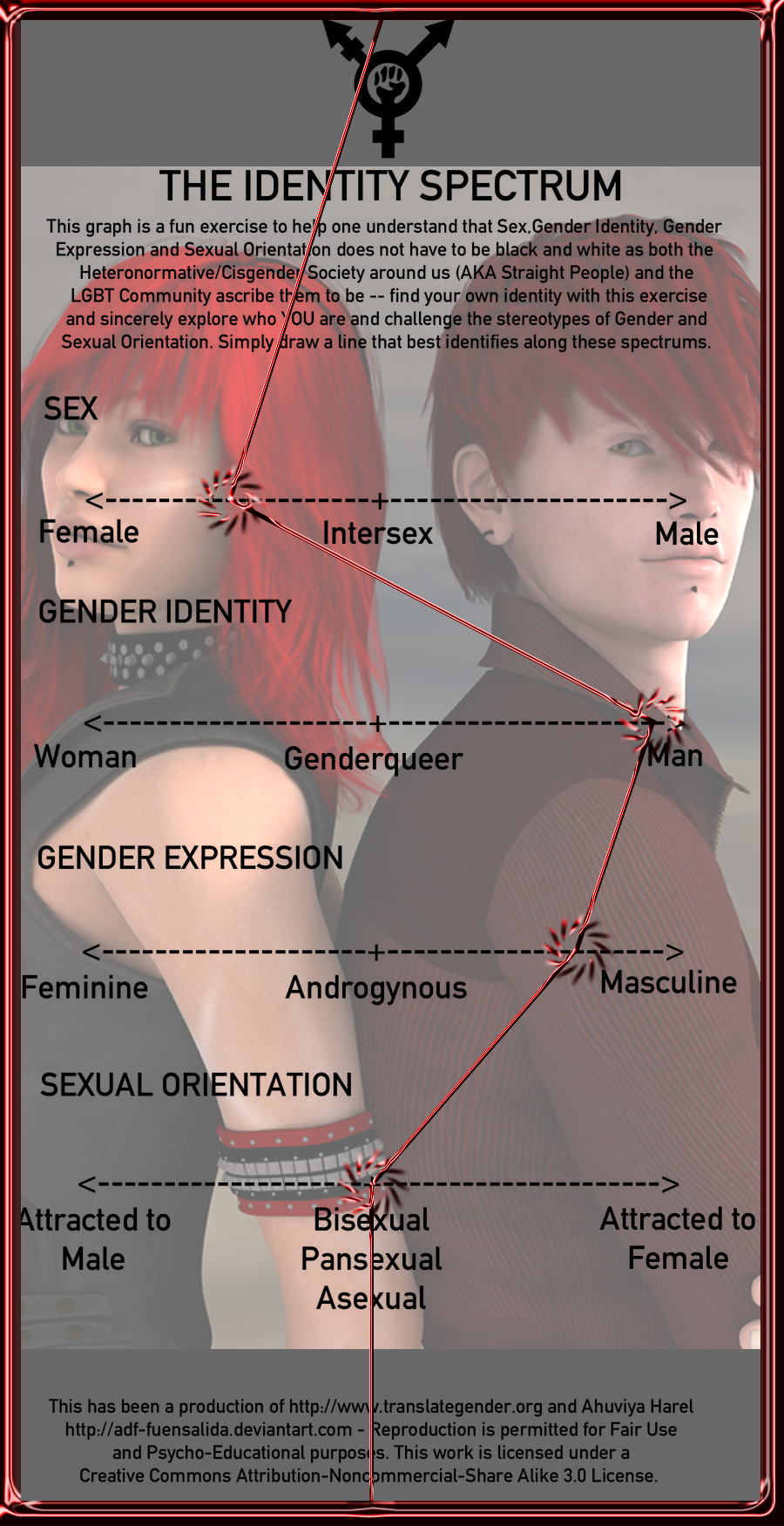 Watch
Original can be found here:
[link]
Saw it in a few groups decided, heh, may as well.
Yes, put a background on it, it's me, what else ya expect?
The "Sex" section is between female and intersexed because I do have a bit of a chromosomal issue there, thus caused a lot of my masculine secondary features to develop as they did and also caused my testosterone levels to be higher than a female's, however, my body did, sadly, form to be female.
With the sexual orientation, Bi-sexual is the closest I can claim but in truth I tend to be more attracted to strong women or feminine guys, as well as the androgynous, don't care too much for macho men or girly girls. Can be friends with them, respect them but cannot find them attractive beyond friendship unless they got one hell of a personality behind it.

i love the effect used, and this inspired me to do one also

Reply

I actually inspired someone to do something? Ummm, has hades frozen over yet?

Sorry sorry, I've bad humor, but thanks, glad ya like how I did it.
Reply

That's interesting and probably a few other people can also relate. I'm not say I'm one it just downright flustering(I guess that's the word I want) how fate decides to mess who we are.
Reply

Eh, I just see it as Mother Nature got a sense of humor and a half mostly, and she played quite the prank one me XD
Reply

I love the fact that you used self-portrait-y picture in the background. <3
Reply