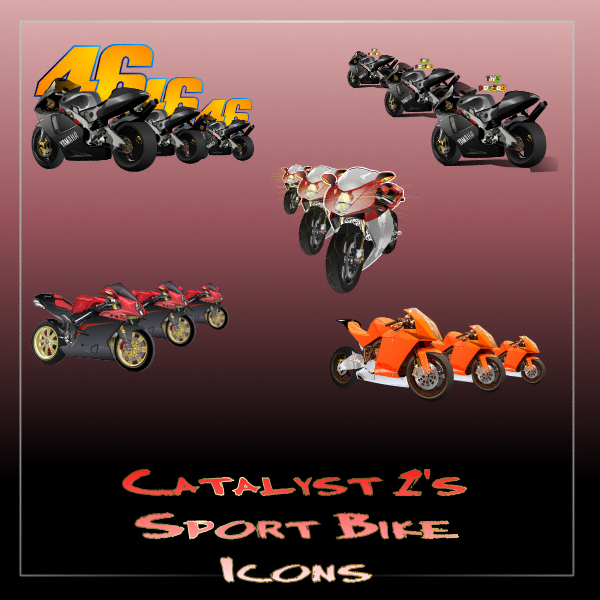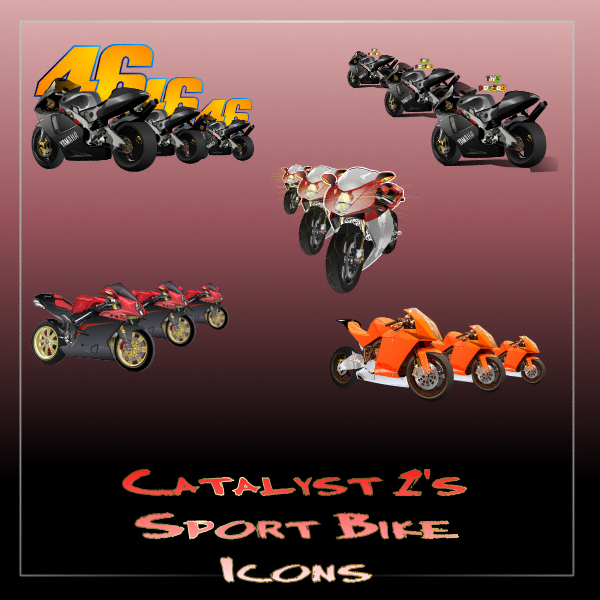 Watch
All Icons for use with windows. They are in .ICO format, and have complete size variables from 16x16 to 256x256 pixels.
These are some of the fastest, most sought after bikes in the world...
So click here NOW, to get you're very own set!!! ==>
[link]
EDIT: BMW Moto gp bike added to set!! (not pictured above)
--
Catalyst1's Sport Bike Icons©2007, 2008 by Catalyst1 of
Abstract Reality Team LLC
Feel free to use this on your personal PC, feel free to link to this download on deviantART as much as you want. Assuming false authorship, copying, and redistribution otherwise, is strictly prohibited.