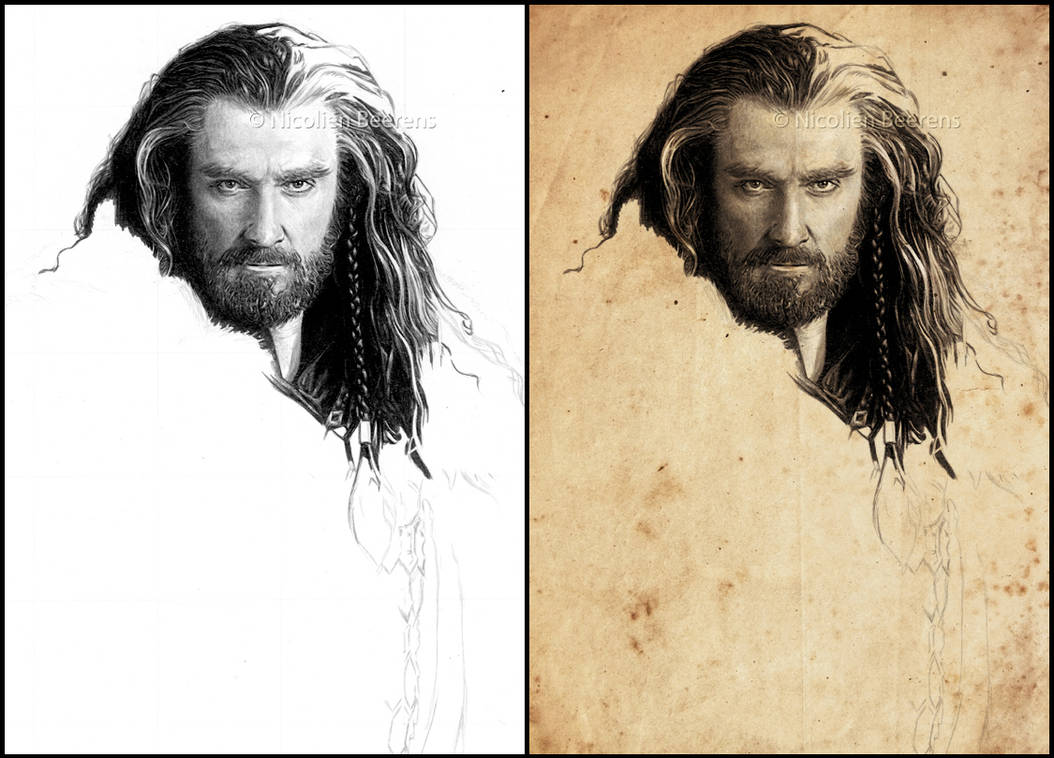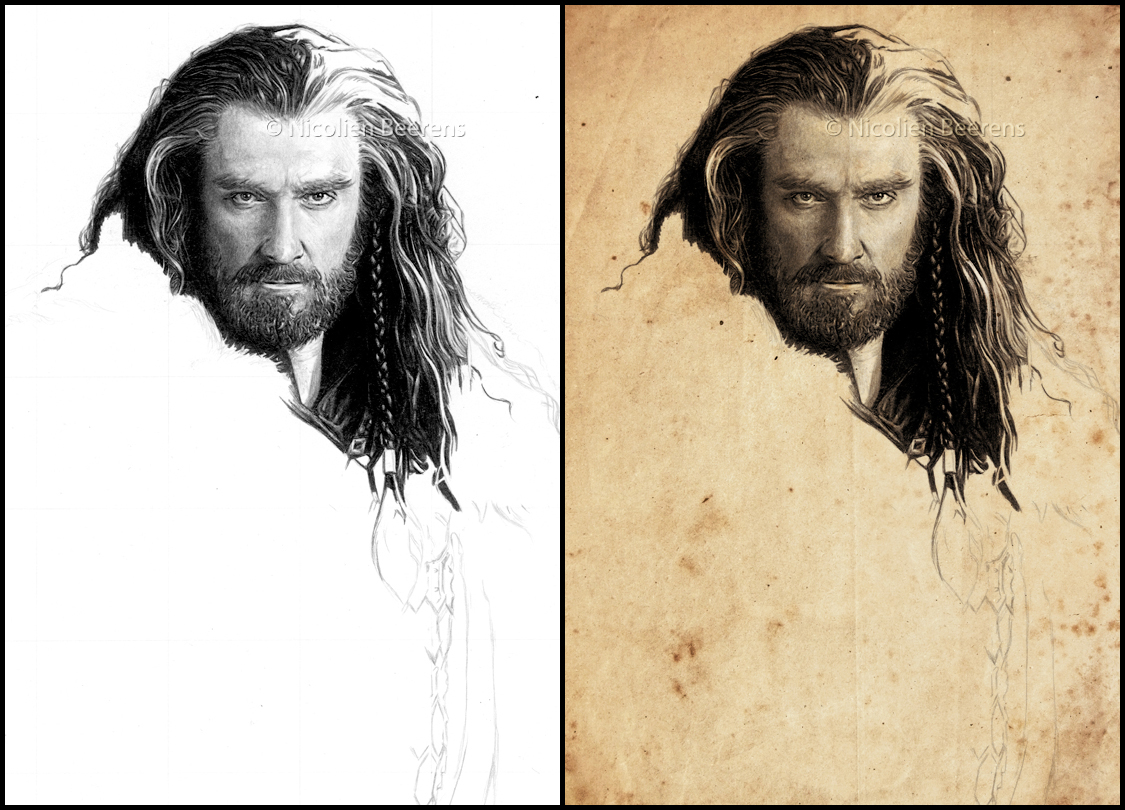 Find more of my pencil work on:
FACEBOOK

TWITTER
:~~~~~:~~~~~:~~~~~:~~~~~:~~~~~:
The Lord of the Rings made me draw portraits. After 10 years I still can't get enough of either drawing or the Lord of the Rings / The Hobbit


Left
: original drawing, which I like the most

Right
: vintage version, which is more The Hobbit-esque
I only got 10% done. In the end it will be a full body portrait + detailed background.
So far it was mostly drawn with HB, B & 2B 0.3mm mechanical pencils + 6B regular pencil.
I used a used tortillion for the light shading.
Approx 12 hours of work so far.

Enjoy my dear hobbitses..!