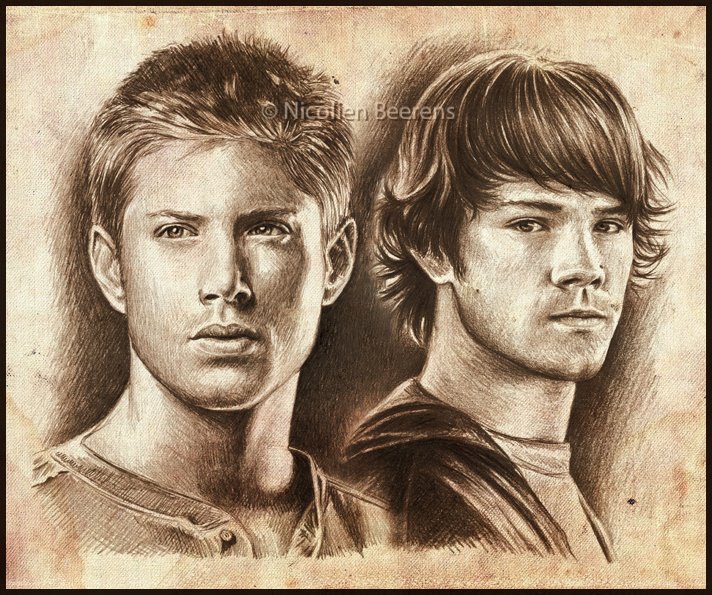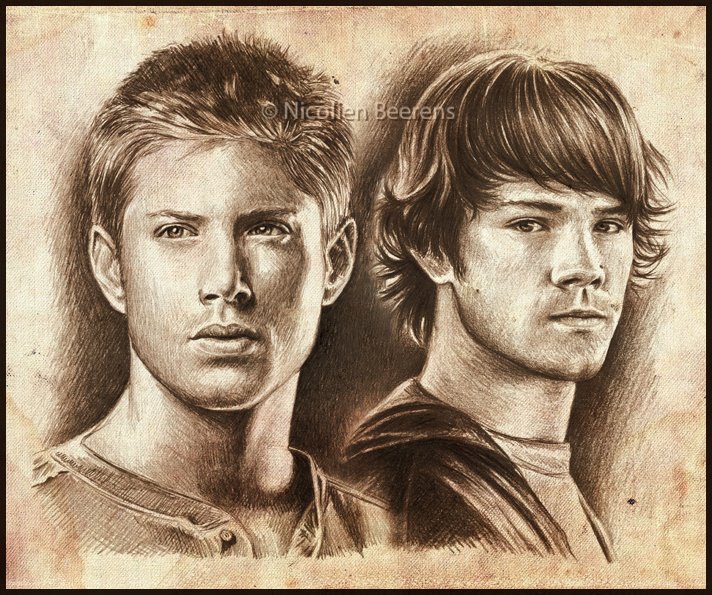 Watch
Find more of my pencil work on:
FACEBOOK

TWITTER
:~~~~~:~~~~~:~~~~~:~~~~~:~~~~~:
"Destiny can't be changed, Dean. All roads lead to the same destination"
The Winchester boys

because I never get bored of drawing them.
I've recycled 2 Supernatural drawings of mine. Originally they were drawn back in 2009, and now I merged them together... with a cherry on top!
Added a vintage layer to create this old document-y effect. I've been studying Leonardo da Vinci's work for a couple of weeks now and try to present the same style with some of my works, like the
Stargazer
one for instance.
I hope you like it as much as I do. Cheers!