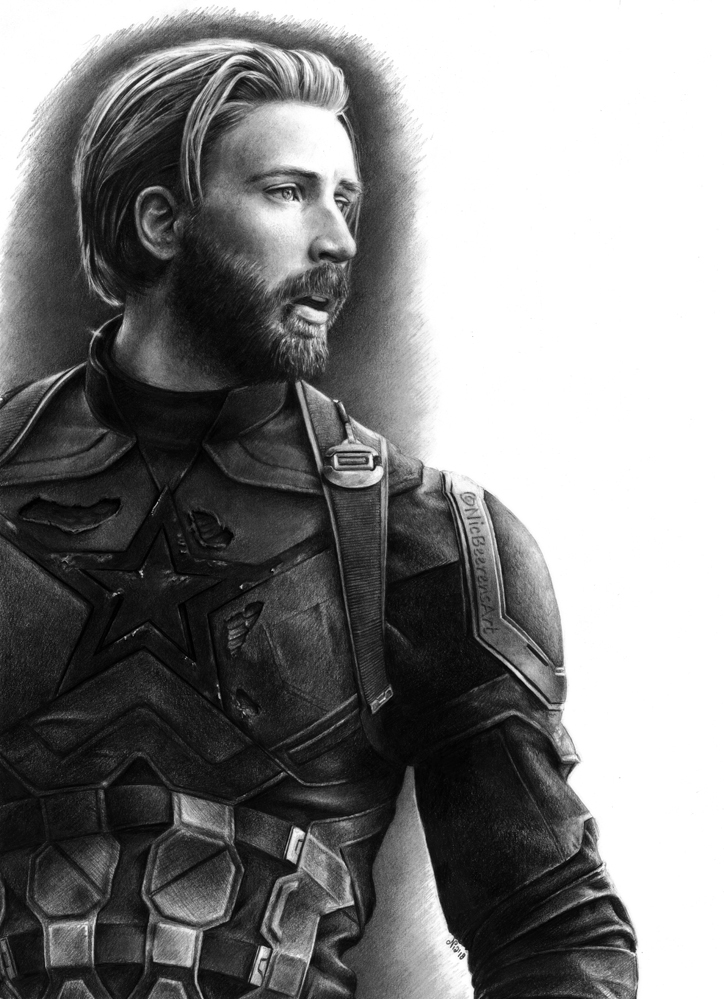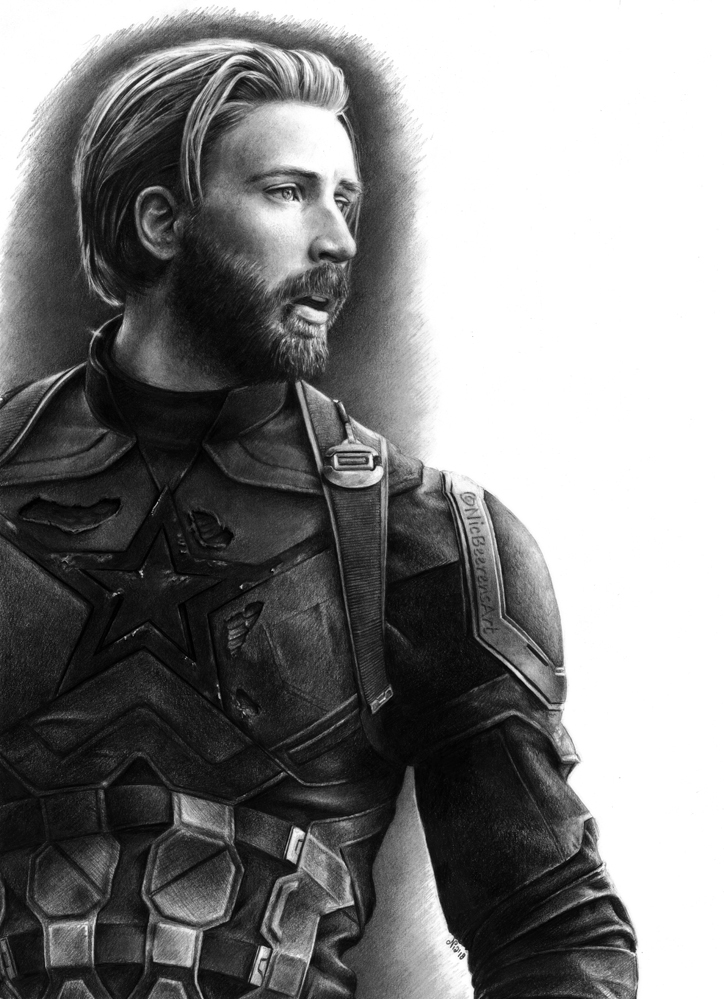 Find more of my pencil work on:

FACEBOOK

TWITTER

INSTAGRAM

YOUTUBE <-------------

NEW

:~~~~~:~~~~~:~~~~~:~~~~~:~~~~~:
What a ride!

I am planning to draw a series of Avenger heroes, with Steve being the first. I actually finished this guy weeks ago... sssh, don't tell anyone!

Mostly drawn with mechanical pencils. I used 3B and 6B regular pencils for the darkest parts.
As paper I used Bristol for the first time... I love it! So smooth. I barely had to blend anything! In fact, the only parts that have been blended with Q-tips and tissues are his face and the background. Everything else was "blended" with a 2H pencil!
Approx 16 hours of work.
This guy will be for sale soon!!!
:~~~~~:~~~~~:~~~~~:~~~~~:~~~~~:
Work in Progress: