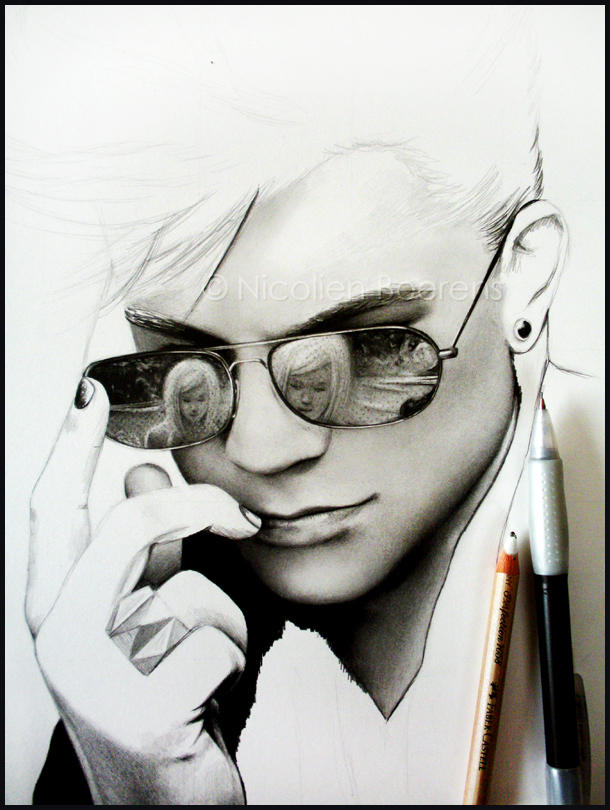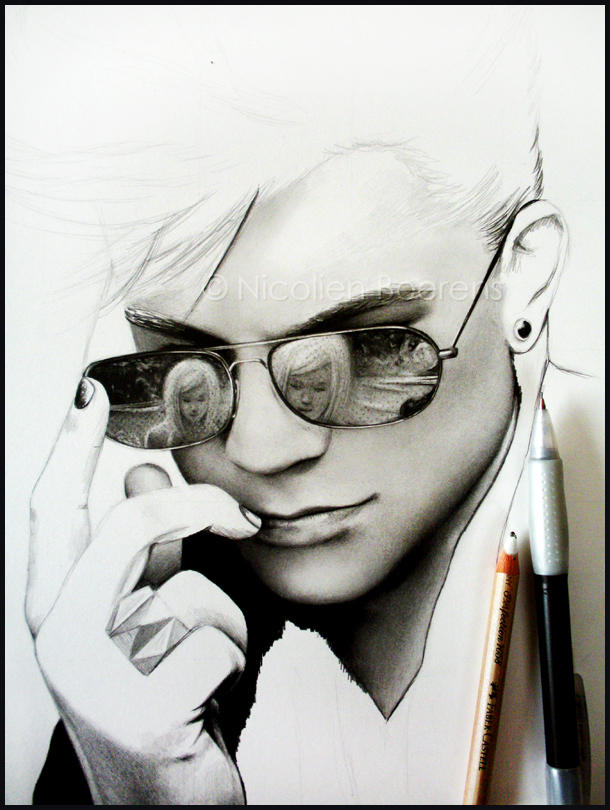 Watch
Drawing of singer Adam (g)Lambert for ~
Eel-Skin-Beatrice
, drawn on A3 size.
I really like this guy. He stays very true to his own wishes and preferences

it takes courage to do that.

I've been working on this (and 4 other projects) on and off for about a week. Large scale drawings seem to take my priority above the usual standard size that I use (which is A4). Much more challenging (: and easier for adding details.
The 2 supplies on the right are an eraser pencil and an HB mechanical pencil, which I used to smoothen the darker areas.
So far I'm pretty much done with most part of the face, although it still requires some shading here and there. But that's the fun part of showing a work in progress

- you can really see how a drawing forms itself until it's finished.
Basic layers were done with regular hard (H) pencils, and I used mechanical pencils to make it look softer and sharper.
Hope you like it so far C: moar updates s00n!