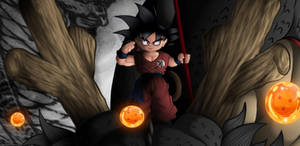 Basic
Basic access for everyone. To support me 😉 Promotion on commissions.
---
Suggested Premium Downloads

Description
Some old stuff from last year. Just got the time to finish this and thus I gave that dude some sci-fi wings and an ordinary space background :v
The character was created in PSCS5 using various parts of motorcycles. The bg is composed of several pictures of clouds as well as some old fractals (made in Apophysis 7x) to get this nebula-like look.
In other news, I'll finally get a new pc in about a week and a half, so I'll be able to livestream again!
Image size
1500x781px 1.56 MB