AWESOMENESS
LINKY!
I am soooooo excited! My fav TV show ever

My childhood/ teenage heroes are back! LOVE! EXCITEMENT! IMPATIENCE! GREATNESS§
In the meantime...
trust no one!
Mood swings explained:
You might notice (or not) that I wurrentl have mood swings. I am neither menstrual nor pregnant... But IT is approaching... Yes, the one time in the year when I look back on what I did and tell myself what a waste it had been. So, in one word... stupid birthday is coming

Well, not so stupid thanks to
Demoncherry
! Look what she made me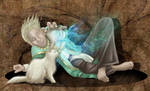 ~
I am now done with my history presentation at last! I presented this morning and now am relieved. I can focus on the literature assignement. I also have a one week job for the Xmas holidays, and a spiffy Wifi connection (I am currently in my bed

).
~
I submitted a news article! You can read it
here
. Thanks to everyone who already

ed it!
~
And huge thanks to
AlinePotter-stock
for her tribute pic to me

:thumb70340702:
Granny vs Mercedes:

Who wins?

Could have been worse, she didn't fetch the cane!
Create by week winner:
Week 29 winner is
sunshine-07
with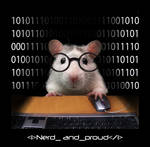 Congrats to her!
Features
When I first noticed
Reconstruction-Stock
I just had a blast. Male period stock!

How rare is that! A must see gallery for all fantasy/history-inspired pieces:
And this week's favs