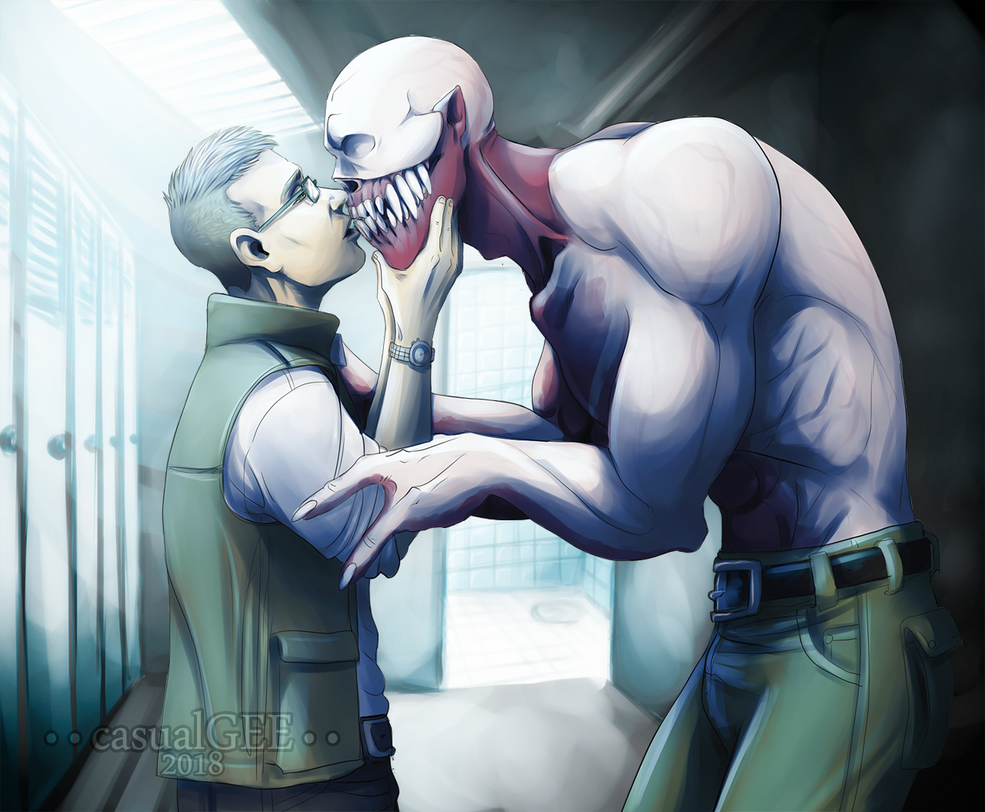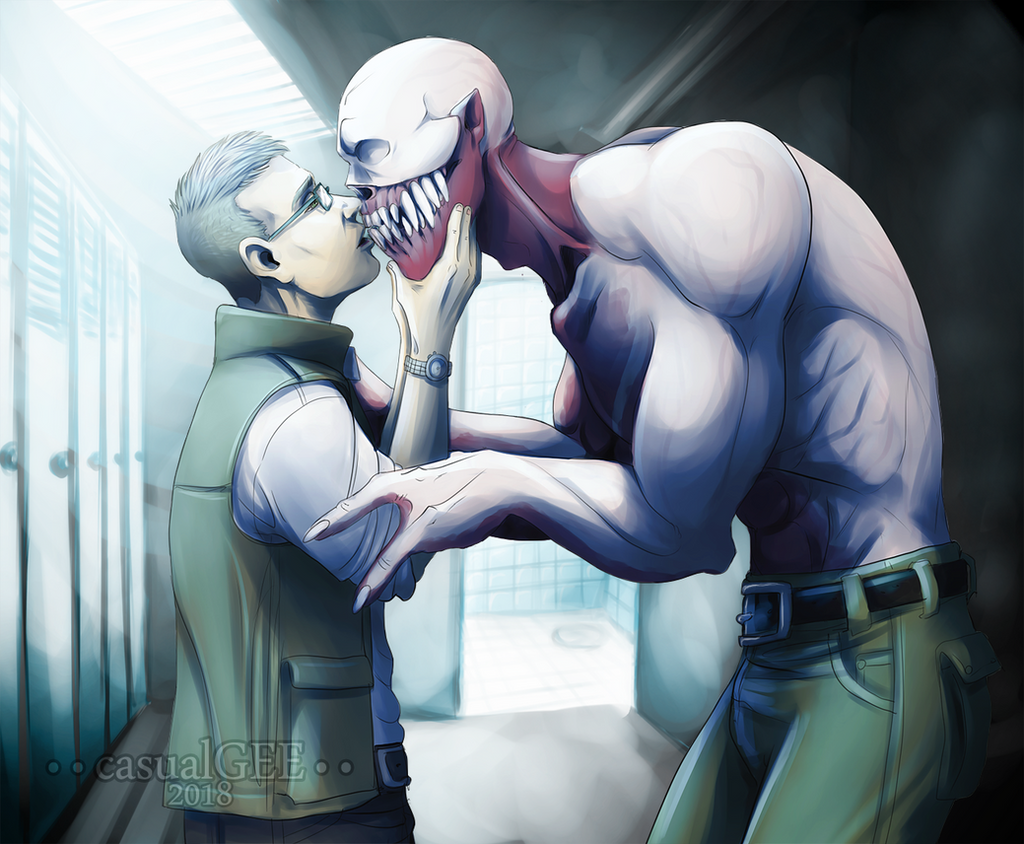 Watch


Andrej is a young medic and involved in studying so called "thralls", who are basically humans infected with parasite-virus thing from space that takes over individual's minds and causes physical mutations. Normally they would basically become very unhuman, monstrous beasts who only serve their Queen and have rather low level of intelligence - simply put: killing machines.
But ofcourse there has to be one who stands out of the ordinary types. "Judah" is a thrall whose mind hasn't been taken over for some reason. Due to his physical mutations, he is outcast among humans. But so is Andrej, for being such a loser. And for that reason Andrej has to work as Judah's personal care keeper and doc.
After stumbly beginning, where Andrej is terrified of Judah, and Judah is socially awkward all-in-all, they actually befriend with each other. And ofcourse after a while they get a little bit too fond of each other.
----------
Hhhhhhhhhhhh I feel like it's been decades since I've finished anything. ♥
And actually, I think I like this. It has many faults, but decided to not give a jack's ass about it. Been dealing with enormous art block for maybe two years or something and now I've decided to really fight it and start creating these crappy illustrations again.
Here, take this pic of a boi and a monster getting all homo and stuff.
Here is Grayscale / Black & White version:
fav.me/dc1z4qk
-------------------------------

Judah ©
Felixfellow
Andrej & Art © casualGEE (me)