My thoughts here was that we find water in so many beautiful forms on Earth: like ice, glaciers, mist, rain, snow, clouds to mention a few. I wanted to try to approach the frozen side of water, showing a place where water hardly ever melts into it's liquid form: high up in the mountains.
Thank you to:

for the ice ground
fav.me/d19lqya
All the rest is my own stock and painting

Hope you like!
More from the same series: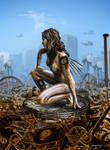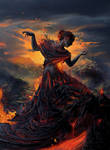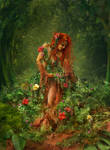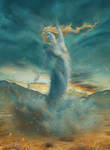 Follow me on
Facebook!
My art is NOT stock. You do NOT have my permission to use my artworks for anything other than reposting it UN-EDITED with full credit to Cathrine Langwagen and a link back to my website www.cassiopeiaart.com by the image if you do. My art is NOT in the public domain, it is copyrighted to me Cathrine ( or Katrine / Kat ) P. Langwagen and I reserve all rights to distribute, modify, post or sell my artworks. If you want to use my artworks for any project or business idea you may have, you have to purchase a licence from me. Please contact me at info@cassiopeiaart.com to discuss this with me.
Image details
Image size
3330x4521px 8.82 MB