Deviation Actions
Daily Deviation
November 17, 2010
The suggestor says: "I think Elements - Fire by *
CassiopeiaArt
is one of the best character illustrations I have seen in months. The blending is exceptionally done and I just can't stop looking at all the little beautiful details: the rocks, the clouds, the lava, the debris effects and the firey glow which reflects on the model's body - who also did a great job here. The vibrant color scheme tops this masterpiece off."

Description
---
I'm currently working on an element series and so far a couple of them are done. My approach was after a lot of inspirational talks with
Eteria-Stockphoto
to do each element as a woman somehow dressed or consisting of that element. The model for this project is
Vapala
(my sister).
This is Fire - I was looking through my stock library for ideas for the Earth element when i stumbled across my solidified lava shots and thought, hey, they can be warm and firey! So I started working on Fire instead and this is the result.
All the stock used is my own for this one, hope you like!
Check out my personal website too
www.cassiopeiaart.com
Details and close up: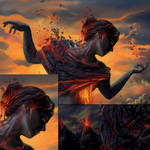 More in the same series so far: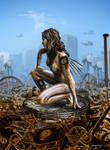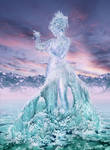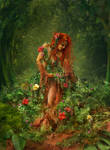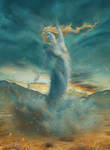 ----------------------------------------------------------------
OH MY GODNESS - I GOT A DD!!!!


Wow, thank you so much to the wonderful
ErikShoemaker
for suggesting and to the fab
kuschelirmel
for featuring, you are too kind!! Thank you everyone for your support and wonderful comments



My art is NOT stock. You do NOT have my permission to use my artworks for anything other than reposting it UN-EDITED with full credit to Cathrine Langwagen and a link back to my website www.cassiopeiaart.com by the image if you do. My art is NOT in the public domain, it is copyrighted to me Cathrine ( or Katrine / Kat ) P. Langwagen and I reserve all rights to distribute, modify, post or sell my artworks. If you want to use my artworks for any project or business idea you may have, you have to purchase a licence from me. Please contact me at info@cassiopeiaart.com to discuss this with me.
Image details
Image size
3330x4521px 6.16 MB