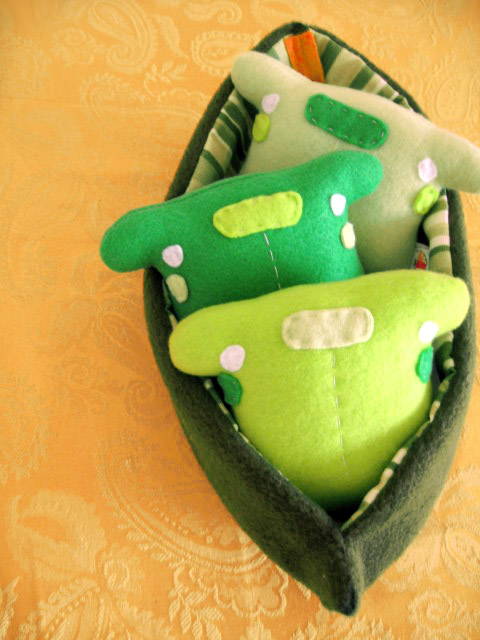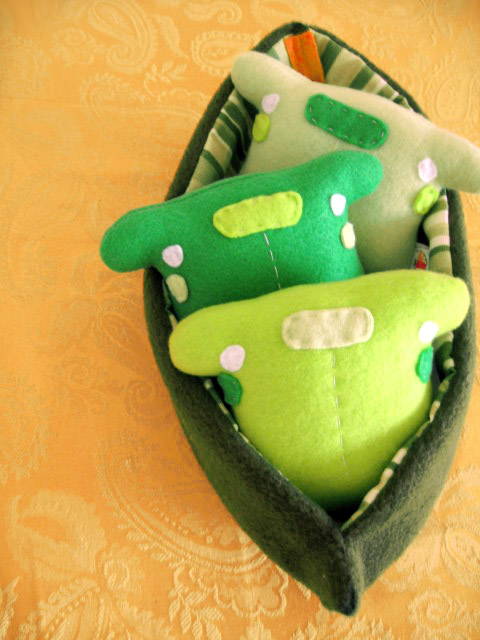 Watch
Row row row your boat, gently down the stream..Oh, that's no boat! They're Peapod pups just relaxing in their soft cozy pod! Peapod pups live high up in the canopies of the rainforest. These particular pups, Jack, Joe, and Juniper, are triplets, though they may look similar, they have very different personalities! Jack's all about the gossip; his best friends are macaws, and they like to chatter about the daily ongoings of the rainforest. Joe is a fan of building things, he creates shelter and nests for he and his siblings. Juniper on the other hand, loves exotic fruits, and loves adventures. She usually goes off and collects the food for the bunch! They love cocoa beans and bananas, which Juniper gets fresh from the vines (and branches).

The Peapod pups are completely removable from their pod (this way you can keep secrets safe, as Jack is a big gossiper!), and are made of fleece and felt. They have hearts on their backs and their pod is also made of fleece, felt, and also striped green upholstery!

The pod is 12" long and 5" tall (including the pups inside). Individually, the pups are 5" tall and 4" wide.