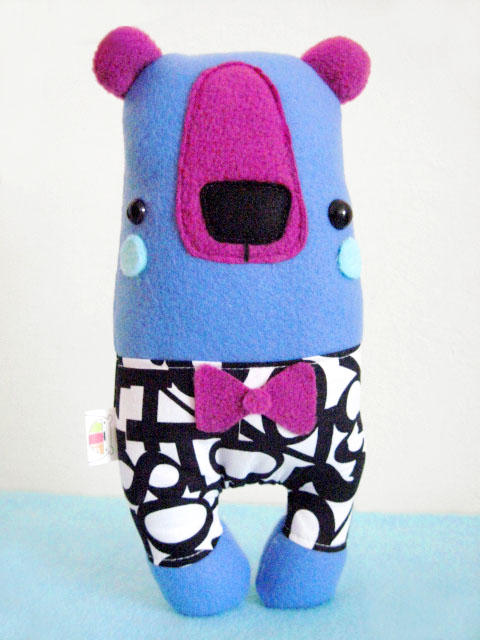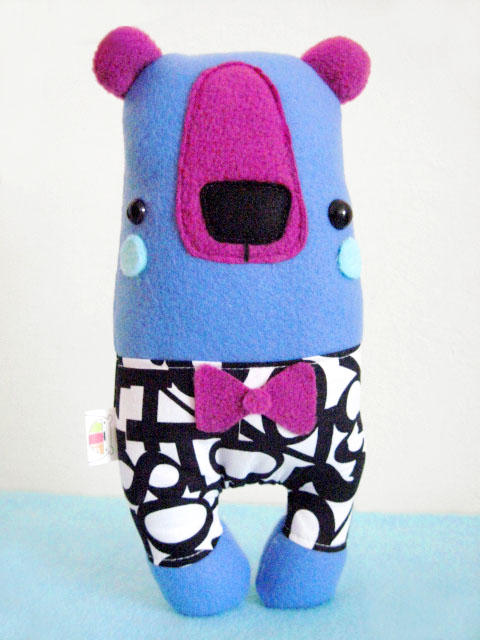 Kingsley is a strange fellow. He likes to bellow while roasting marshmallows and also makes amaretto jello. He has a yellow cello with which he bellows with his rowdy fellows and as a result gets complaints from his neighbors all day.
Kingsley is about 12" tall and 4.5" wide. He's made with fleece and printed cotton fabric.
You can visit Kingsley
here!