Hey Everyone....
If you are going to be at the San Diego ComicCon stop over and visit Space Command and see what all of the fans are clamoring about. I plan to be there too.There will be panels and autographs with actors like Amber Benson (Buffy alumni) and a bunch of major directors, writers and VFX people. So stop by and say Hi and get your Space Command posters!!!!!!!!!!!!!!!!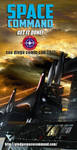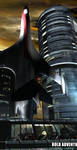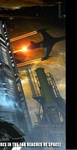 I was interview for an article in 3dArt Direct magazine: The link to the magazine is here:
www.magcloud.com/browse/issue/…
There was a great amount of entries for our latest contest. All were wonderful and we are always excited to have so much involvement from everyone. So after careful deliberation, your admins have decided on the 3 winners of
inner-space
's "Sol" Contest.....
The winner of
inner-space
's
"Sol"
Contest is......
DarinK
!!!







Big congrats for the winning submission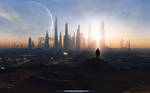 "This breathtaking piece exhibited wonderful detail work."


In second place was
bloknayrb
with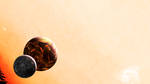 "Fantastic work on the planet textures, which created a unique flare."


And in third place was
nehas91
with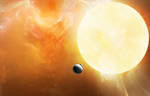 "Even with a blazing star, managed to create serenity"


Congrats again to our winners, you all had excellent work! The prizes are as follows:

The winners will receive:

1st place:

Journal feature on
realityfaery
's profile.

Journal feature on
Casperium
's profile.

Journal feature on
inner-space
's group page.

1600 points
2nd place:

Journal feature on
realityfaery
's profile.

Journal feature on
Casperium
's profile.

Journal feature on
inner-space
's group page.

1000 points
3rd place:

Journal feature on
realityfaery
's profile.

Journal feature on
Casperium
's profile.

Journal feature on
inner-space
's group page.

800 points
Honorable Mentions: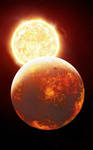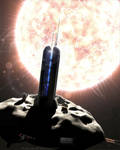 Thank you for all of the fantastic entries! Keep a look out for the next contest in the near future!
Brought to you by your wonderful admin staff!





SPACE COMMAND MOVIE




Hey guys, check this out... A way to contribute to a new venture for a movie called Space Command. It looks to be an awesome opportunity. And even if you can't contribute, Like and Share on Facebook. I am honored to be a part of it. So check it out and give it some Likes. Facebook link:
www.facebook.com/spacecommandm…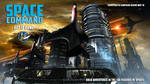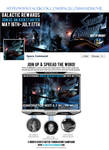 FOR IMMEDIATE RELEASE
Hollywood CA. May 3rd, 2012
ATTENTION SCI-FI FANS: Sci-Fi Legends set to launch
fundraising campaign on Kickstarter.com for new
Feature Film Franchise.
SPACE COMMAND will be a series of new and original
feature films by STAR TREK writer Marc Zicree,
GALACTICA FX whiz Doug Drexler, director Neil
Johnson and other Sci-Fi luminaries.
Inspired by classic science fiction TV & Film of the
1950s, this dream team is set to bring to life "Bold
Adventures in the Far Reaches of Space."
Beginning May 16th, the filmmakers will bypass the
Studios and Networks, going straight to the fans for
funding to greenlight their project.
Since Kickstarter's launch in April 2009, more than
20,000 creative projects have been successfully
funded by more than 1.8 Million individual
contributors.
Fans who contribute to SPACE COMMAND's Kickstarter
campaign are eligible to receive exclusive rewards in
exchange for individual pledges ranging from $5 to
$10,000. Contributions of $5000 or greater include
rewards of Associate Producer Credit and even an
Appearance in the Film.
www.PledgeSpaceCommand.com
www.facebook.com/SpaceCommandM…
cinematicmusic1@gmail.com
---
Marc Scott Zicree has written for virtually every major
network and studio, with hundreds of hours of
produced credits including Star Trek – The Next
Generation, Deep Space Nine, Babylon 5 and Sliders,
and bestsellers including The Twilight Zone
Companion and Magic Time trilogy of novels. He has
been nominated for the American Book Award, Hugo
Award, Nebula Award, Humanitas Prize and Diane
Thomas A ward, and won the Saturn A ward, TV Guide
A ward, Rondo Award and prestigious Hamptons Prize.
Doug Drexler is an Oscar and Emmy award winner.
His credits include Star Trek -- The Next Generation,
Deep Space Nine, Voyager, Enterprise, four Star Trek
feature films, Battlestar Galactica, and currently
Defiance. He has also won the British Academy Award,
a Saturn Award, a Visual Effects Society Award and is
also a Peabody Award recipient.
Neil Johnson's credits include 8 Sci-Fi films including
Alien Armageddon, Battlespace and Humanity's End.
He has directed over 500 music videos for such bands
as U2 and Manowar. Neil's feature film debut in 1997
is reputed to be the first digital film ever made.!