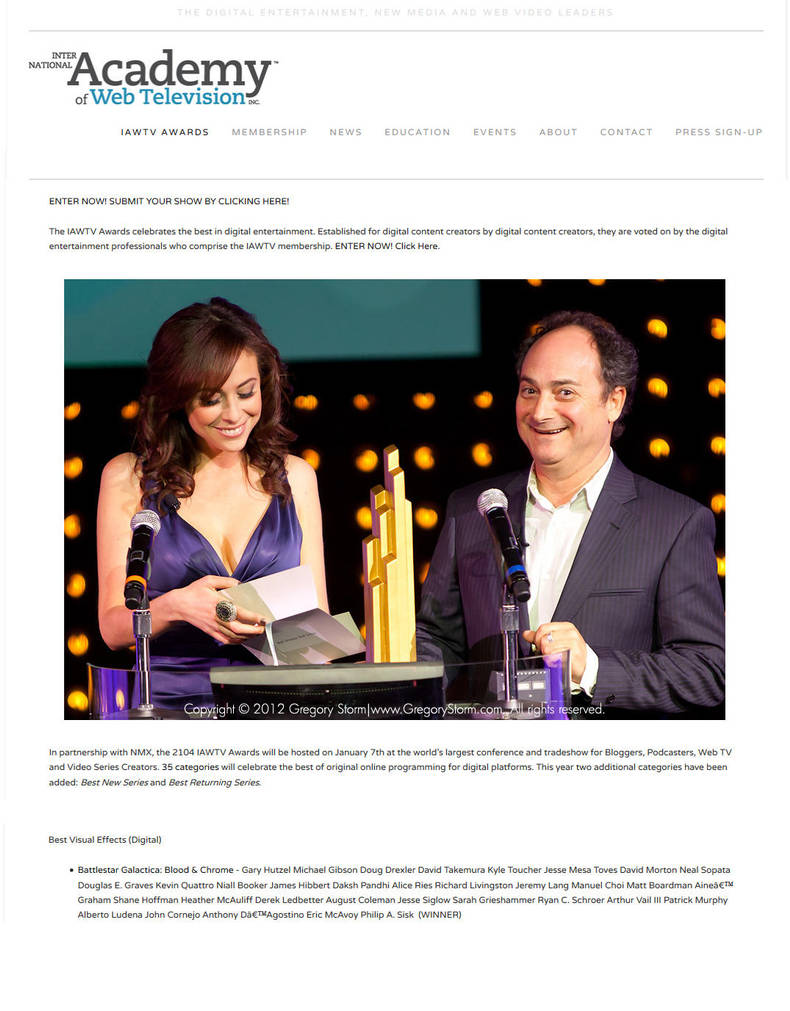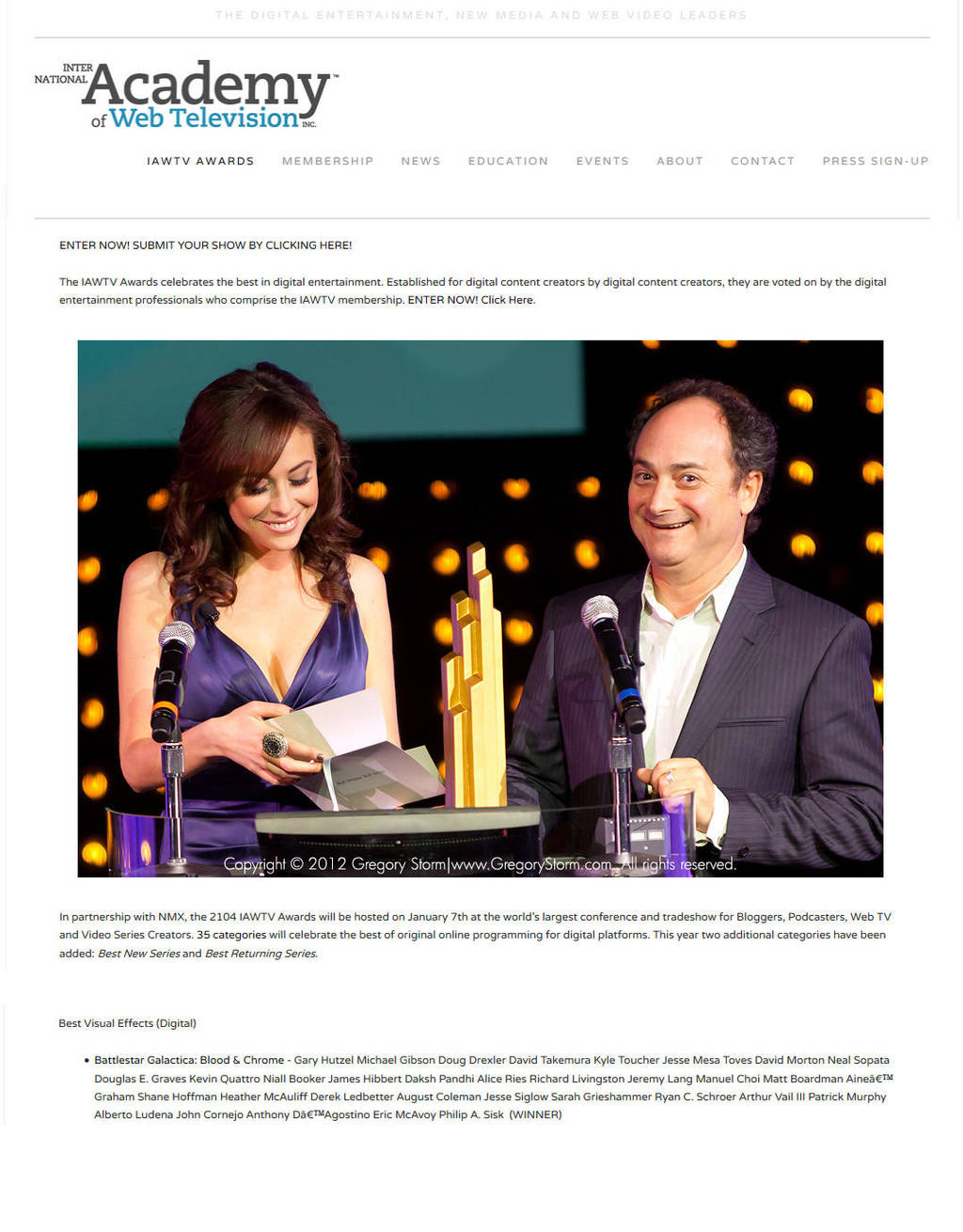 Our VFX team won the award for Visual Effects for Battlestar Galactica: Blood and Chrome.

What an absolute buzz it must be to have your name straight after Dax Pandhi (Listed as Daksh, but he writes Dax), not to mention so many other names in the visual arts...............
Reply

Well they did it alphabetically, but even so Dax and I are friends and love each others work. I love working on this BSG prequel. This was my first big screen break.
Reply

Reply