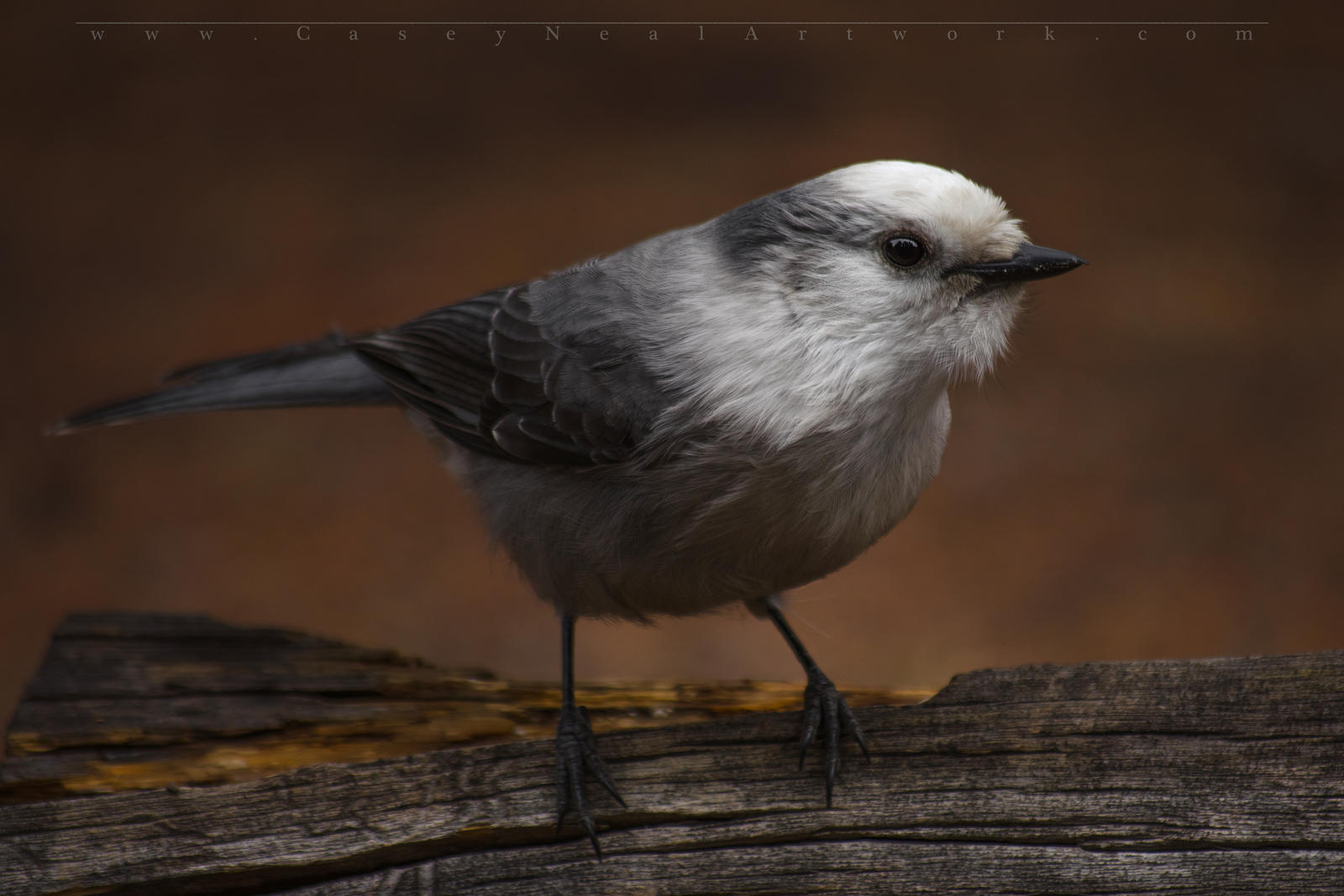 Watch
"Camp Robber"
Canada Jay / Gray Jay
A short walk through the forest, accompanied by an inquisitive pair of these Jays, gliding almost silently from tree to tree. This one allowed me to capture a portrait by landing on this fallen tree at my feet for just a few moments before returning to the branches above.


These tough birds are capable of surviving year-round in extremely cold mountain climates. They will store excess foraged food in bark crevices during the warm months, and live on this cache during the harsh winter. These birds are also excellent vocalists, able to mimic the calls of their predators such as owls, hawks, and crows.


Website: www.CaseyNealArtwork.com