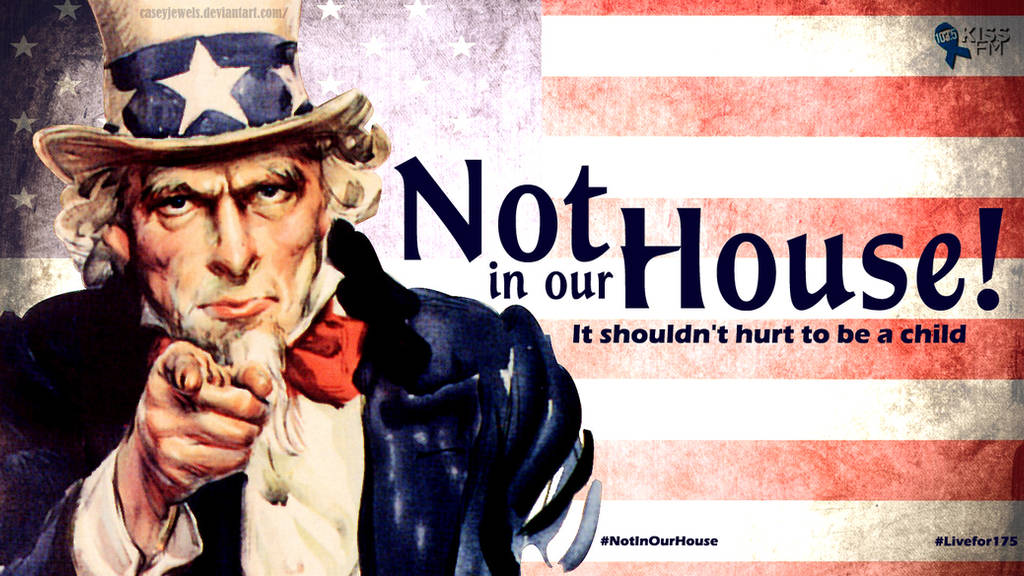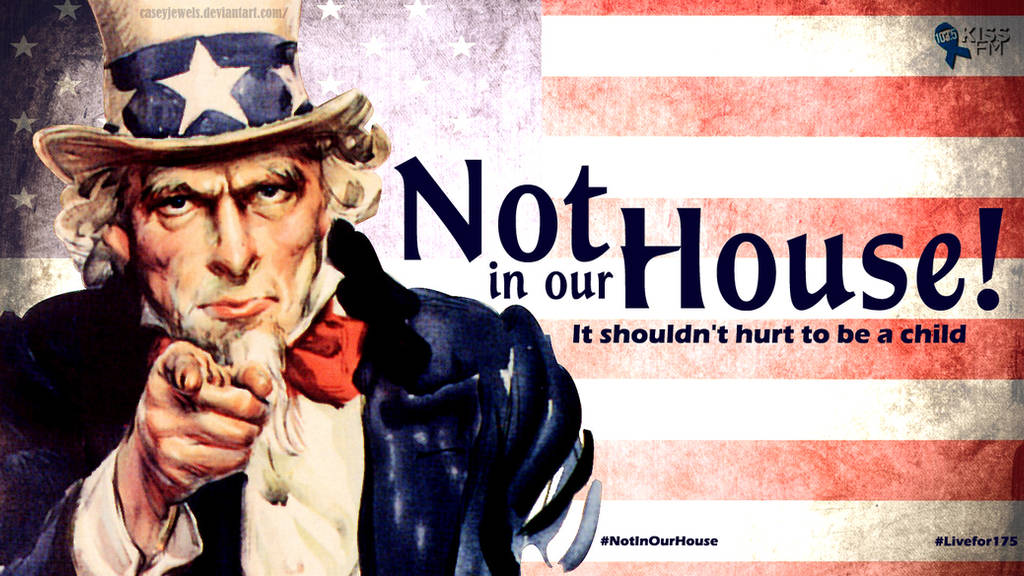 Watch
Uncle Sam says "Not in our house!"
It is NEVER okay to hurt a child. Keke Luv, a DJ in my area, does something called Live for 175 every year, to bring attention to child abuse. He has helped so many people heal over what has happened to them, and then there have been kids who have come forward and told people that they're being abused because of Keke and his message.
This year (which, he did this last year too) is Cycle to Break the Cycle, where the radio station is being powered entirely by people pedaling bikes for 175 hours straight.
Also this year, Keke is about to become a father, which is where the hashtag
#NotInOurHouse
comes from, in that he and his wife have determined child abuse will not happen in their house. With this computer background I created, I wanted to take that further, of we won't tolerate child abuse happening in the house of the United States.
The live video of what is going down with Live for 175 is
here
.
Spread the message, for it can help to save lives!
Stock used:
Grunge
by :devdarkrose24-stock:
American Flag
Other child abuse pieces of mine:
It Shouldn't Hurt
Cycle to Break the Cycle
Flickering
As a part of

Father and Son
by
FlareSiram
is a beautiful typographical piece showing how much child abuse can affect a person and how important it is to break that cycle of abuse.