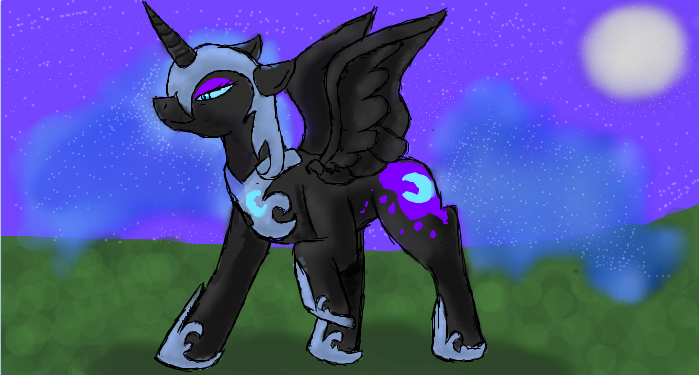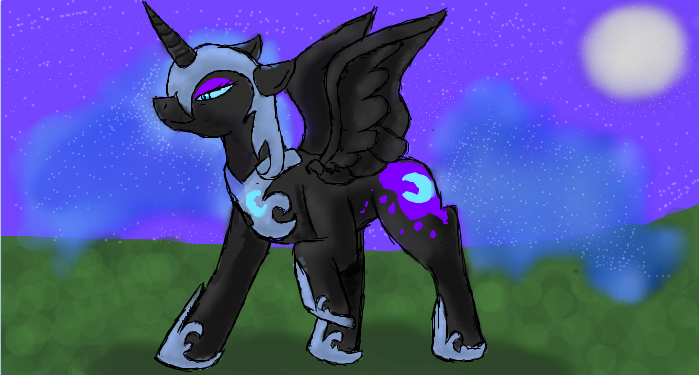 Watch
[link]
This is amazing. <3
(The song, i mean, not the drawing xD)
Well, here we are, princess.
It's really quite a pleasure.
Remember when you sent me to the moon?
Oh, the fun times I had.
Oh wait, there weren't any.
Only a thousand years; how did I get back so soon?
You want the night, you'll get it.
That much I'm counting on.
I used to idolize you
Now I only want you gone.
She was a lot like you;
Maybe not quite as pompous
Your little Luna is now in here too.
The Darkness woke me up
So night could last forever
It's such a shame that I'm forced to do this to you.
You will get yours, dear sister.
That much I'm counting on
In fact, I'll get right to it.
Now, I only want you gone.
Goodbye, my only friend.
Oh, did you think I meant you?
That would be funny, if it weren't so sad.
Well, you have been replaced.
Darkness is all I need now.
When I kill you, maybe I'll stop feeling so bad.
You betrayed the wrong pony.
That much you're soon to see.
Go have some fun in limbo!
Oh, to finally be free
Oh, to finally be free
Oh, to finally be free~
(Wahahahaha....)
Nightmare Moon belongs to

Lyrics and "Want you Gone" belongs to Allikatnya