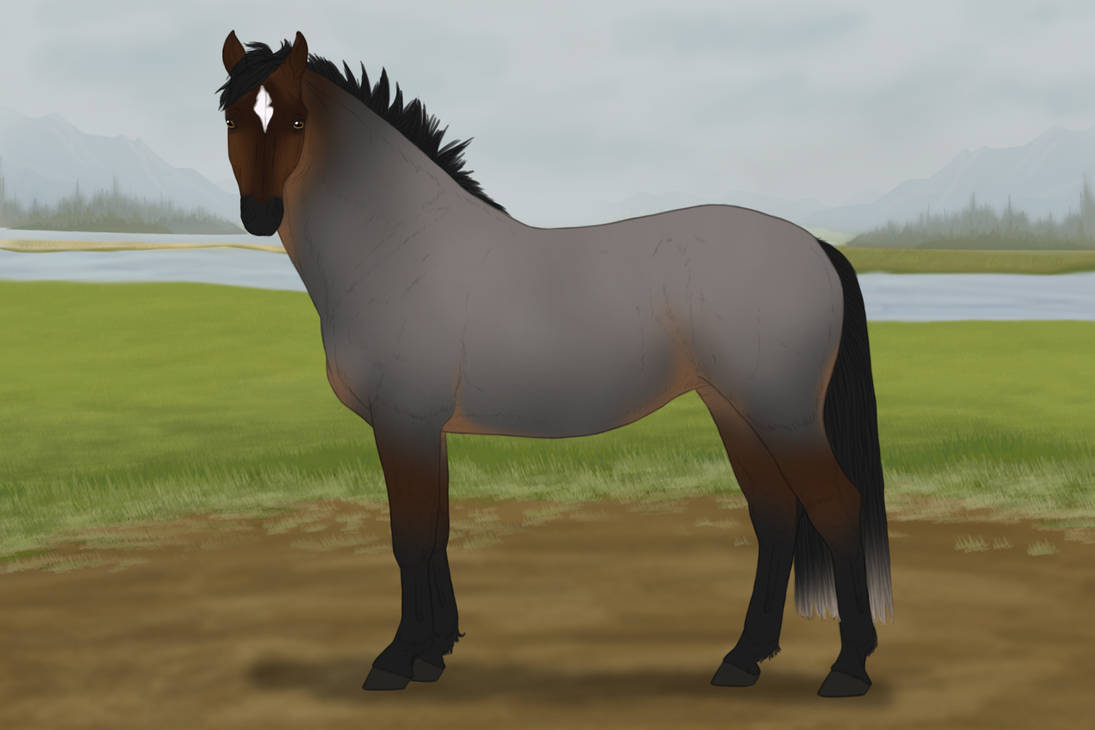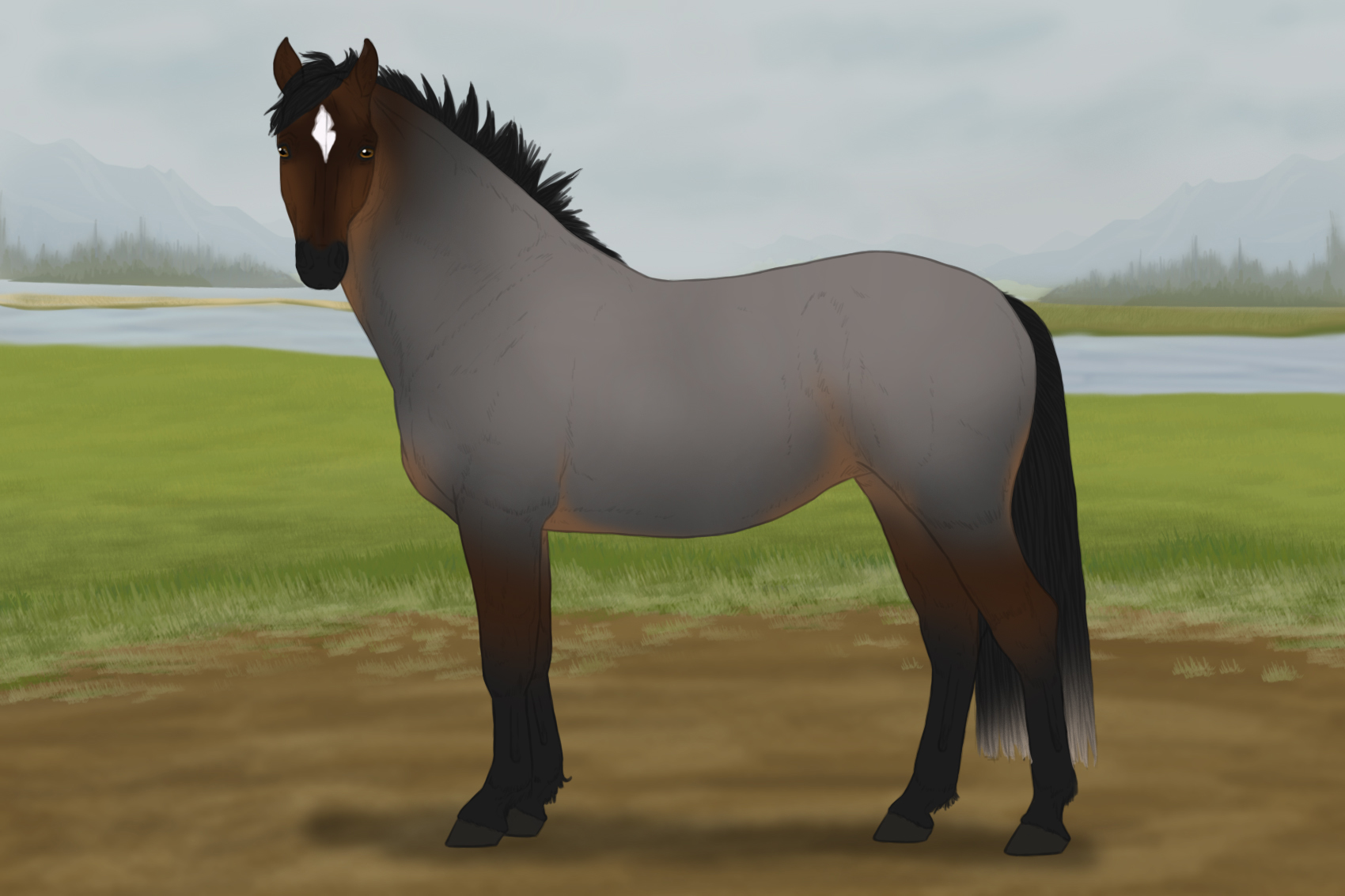 Watch
Name: Océane 56
Horse ID #56
Barn Name: CeeCee
Gender: Mare
Breed: Royal Ardennberg
Age: 5 years
Height: 15 hands
Color: Silver Sooty Seal Bay Roan
Markings: Star
Discipline: Hunt, Cross Country, Trail Riding, Endurance
For stud/lease: no
Genes: Ee/AtaAta/StySty/nR/nZ
Personality: The perfect all around mare! She is a bit big to jump high, but she has schooled up to 3'6! Besides that there is pretty much nothing this mare can't do. You can take her out in the hunt field, gallop around a cross country course, backpack through the mountains, anything! She is also kid safe and fantastic around dogs.
In depth Personality
Base: Veteran - Even if I'm young I seem to know what's expected of me, and I execute it perfectly
Quirks 1: Can untie her self
Quirks 2: Loves other pets
Worst Fear: Sport balls (basketball, soccerball etc)
Herd Mentality: The protective mom/dad, always looking out for any foal or younger herd member to take under her/his wings
Human Interaction: People with treats are a horse's best friend
Favorite Treat: Sweet potatoes
If I could talk my favorite saying would be: "My daddy was a rolling stone ... dada da da dada da bam bam!"
Quotes the suit me: "Don't wait for a light to appear at the end of the tunnel, stride down there and light the bloody thing yourself." unknown author
Used:
fav.me/d4oehth
---
Kaaring
Ref (1 Point): 1 point
fav.me/d6qlwvf
Uncolored art (.5 points): .5 points
fav.me/d6t9anz
Colored headshots & partial images (1 point): 7 points
fav.me/d6qn61p
fav.me/d6qqc05
fav.me/d6qpthp
fav.me/d6r1f3k
fav.me/d6s7kb9
fav.me/d6yf0od
fav.me/d6z7bd5
Colored full body images with simple or no background (1 point):
Colored full body images with background (2 points): 8 Points
fav.me/d6rjwux