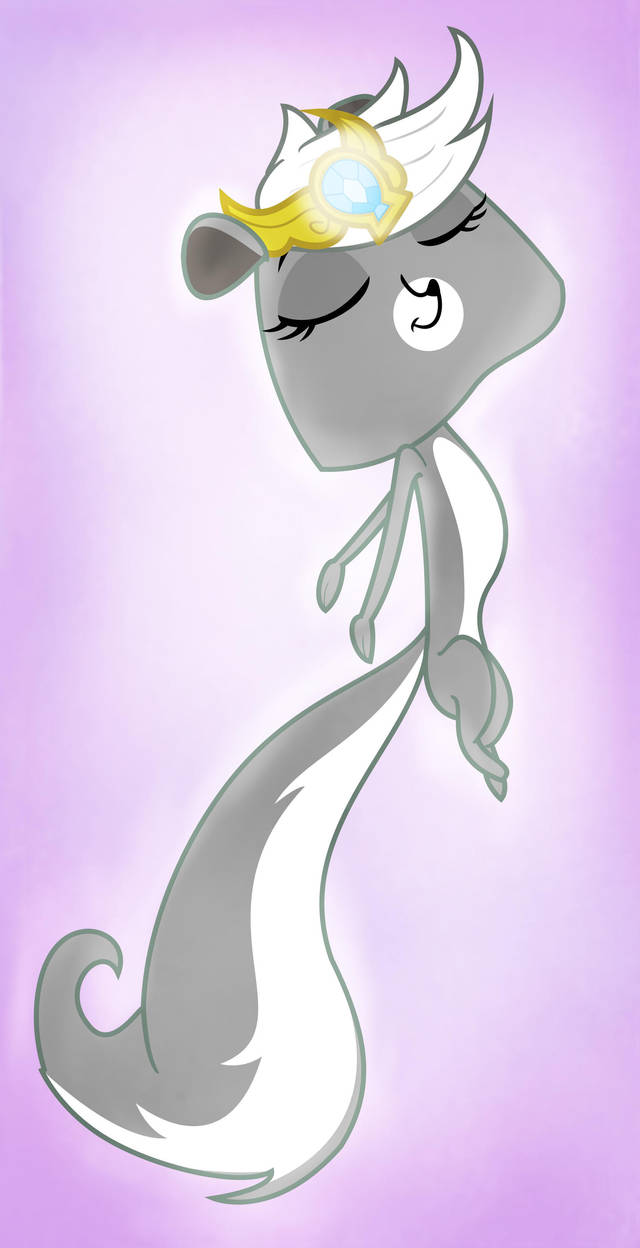 Watch
And much like Pinkie Pie, she can wield a rubber chicken right in your face!

Okay, I have drawn MLP FIM and LPS crossovers for some time now, especially in regards to Sunil being 'The Great and Powerful Trixie'
[link]
and this could be pushing way over the edge of putting LPS into MLP sense, but I don't care!

Let's be honest that even a show
NOT
created by some of the people who work on Friendship is Magic has characters that can represent the Elements of Harmony. Trust me, I can think of dozens of characters who could take the Mane 6's places, even Twilight Sparkle's.

So in my opinion Pepper Clark is the Element of Laughter. Why is it not Minka Mark who most bronies consider the 'Pinkie Pie' of LPS?

Well, if we recall a verse from Zoe Trent's song in the very first LPS episode:
Ask her any knock-knock joke because she's kind of a comedian...
Pepper's really funny, brash but funny. And she really can put a smile on the other pets' faces...as long as it's not insult comedy.


Also, to answer the question as to WHY the element is on her head and not around her neck: the characters in LPS have
REALLY
skinny bodies, and I thought since Pepper is the funny one, she'd play around with such a precious object even in the most dire of situations.

Yeah, I'll do the other elements very soon. I've been sketching them during my free-time at school. And Pepper here was my first sketch when I thought of the idea of LPS characters representing the elements while watching 'So You Skink You Can Dance' on Youtube.

Honesty:
[link]
Generosity:
[link]
Loyalty:
[link]
Kindness:
[link]
Friendship:
[link]
Pepper Clark from Littlest Pet Shop (c) Julie McNally Cahill and Timothy Cahill