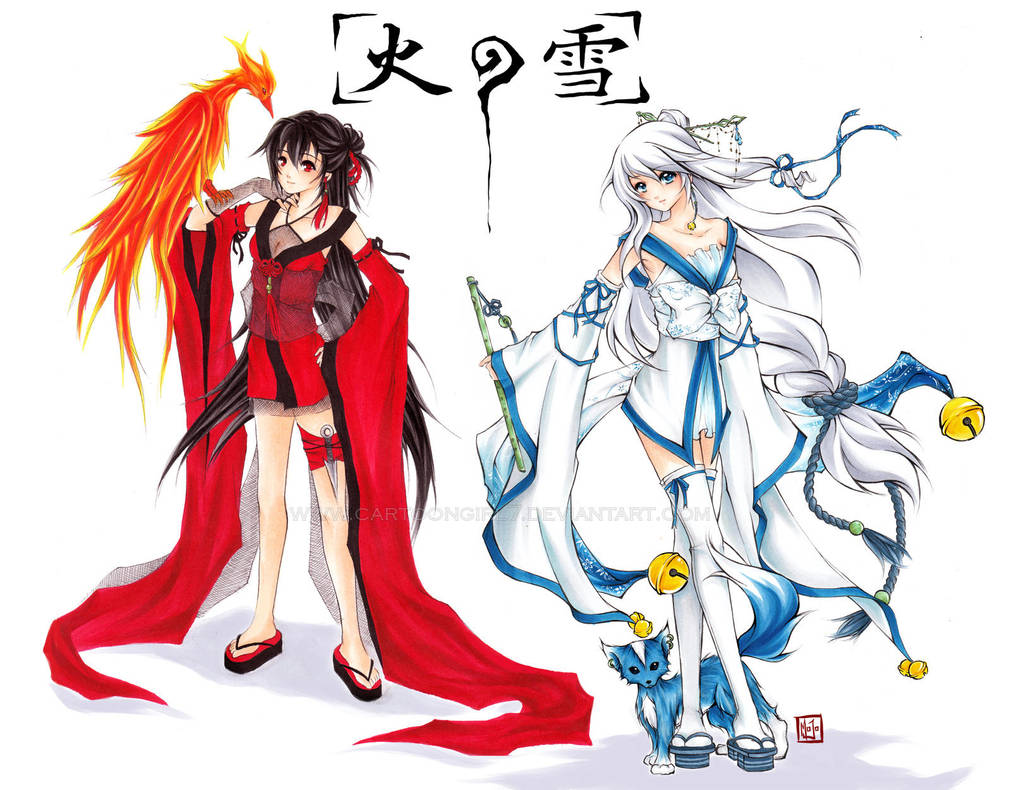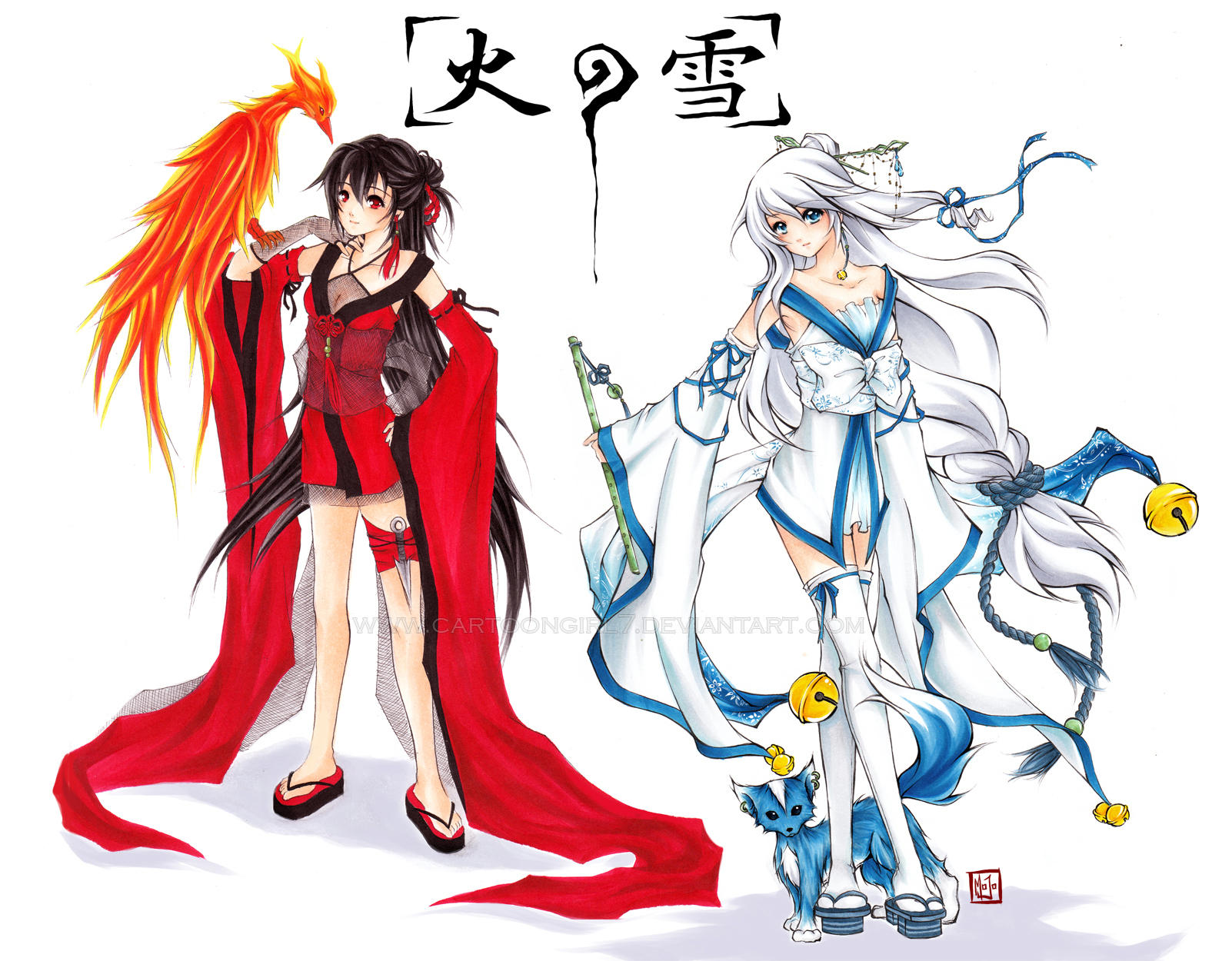 Watch
PLEASE FULL VIEW!
Phew, finally done! I feel dazed

I felt like I was designing some RPG character while I drew this. But yeah, drawing random OC's is my way of stress relief. After this is back to commissions and Artist Alley prep D:
The girl on the right was finished just yesterday, and the one on the left side is drawn way back in September. I spent more time on the girl in white plus that she's recently-drawn, so I like her better :B
Each one is drawn on a different sheet of paper and I combined the two together on Photoshop. The styles are slightly different because I wanted to try out something new.
Lots of the coloring details got lost through scanning though, not to mention you can't even see the fabric patterns on the girl in white at this image size. Oh wells :<
If you're wondering, the Chinese characters read "fire" and "snow". Don't ask me what the blue creature thing is either. It started out as a fox and ended up looking like a bloody Pokemon-wannabe.
OKAY. BACK TO WORK. BAI GAIZ

*passes out*
Time:
25 hours.
Materials:
Copic sketch markers, white acrylic ink, PS3 for adjustments.