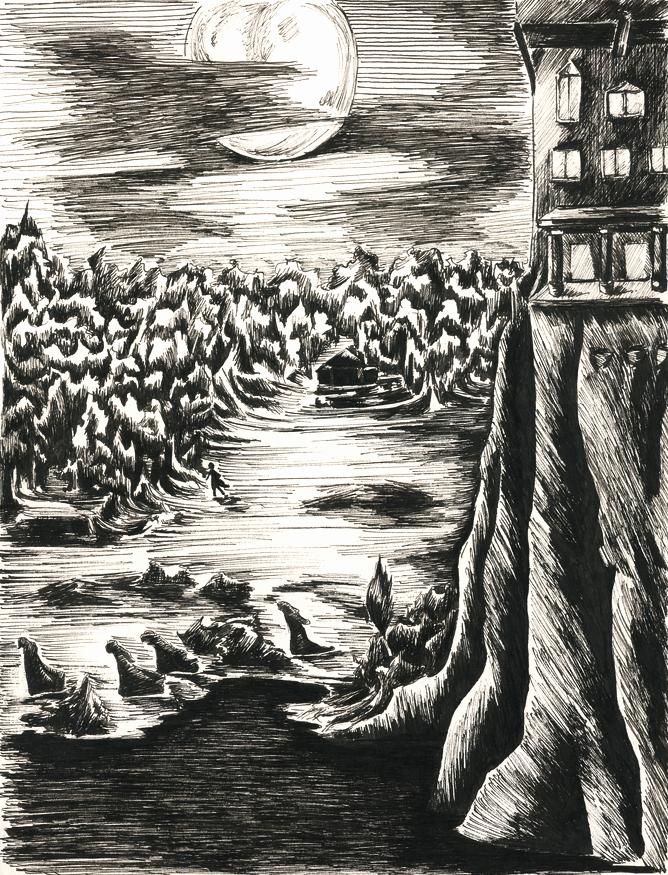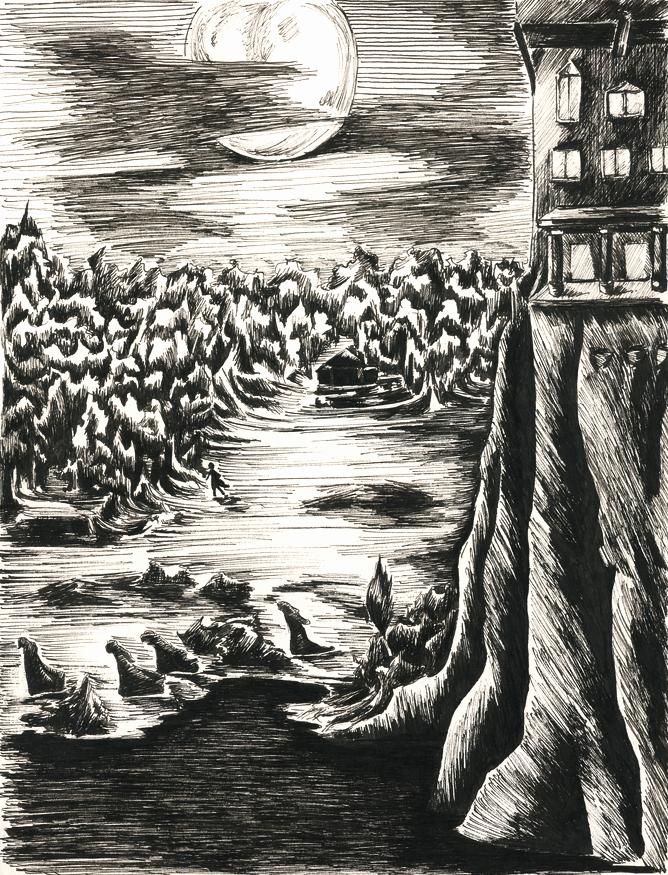 Watch
April 2005, ink pens.

And there were the Dementors. They were emerging out of the darkness from every direction, gliding around the edges of the lake ... they were moving away from where Harry stood, to the opposite bank ...

J.K.Rowling, Harry Potter and the Prisoner of Azkaban

-------------------------

Overdid this one a bit, I fear. Wanted to do anther scene, but screw up the locations and had to change while I was in the middle of things.