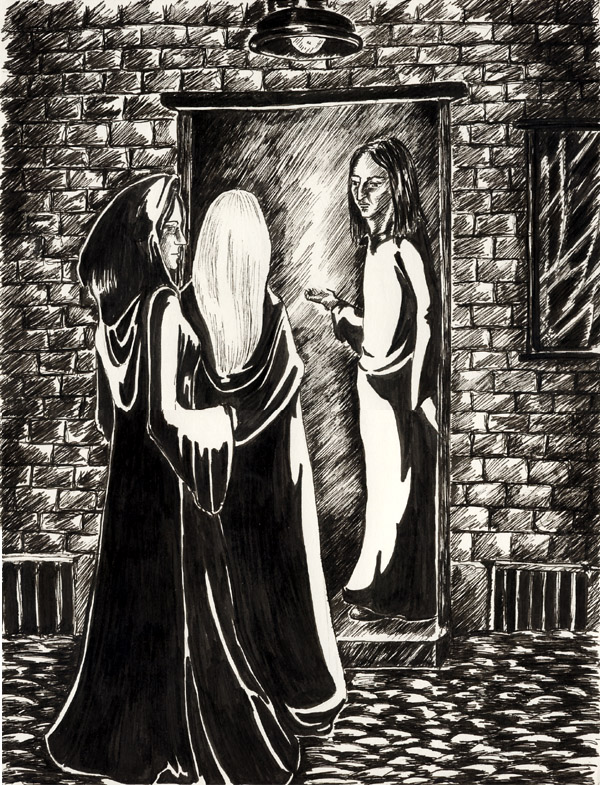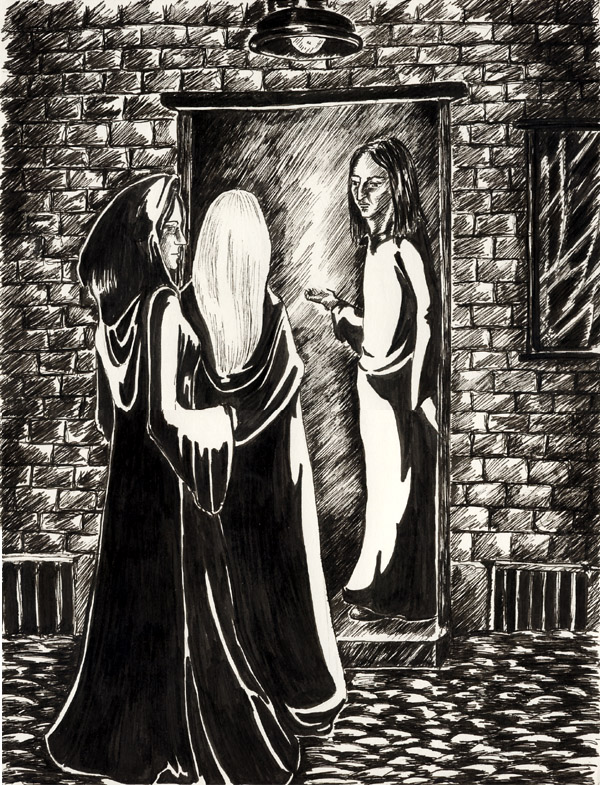 Watch
July 2005, ink

Narcissa threw back her hood. She was so pale that she seemed to shine in the darkness; the long blonde hair streaming down her back gave her the look of a drowned person.
"Narcissa!" said the man, opening the door a little wider, so that the light fell upon her and her sister too. "What a pleasant surprise!
"Severus," she said in a strained whisper. "May I speak to you? It's urgent."
"But of course."
He stood back to allow her to pass him into the house.

Harry Potter and the Half-Blood Prince by J.K.Rowling

-----------------------------

My first illustration of the new HP book.
I had to pick a scene from one of the first chapters as the girl I was sitting next to hadn't read much yet.