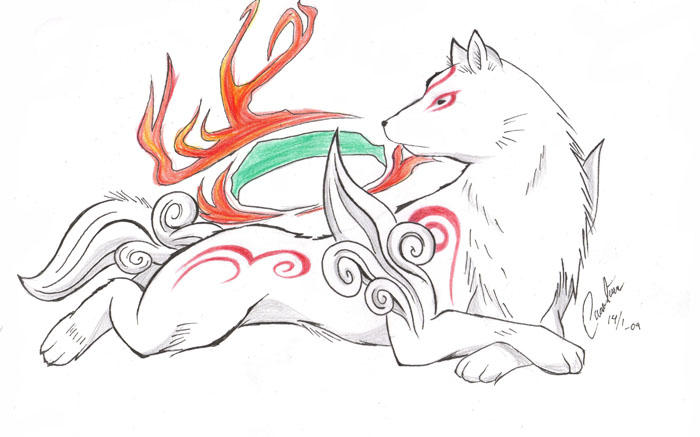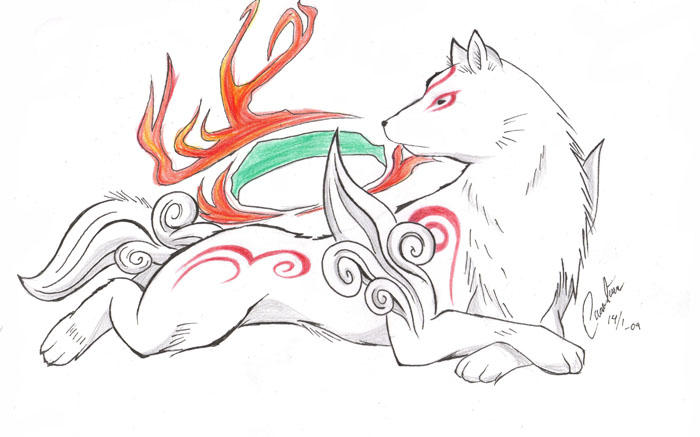 Watch
Another picture done by hand and scanned =3 Not much left to say but this: Greatest game ever!

Okay now I'm gonna draw some more =3

Whoa....that's a cool wolf-creature

Dunno the game, but the character looks awesome.
Reply

Okami; a wonderful game on the PS2, if ou haven't already, I highly recommend getting it, or maybe on the PS3 with the HD release, it's a great game to play, and very visually appealing.
Reply

OMG I LOVE OKAMI!!! =O I just bought the game. I defeated the stupid dragon Orochi. I was so happy. Ammy's so cute...XD
Reply