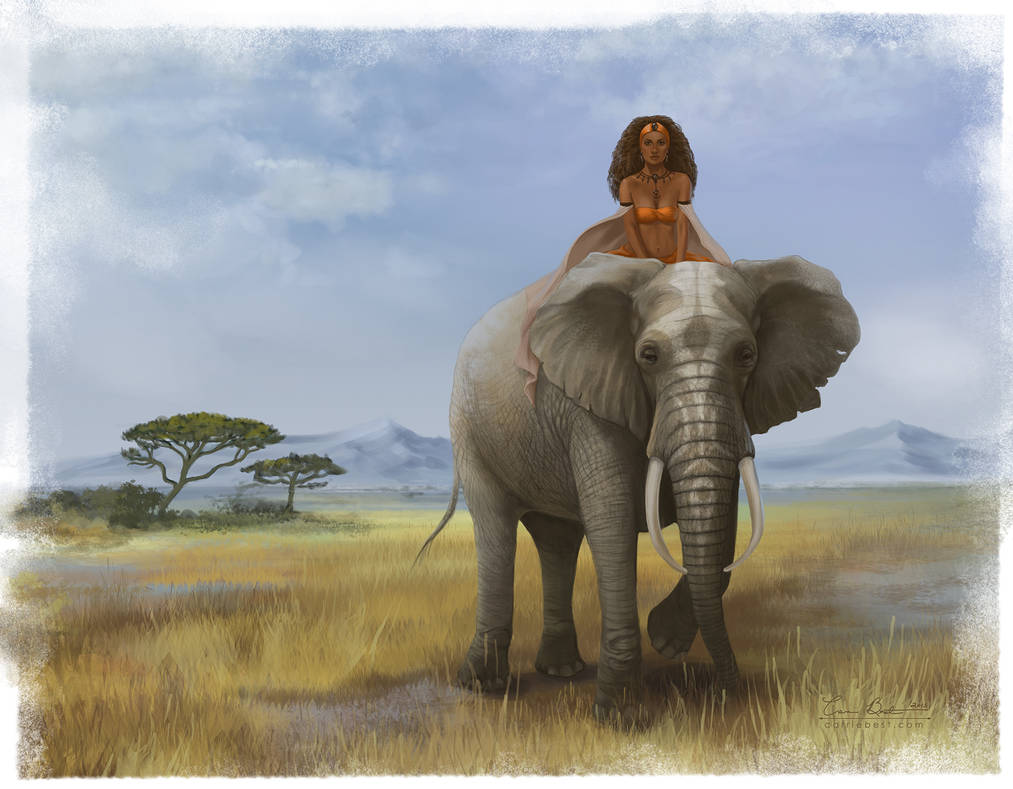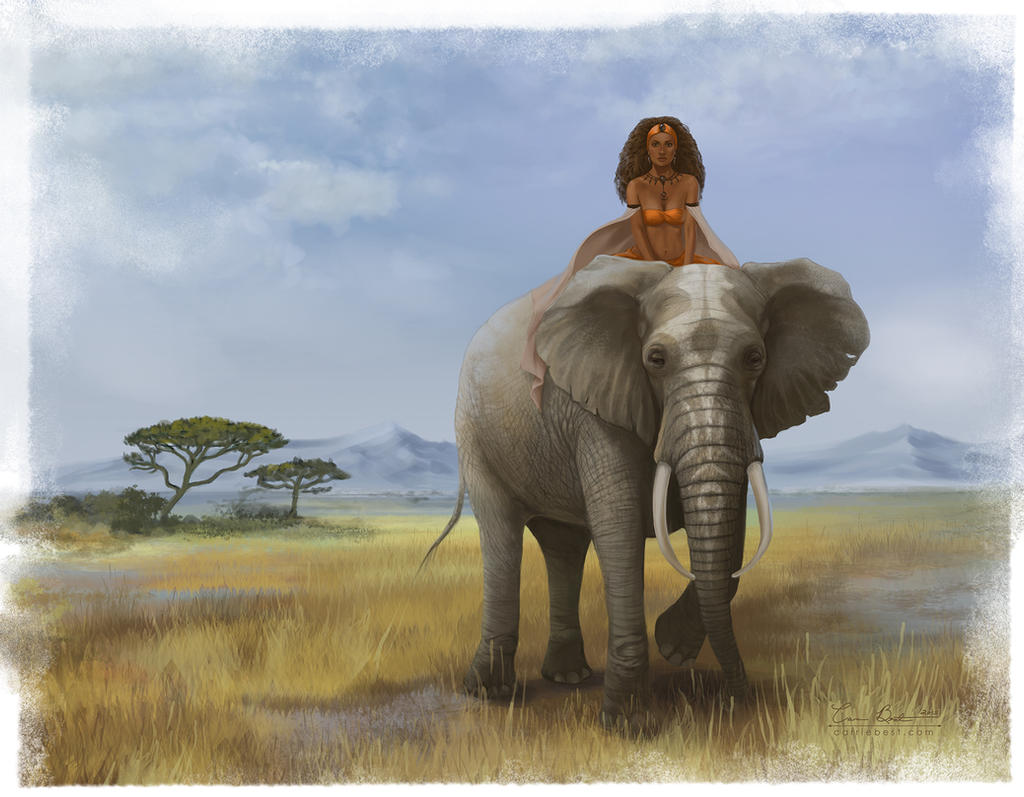 Watch
Yay I did a background!

Here is a detail of the woman:
For the love of elephants, don't buy ivory!! In researching images for reference I was so deeply heartbroken by the things these amazing creatures suffer. Also the circus elephants. I love these people who work so hard to rescue and rehab all kinds of wildlife. Check them out if you're interested!:
wildlifesos.org/

Reply

Very lovely, I really like the soft composition and details.

Awesome work!
Reply

Very beautiful. I love the background and you did a fantastic job with both the woman and the elephant. ^^
Reply