2019 started out pretty interestingly for the comics!

I'm so thrilled~
First off I got the chance to do a guest comic for this awesome series called "Acception" in LINE Webtoons. Go check it out, it's on featured over there so it's easy to find!
So
here's the guest comic
. It mainly serves as fanart for her than anything >

but in comic form
And the same time, one of the comics went viral on Facebook:
[link]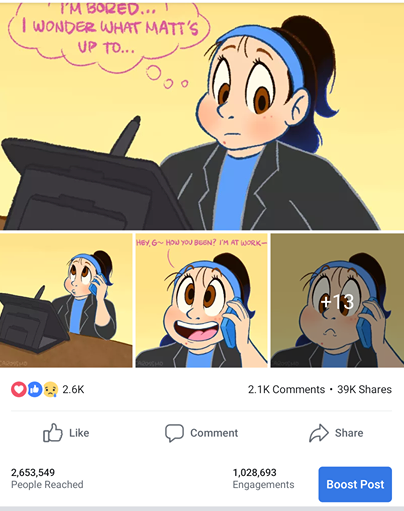 Here's that comic on Tapas
And speaking of Tapas...
The comics are going pretty well for the start of the year~
I've also made a Ko-fi

ko-fi.com/carossmo
Sorry I haven't been responding to comments lately

I've been more focused on my original stuff and I'm glad that I have been!
Thank you so much for the support everyone~