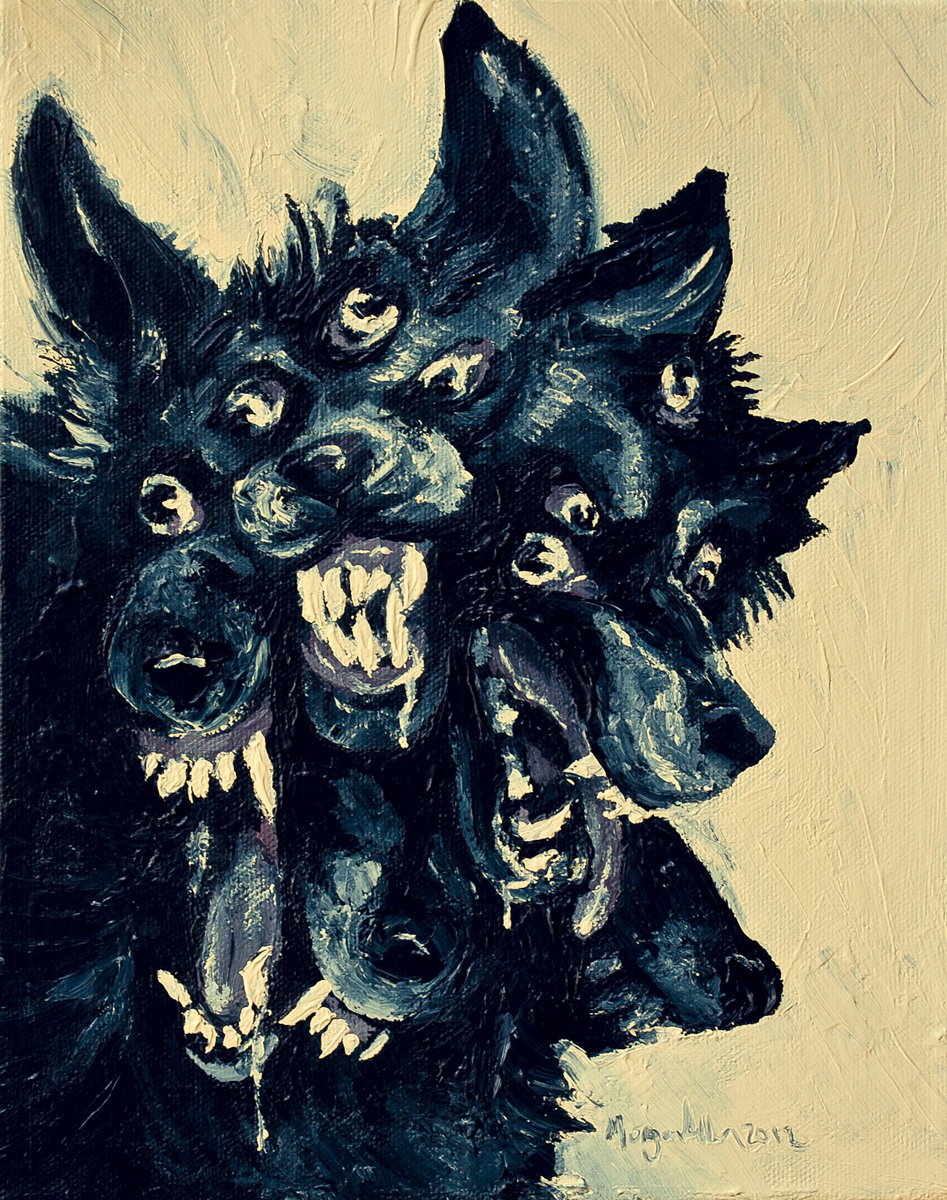 Watch
"Cursed Wolf" was featured in AdBuster Magazine's March-April 2014 issue, "Blueprint for a New World, Part 1: Psycho".
A quick vent-painting done last night in response to quite a few stressful situations I've encountered since moving on to art school (inability to find work, difficulties making ends meet, etc).
These cursed wolf portraits have been popping up often as of late. I have a few other sketches I've uploaded on my tumblr:
caroro93morgan.tumblr.com/imag…
caroro93morgan.tumblr.com/imag…
but more of these portraits remain in my sketchbooks.
Here lately in 20th century Modern Art History class we've recently been focusing alot on cubism and futurism. I believe the high-cubist work of Braque and Picasso is what inspired the choice of colors and method of repetition in this particular representation of my cursed wolf. I was also influenced by Goya's "Saturn Devouring His Son" which disturbed me when I saw it in person for the first time this past summer in Madrid.
There is a very likely possibility that this concept will be revisited in the near future and treated as a series.
Acrylic on canvas, 8"x10"