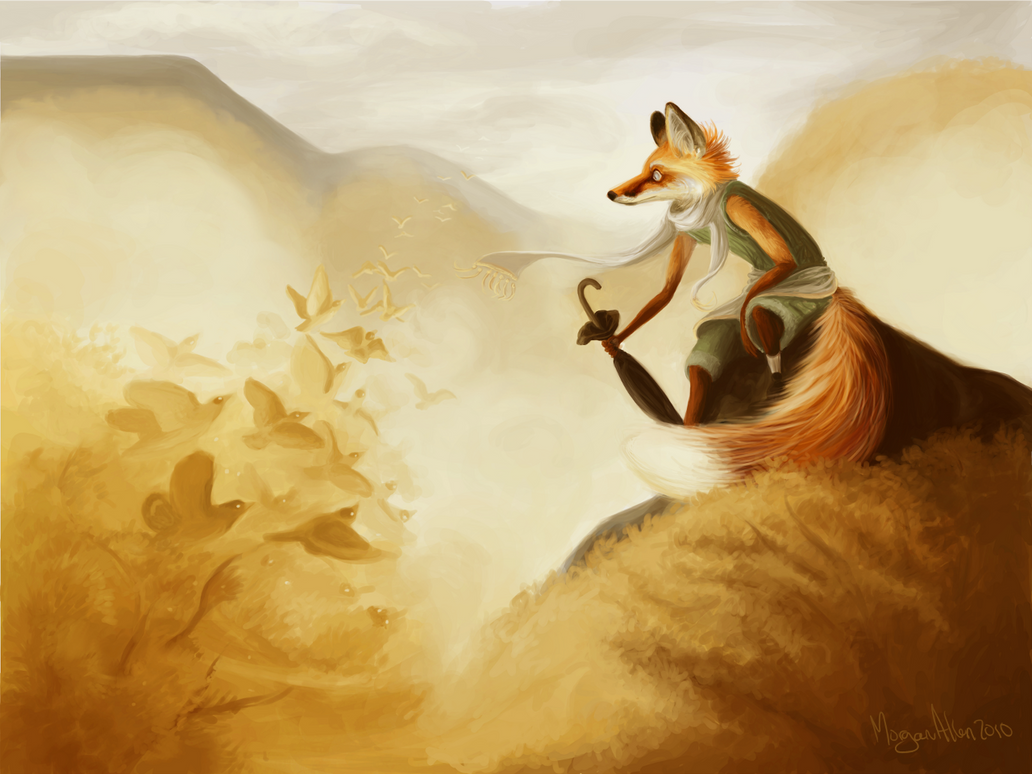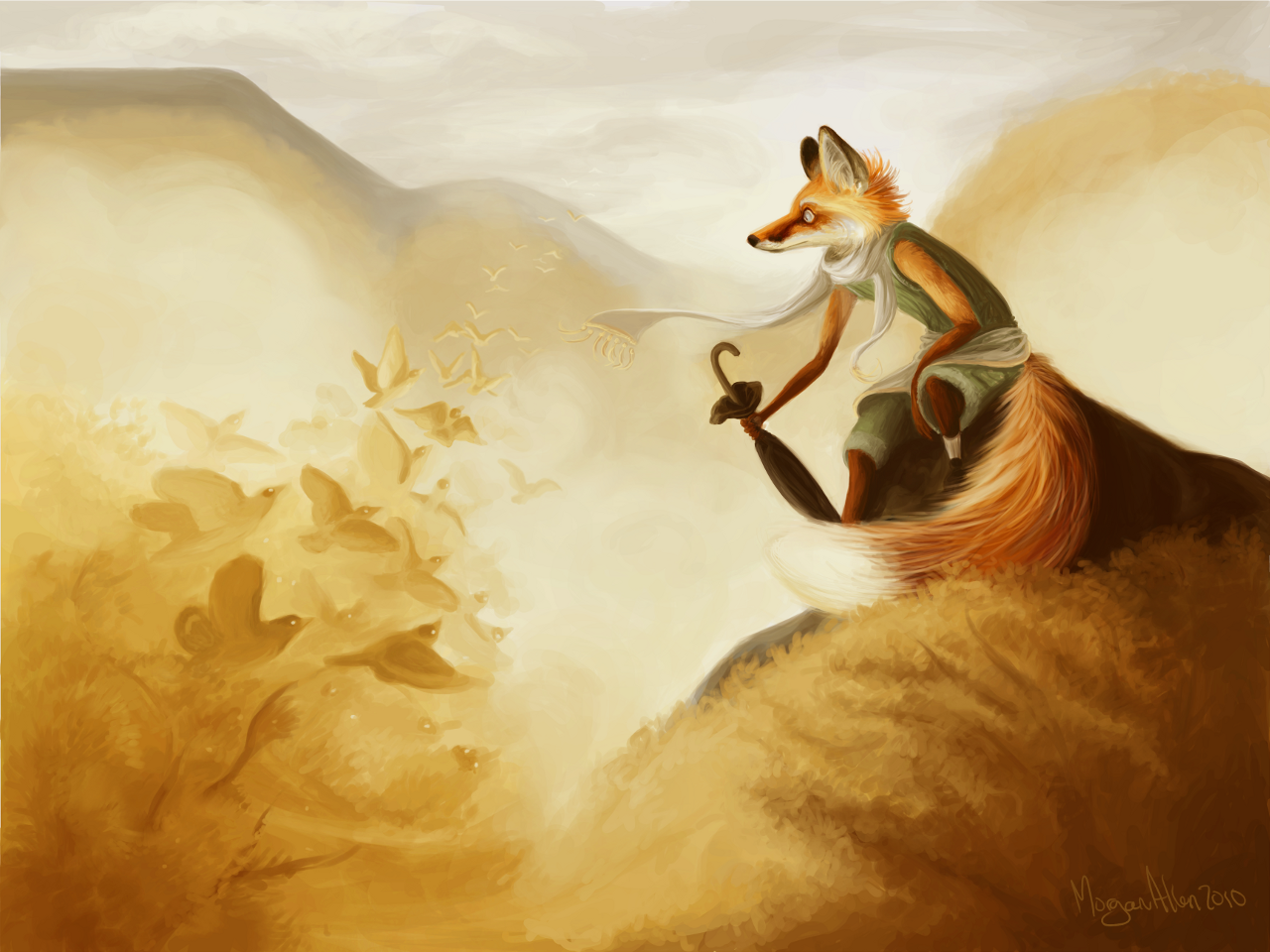 Trade with ~
Zethelius
of his character, Kawue.
I love this fox, and I love autumn, and I love birds, and I love overcast skies, and trees, and fog, and I love mountains... So I put it all into a picture that I love!
I hope you love it too, Jack

Check out his half here:
:thumb172832733:
(c) Morgan Allen
Edit:
Higher resolution file!
This is absolutely stunning, I had to simply stare for a few minutes to take it all in. I don't know who the character is meant to be - that is, if they are meant to be anyone at all, but their posture and the sharpness of the detail compared to the landscape makes them very eye-catching.

The birds are beautiful as well, they almost seem like a part of the landscape itself, which you may well have been going for. This has a very nice effect of making the overall picture seem very natural and almost realistic.

The only thing I would have a (very slight) problem with is in the area near the middle of the bottom of the picture. It's probably just me but the texture seems a little off. Besides from that - fantastic work, the composition is beautiful.
The Artist thought this was FAIR
2 out of 2 deviants thought this was fair.