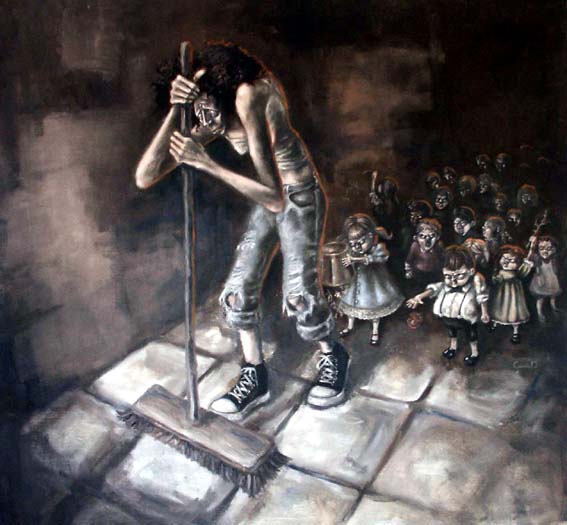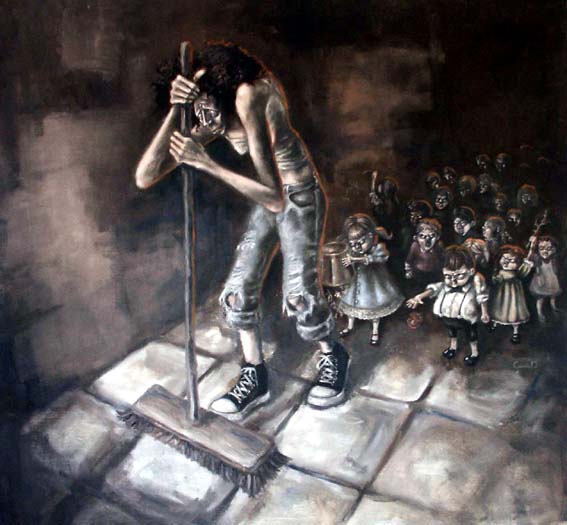 Watch

this is the stuff of nightmares! I love it!
Reply

that is so beautiful, you have much to be proud of.
Reply

That's awesome, love the little kiddies and the darkness and the colours and everything else. thanks for sharing.

tomas
Reply

i was so creeped out i had to take a closer look... nice painting..
Reply