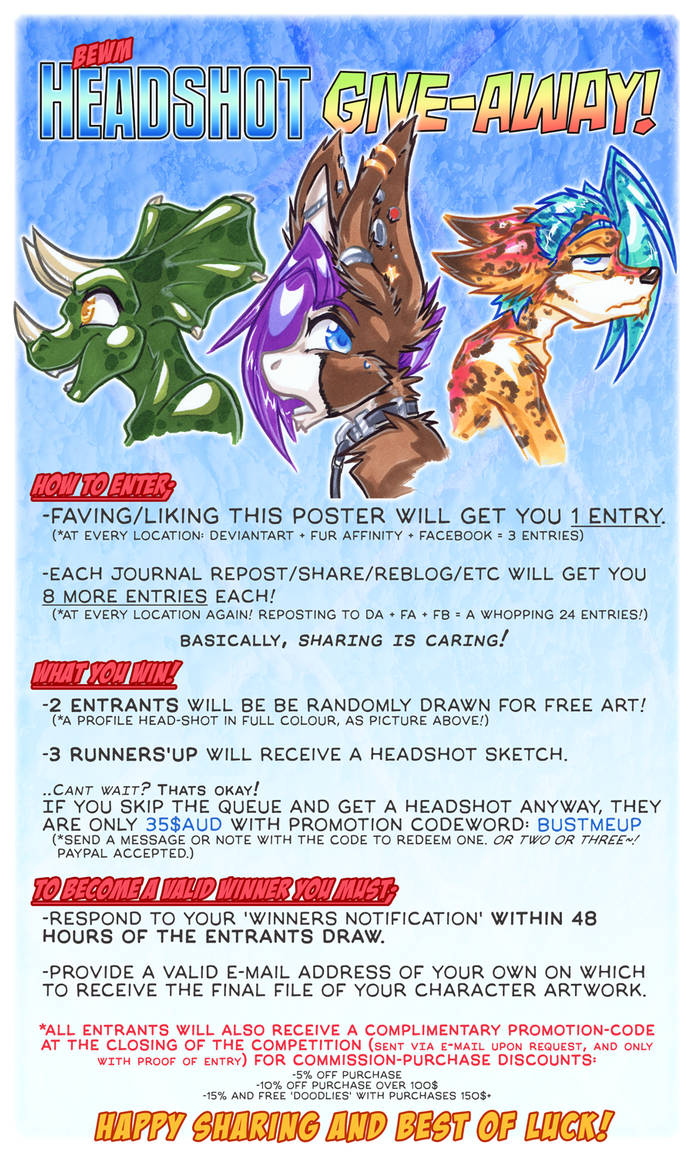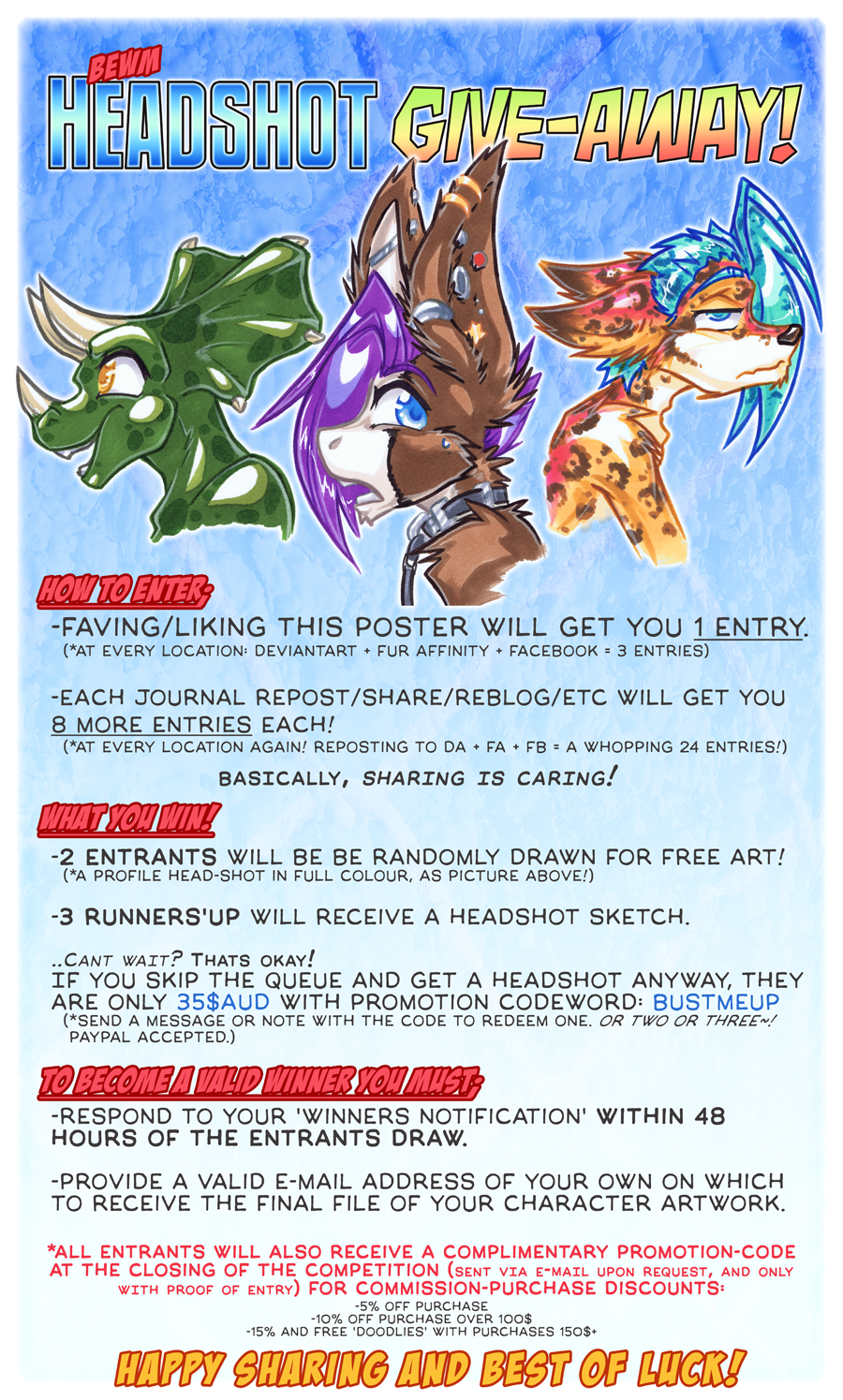 Watch
..To celebrate my full-time up-take of 'arting for a living' heres a chance to win some freebies!

---
THANKS FOR ENTERING! COMP NOW CLOSED!
---

RUN DATE:
Competition closes
2nd of March, Australian Time, 2015

With any Journal e-posting or Re-sharing to other websites (tumblr/etc) that I wont get an direct-notification from, please comment on this submission with a link as proof to receive entries for this!

Can only win once also! (so can't be drawn a headshot -and- a sketch, etc)
*All other details -should- be included on the image submission!

Helps if you have character reference ready also! (in case you win!) n_n/
THANKS AND GOOD LUCK!
---
*Examples drawn with various coloured feltips, markers, pencils and white gelpen.
Poster put together in Photoshop.
ARTwork + Characters featuring & Competition Supported by Erika Vasos, Feb 2015