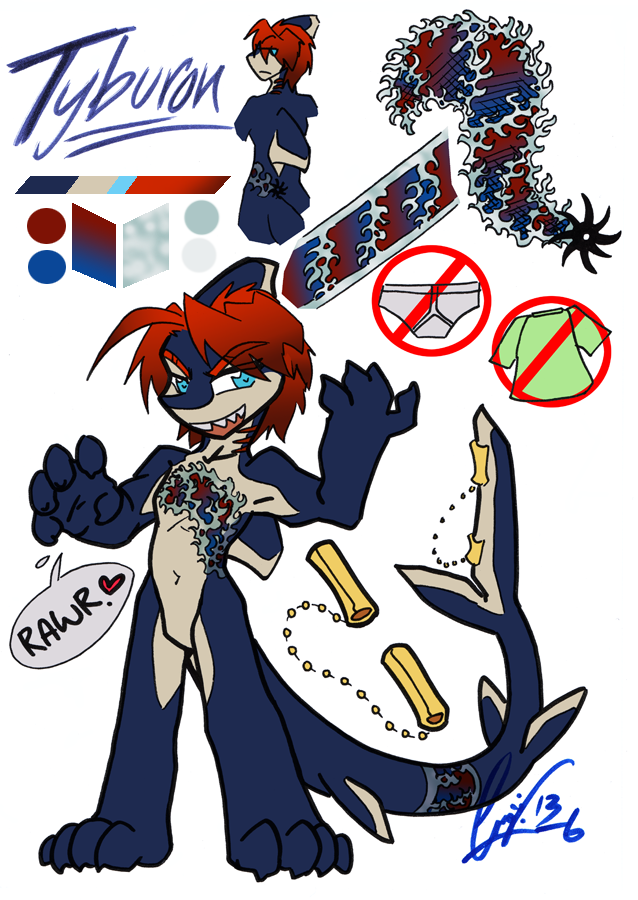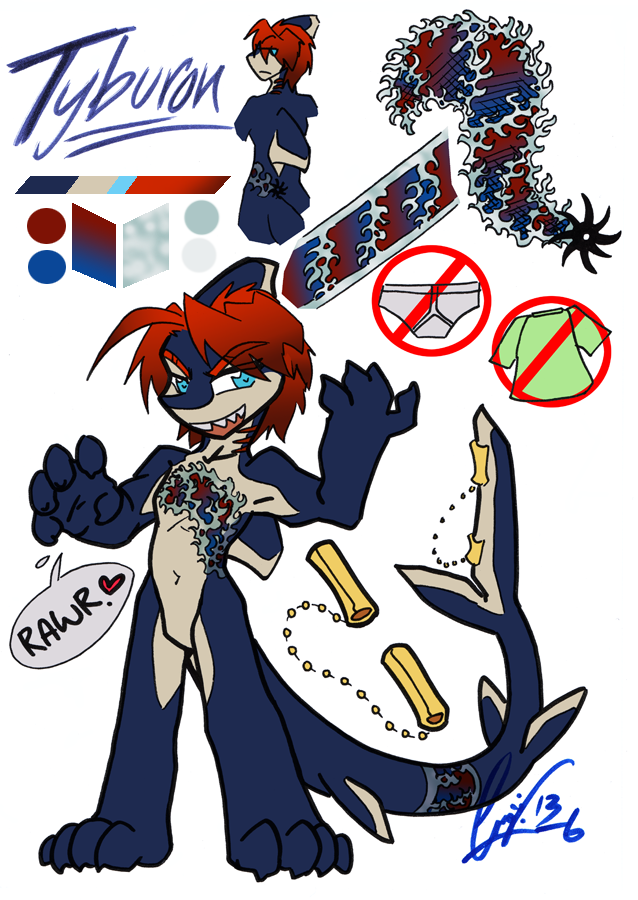 Watch
*new quik-ref of a long-time character; Tyburon
because HUHUHURRRGHHHH mah gawd, was the prior one OLD!! 8C yuk!
Might update this with s'more written info later~
---
*Inked with an 0.5 feltip, digi-flatted in Photoshop CSS
Tyburon & ARTwork by Erika Vasos, Dec 2014

Oh man! Blast from the past girl!

Reply

Reply

No shirts, no underwear!! Well you sure are the kinki one, arn't you. The tattoo is rather complicated.
Reply

LEWD! but nah Tybron is so cool, i love his tattoo but his tail piercing looks like it would have sucked to put on.
Reply

Reply

Reply

..his old reference was SOOOO bad~~! D:
Reply

Looked good to me~

You've inspired me to finally draw my first shark OC! Her name will be Stella, and when I get a few good drawing of her I will definitely send you a picture!!
Reply