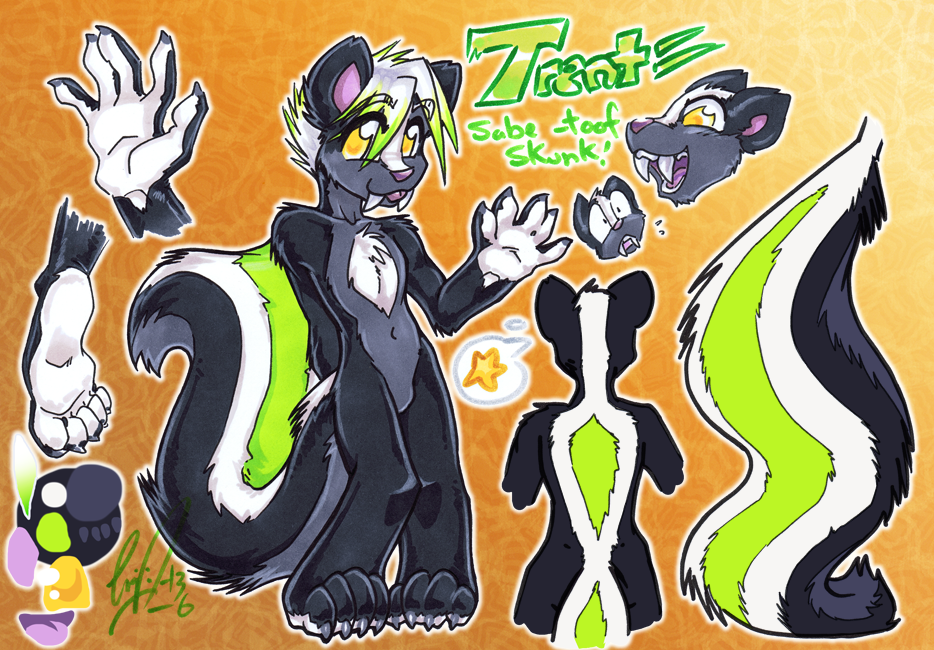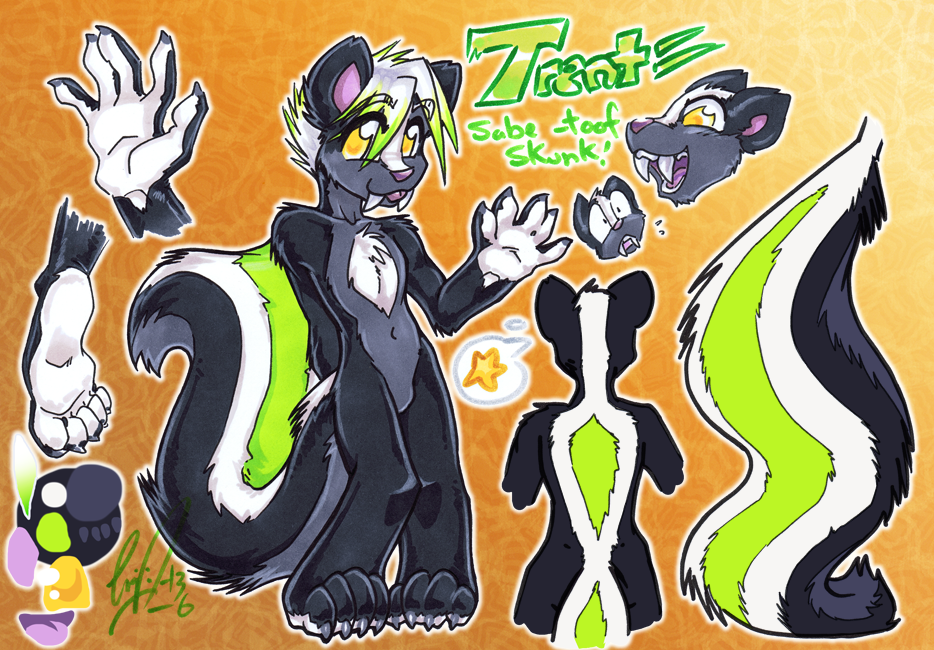 Watch
YAY IMPOSSIBLY LARGE TEEF. X'3 I love them!
This guy appeared first in the Dino-Hoodie set, but I like him enough to change him up a hint & keep him 'round ^^-; (and am on a quest to update a bunch of character reference-sheets of late)
Name:
Trent
Gender:
Male
Age:
August 16, 1989 (23 presently)
Sexuality:
Hasn't decided yet..
Blood Type:
O+
Trent is silly by nature, loves socializing and party-going (if not organising, though he's not fantastic at it)
He's an INCREDIBLY light-weight drinker however, and tends to be the instigator of pilfering/streaking efforts a bit too often
Doesn't get what all the fuss is with having a designated 'partner' is (..will take good friends over this any day!)
Is ok @ maths.
Likes;
Sushi!
Dressing up 'guy-fashionable'
Role-Play gaming (GM'ing is his favorite)
Reading and Writing
fanfic
STORIES.
Using his massive tail as a blanket (not that he tells anyone this though!)
dislikes;
His crappy data-entry job
Corn on the cob (can't eat it) And other long-flat things that wont fit past him saber-teeth easily.
.....still not happy with the back-drop colour/pattern entirely :I ......may end up changing that about later
__________________________________________________________________________
*Inked with 0.3, 0.5 + 1.0 & colour tri-tip feltips.
Coloured with markers, pencils. Digital swatch, flatting & BG compiled in PhotoShop CS5.1

Trent & ARTwork drawn by Erika Vasos, June 2013

Reply

Little bit in love with him... maybe a little more than a little. XD I love skunkehs, big tail, yeah. Big teef adds cute.
Reply

He is so cute! I wuvs him!

... I'm gonna save this piccy to my puter and see if I can make myself a Trent plushie, if that's okay with you. *makes with the wibbly eyes*
Reply

Those teeth really make him look cute. :3
Reply

Bigg Teef For Teh Win! X'3 (I imagine him having a light lisp-ish speech impediment because of them too X'S )
Reply