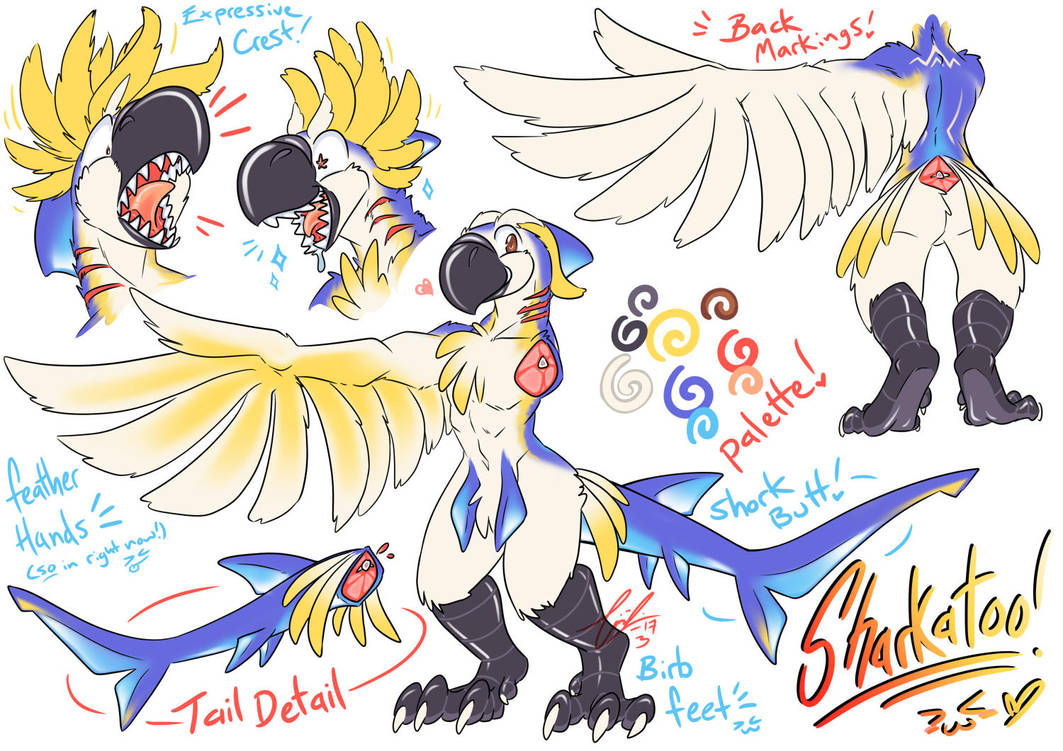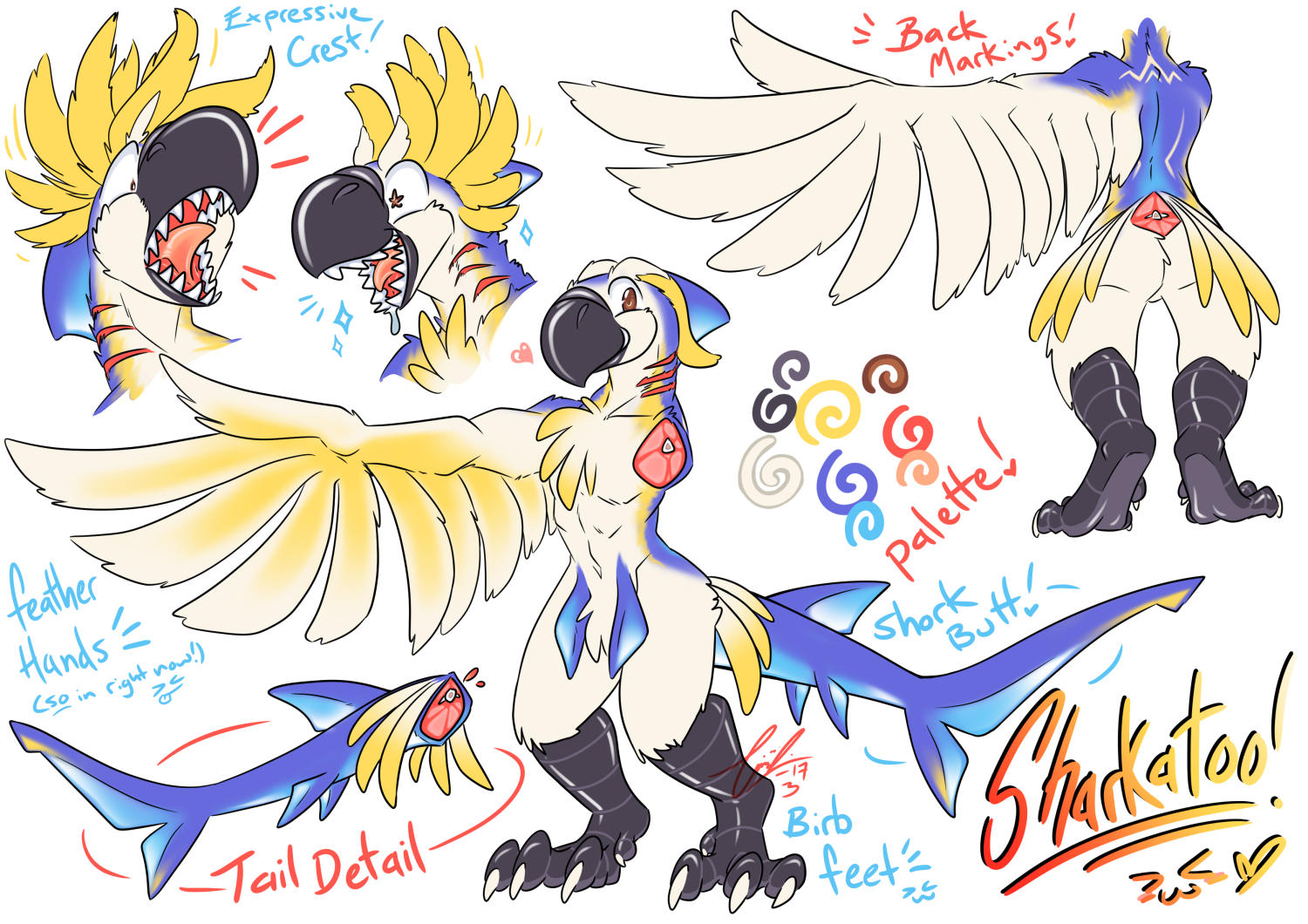 Watch
Final Simple-Ref for the newest Aussie-bab' on the roster

-Was only a passing idea for a design, but he's gone rogue n taken over my downtime fascination of late!
XB
Haven't settled on a name for him yet, might host a 'Naming Raffle' at the up-coming FurDU with prizes n stuff! ❤
..and the Results are in,
Taye
is now this guys name~! (
Thanks so much D-aiku
)
---
Sketched on paper, errything else in Cintique in Clip Studio! <3
(sloooowely getting the hang of it XS)
Sulphur Crested Sharkatoo; Taye and ARTwork by Erika V, Apr 2017

ohh my godness
I never imagined see a mixed breed between a parrot and a shark

Look amazing
Reply

Without the fin-piercings, and with various bits cut off, he looks more like a 'Bazza'. Whether that makes the base-name 'Bruce' or 'Barry' I don't know.

Still, totally awesome. And I can still imagine him yelling at a dingo-brolga hybrid (aka drongo) to shut up about... something.
Reply

That is one brilliant design! I love your hybrids.

Reply

I've officially seen everything and great job
Reply

Whats the inspiration to make a shark bird hybrid? I cant judge since my fursona is a cat bird but this is really different I love it
Reply

Reply

You cut him up so much. LOL
Reply