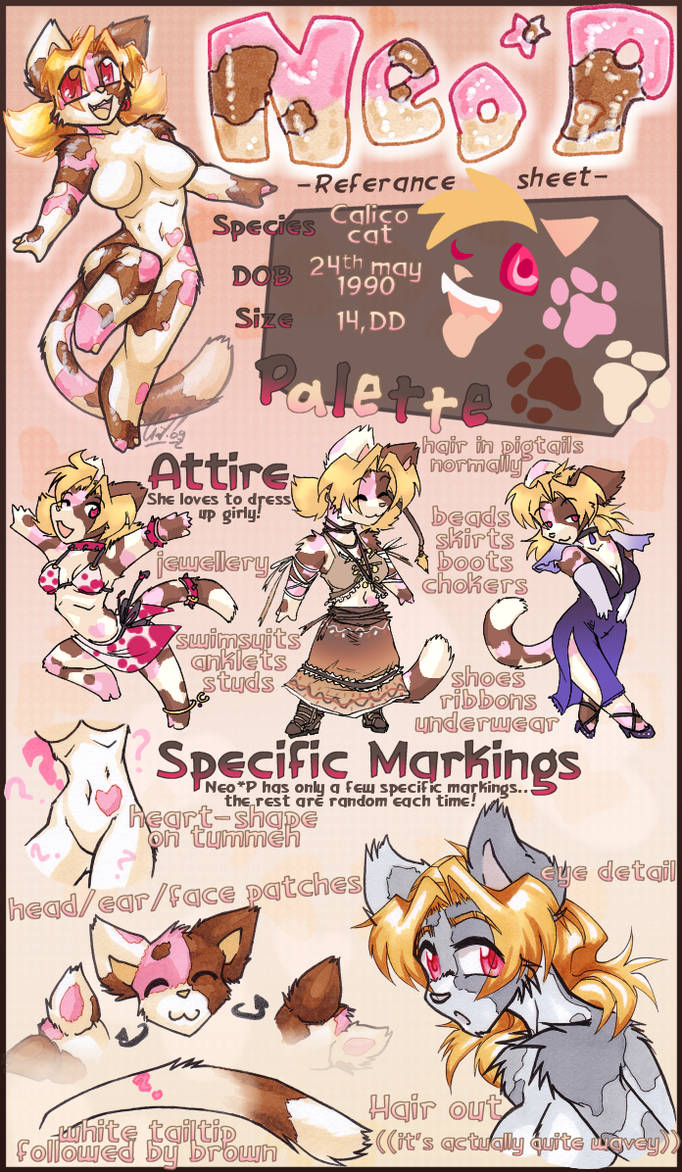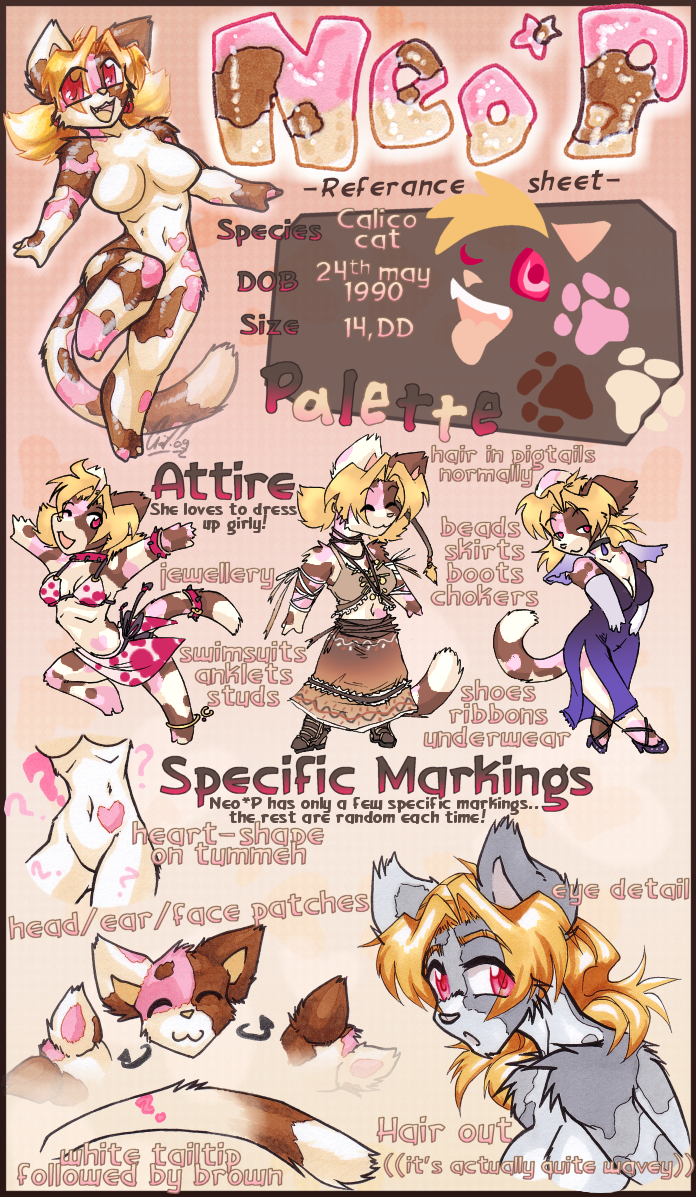 Watch
Neo*P izza full-time University student, with a weekend job @ the local surfie-shop.
Rather bouncey and sociable all the time, she likes to find the good in people and all things. There's not a whole lot that gets her down, even when happens it never last for very long.
Her favorite colour is pastle-pink, also loves that it covers a third of her body.
She likes cooking and dressing up lots~
including; going out, for cosplay, modeling for fashion, etc
Shes less bright and more impulsively creative. Doesn't really like deep reading or lecturers droning on, which makes her student-life hard.
*Not mature coz shes all devoid of bits?
**Most of the pictures made through traditional means, all other digital extras done in PaintShopPro7.
Neo*P + ARTz by me~~