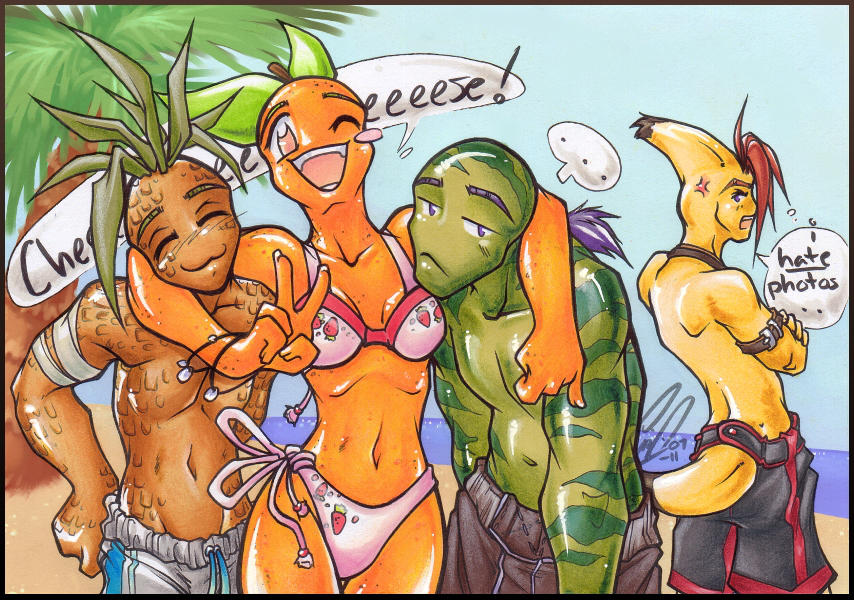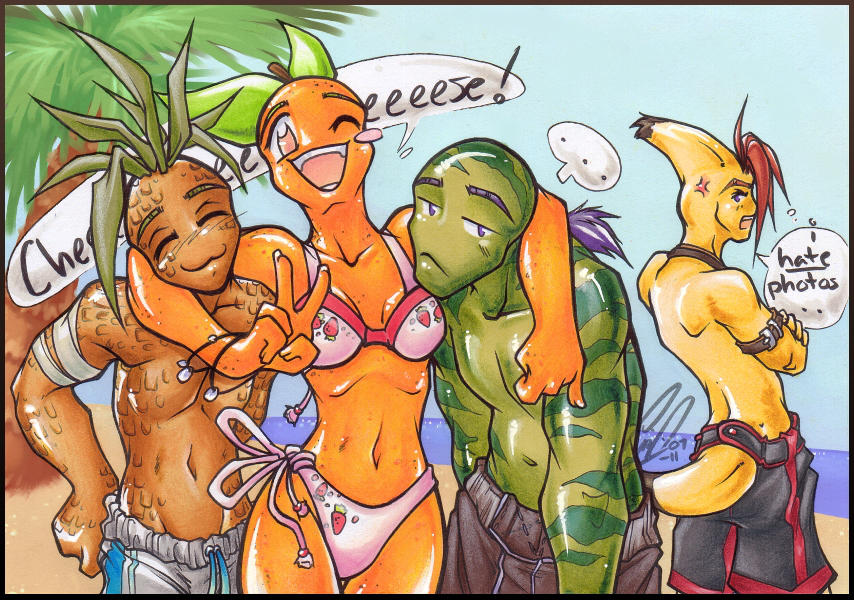 Watch
#________________#;; BLEHHHHHH
JUST ON DEADLINE ENTRY for
[link]
@_______@;;
3 n' abit days SOLID wurk around work...
BLERK. I YAM DONE.
:'/ and i'm still unsure as to wheather i like the colour jorb or not.. #-# izza a bit rushed i thieenk
HAPPY HOLIDAY SEASON ALLL~!
..and yes, down here in Australia-land,.. it's sunny, suuuuuuuuuuunny beach wheather during the holidays :'3
*Inked with 0.4 ARTline feltip.
Coloured witha mix of Tria/Prisma/Copic markers, pencils a white gel-pen and some PaintShopPro7 touch-ups |'B
BG made in OpenCanvas
ANTHRO FRUITS ((yet to receive names)) + ARTz © myself
........p.s. -i love Mr. Watermelon X'D
"Fruit Holidays" by *
carnival
is a wonderfully colorful piece filled with lots of lovely details. *
carnival
has all but mastered traditional arting with markers; her techniques really show in this piece. The levels of shading are eye-pleasing and the overall composition flows very well. *
carnival
's anatomy is amazingly accurate and I love how the light sources and shading match the flow of each characters' body. Along with the technique, the original content is amusing. These anthropomorphic fruits are absolutely adorable! Each fruit has its own cute personality and the designs for these fruit people are interesting with their foliage acting as hair.
Overall, it is a great piece and an excellent example of *
carnival
's skill!
The Artist thought this was FAIR
7 out of 7 deviants thought this was fair.